Sign-Up for eNews
Join our mailing list for latest news and offers!
May 06 2018
Splashback and Benchtops - Colour Choices Need an Acrylic Splashback or Benchtop in your c...
Jan 24 2018
Our Selector Range of Acrylic Bathroom, Shower & Feature Wall Panels in any colour or prin...

ISPS Innovations NEWS - SUPPLY AUSTRALIA WIDE CUSTOM Acrylic Splashbacks, Bonethane, CulourTEK Benchtops - our total range available in any colour & gloss level....
Customise you interior requests in any colour size and have it delivered to your state.
ISPS Innovations inspire the think & creative design step with our innovative colour face and colourback technologies. Our Acrylic Splashbacks, Acrylic Wall Panels, Kitchen Splashback, Laundry Splashback, Bathroom Shower Wall Panels, Feature Wall Panels, Printed Splashbacks, Kitchen Resurfacing (& New Kitchen) & Benchtop in CulourTEK Creations provide solutions for many categories and an unlimited colour range. Be inspired. Don't just buy plastic graded polymers or chip board laminate benchtops, choose ISPS Innovations
Welcome to ISPS Innovations website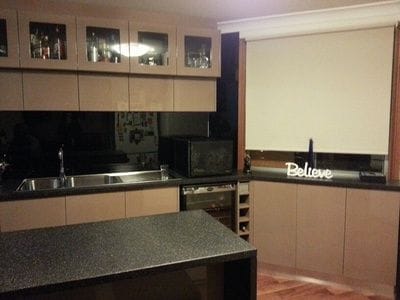 Your home to our creative splashback solutions & joinery. Bringing innovative splashback categories in Bonethane Premium high heat polymer sheeting in gloss or matte finish. IPA Acrylic splashbacks & bathroom wall panels, Printed Polymer Splashbacks and Wall Panels & CulourTek -Benchtop Kitchen Joinery Creations
ISPS Innovations produce hand made and crafted CulourTEK custom Bench-tops available in any colour in your choice of finishes and designs. Specialising in polyurethane doors & kitchen resurfacing in high gloss or satin finish. Let ISPS create your DREAM KITCHEN in solid 18mm construction with 32mm CulourTEK benchtop
Each request custom made to suit your application. Call one of our helpful team we can guide you through the colour design & application process. Where else will you find a broad range of splashback, benchtops and door options in any colour & in various substrates, suitable for every application.
Rule number 1 when choosing your splashback, benchtops & doors lay out your colour choices and be responsible for your choices decisions. Ensure that the colour pallette of each substrate you work with do not clash. Do not assume what colours your getting, ISPS Innovations provide alternative colour options, colour matching and samples prior to application.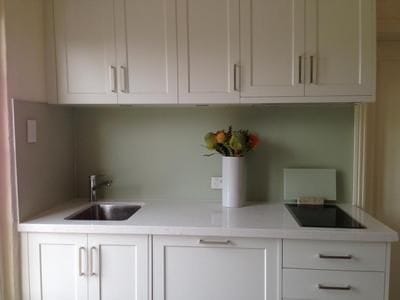 Check out this Farquhar Kitchen with our Bonethane Satin finish DIY splashback by ISPS Innovations
ISPS Innovations the MASTERS in DIY products making you the DIY MASTER! Call 08 8381 8880 or submit your enquiry through our enquiry screen.
Just some colours. Our range is unlimited!
Note: If your after the most vibrant white in your project then choose IPA Acrylic Sheeting by ISPS Innovations as Bonethane in an environment of whites can look or appear blue or grey ora. Colours to the left are Bonethane, colours to the right are or Acrylic graded material.

Posted on 27 August 2015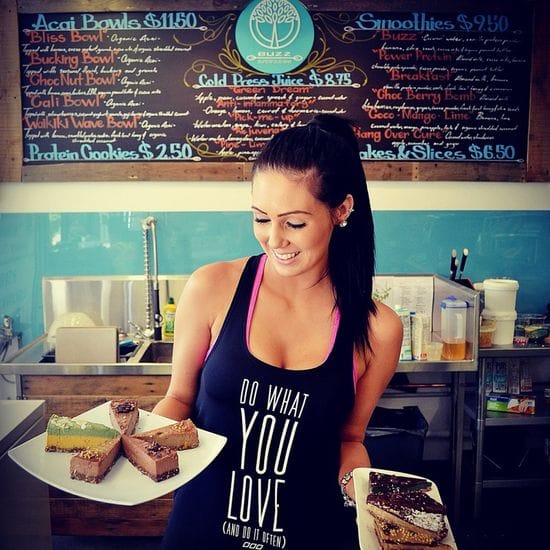 Acrylic Splashbacks Vs Glass Vs Bonethane® Splashbacks & Wall Panels
Splashback Suppliers, many categories delivered nationally
www.diysplashbacks.com.au
Our Splashback range is widely used in commercial and domestic applications specified and selected by industry professionals & DIY enthusiasts. Suitable for the following, colour, EFX, print projects & applciations:
Kitchen Splashbacks
Laundry Splashbacks
Commercial Kitchens, Laundries, Bathrooms,Gymnasiums,Fitouts.
White Boards
Projector Screen
Signage
Shower Wall Panels
Bathrooms
Feature Walls
Foyer Wall Displays
Out Door Feature Wall
Verticle & horizontal Surface Application
Digital Printed
Want to understand the differences please read below.
Why is Bonethane® Premium the DIY favourite! Firstly do away with stained tile grout and mould!
Greater heat distribution and electrical resistance than Acrylic
Self Extinguishing unlike Acrylic
Graffitti Proof
Available in colour, metallic, EFX and Digital Print
The look of Glass without the stress of shattering or exploding into million bits
38% faster to install than acrylic & glass Splashbacks saving time and money.
Bonethane Carries the Product of Australia LOGO
Critical Strength, impact and breakage defiant.
Non-hazardous in sheet format and application as indicated in our step by step instructions.
Coloured in any colour efx & digitalArt Spalshbacks application optional with GRIPTEK backing.
UV treated.
No need to coat wall neutral colour prior to install, saving the DIYer time on preparation and curing of wall.
Can be 100 % fully recycled into Bonethane10.
Can be cut drilled and planned without cracking and splitting making Bonethane Premium the DIY favourite!
Bonethane has the same cutting fabrication as MDF or Timber.
Cut shapes and innovative angles with ease, without the stress of the substrate exploding, cracking or splitting on you.
Maximum Temperature Load 145 ºC
Continuous service temp 120°C 10cm.
Low weight, superior strength.
Suitable for induction cook tops.
Custom VetroPoly toughened glass insert in 6mm thickness available in any size for gas burners in silver or can be colour toned to blend with Bonethane & Acrylic grades.
No Minimum order quantity for colour matching.
GripTek backing no need to coat wall a neutral colour, saving you time
You can add additional cut outs years down the track if you have a cavity behind your wall, without Bonethane Premium splitting or cracking.
Do you have lots of ground movement in your home that causes cracks in your walls? With Bonethane Premium you are given time to remove the sheet from the wall without damaging your splashback, ensuring you protect the face of the sheet. Acrylic, glass or tiles will not allow you to do this as it will snap, shatter or split by this process.
High gloss or satin finish available in any colour, metallic, efx and digitalArt with GripTek backing
Can be buffed and repaired with ease and in half the time of Acrylic.
Easier to handle
UV protected
Can be ordered in sheet size, cut to shape or cut to size, refer RENOVATORS page to down load templates
Wash with soapy water, rinse residue, wipe with clean warm damp towelling cloth or cameo, wipe in down motion & walk away. Bonethane Premium® air dries and shines.
Does not craze over time
Carries a 7 year Warranty which can be doubled at no charge in a few easy steps
Commercial orders larger sheet sizes can be produced MOQ
The first coloured polymer to be recycled using a third of the energy than other polymers
The first coloured polymer to be recycled into a water based system.
Delivered Nationally
Carries Product of Australia logo
Why IPA Acrylic Splashbacks & Wall Panels?
6mm IPA Acrylic is cost effective and can be cut on site
Available in 143 colours or choose a colour
Is stronger than glass but not stronger than Bonethane Premium
Cost effective just look at our on line prices
High gloss or satin finish
Available in custom EFX
Hard wearing face like pressed aluminium
Can be buffed and repaired with ease
UV protected
ISPS use high quality Acrylic with great colour depth
Continuous service temp 65°C @ 20cm
Maxiumum Temperature load 100°C
Can be ordered in sheet size, cut to shape or cut to size
Fabulous for bathroom, feature walls shop fitouts, medical, entertainment venues, homes, endless
Shop fitter and trades best friend, matching any corporate colour.
Available in digitalArt Splashback
Cutting must be planned and mapped out. Acrylic does not cut as easy as Bonethane Premium®
Wash with soapy water, rinse residue, wipe with clean warm damp towelling cloth or cameo, wipe in down motion & walk away. IPA Acrylic air dries and shines.
Wall must be coated a neutrel colour prior to installation
Sheet size up to 2 x 3m
Commercial orders larger sheet sizes can be produced MOQ
Custom VetroPoly toughened glass in 6mm thickness availablein any size for gas burners & induction cooktops in silver or can be colour toned to blend with Premium & Acrylic grades.
Acrylic should not go behind any cooktop.
Delivered Nationally
Carries Australian Made logo
Why VetroPoly Toughened Glass
Exceptional Heat source for behind gas hob
High gloss finish
Continuos look for gas burners
Can only be ordered cut to size & shape so its ready to go.
You can not cut toughened glass
Available in any colour
Delivered Nationally
Carries more individual costs than Bonethane Premium & Acrylic as both Bonethane and Arylic can be cut on site prior to install, but toughened glass can not be cut after toughening.
Can craze over time if not treated correctly. The biggest problem being stress on glass face as glass is hard wearing they are over polished, further additonal strains with movements within homes that suffer from lots of ground movement.
Glass face can not be repaired like Bonthane or IPA Acrylic.
Great for bathrooms, Kitchens, indoors and outdoors
Carries Australian Made logo
If you have any further questions call ISPS 7 days a week 9 am til 9pm 7 days a week nationally
Sustainability attributes
IPA Acrylic Locally made, Bonethane Product of Australia. Our Polymers are Recyclable into Bonethane10. Production waste is recyclable. Packaging condensed.
For more information contact www.ispsinnovations.com.au Nationally supplied and delivered.
Have a creatve Day with ISPS Innovations....
| | |
| --- | --- |
| Posted in: Architects Interior Designers ISPS Innovations DIY Bathroom Splashbacks and Wall Panels by ISPS Innovations DIY Acrylic Splashbacks IPA Acrylic Splashbacks, Bonethane Premium Splashbacks & Wall Panels, Colour Real Estate Agents Builders Building Materials Acrylic Splashbacks for Kitchens,Bathrooms, Laundries Innovative Splashbacks & Polymer Systems By ISPS Innovations Office Supplies, Tablet Stands - By ISPS Innovations Tips to choosing your DIY Acrylic Splashback by ISPS Innovations Waste, Recycle,Reduce Landfill,Energy Recovery Interior Desinger, Architects,Pantone colours Acrylic Splashbacks Bonethane Premium ISPS Innovations Splashbacks Kitchen & Joinery Custom & Installed ColourTek Benchtops, Wall Panels and Partitions Cut to size Acrylic Splashbacks and custom joinery, kitchens, benchtops | |