Sign-Up for eNews
Join our mailing list for latest news and offers!
May 06 2018
Splashback and Benchtops - Colour Choices Need an Acrylic Splashback or Benchtop in your c...
Jan 24 2018
Our Selector Range of Acrylic Bathroom, Shower & Feature Wall Panels in any colour or prin...

ISPS Innovations NEWS - SUPPLY AUSTRALIA WIDE CUSTOM Acrylic Splashbacks, Bonethane, CulourTEK Benchtops - our total range available in any colour & gloss level....
Customise you interior requests in any colour size and have it delivered to your state.
ISPS Innovations inspire the think & creative design step with our innovative colour face and colourback technologies. Our Acrylic Splashbacks, Acrylic Wall Panels, Kitchen Splashback, Laundry Splashback, Bathroom Shower Wall Panels, Feature Wall Panels, Printed Splashbacks, Kitchen Resurfacing (& New Kitchen) & Benchtop in CulourTEK Creations provide solutions for many categories and an unlimited colour range. Be inspired. Don't just buy plastic graded polymers or chip board laminate benchtops, choose ISPS Innovations
Welcome to ISPS Innovations website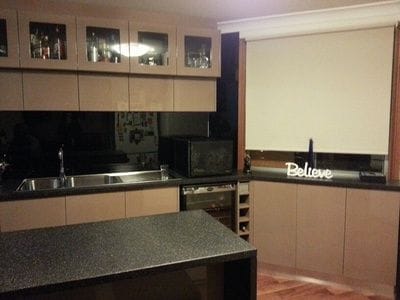 Your home to our creative splashback solutions & joinery. Bringing innovative splashback categories in Bonethane Premium high heat polymer sheeting in gloss or matte finish. IPA Acrylic splashbacks & bathroom wall panels, Printed Polymer Splashbacks and Wall Panels & CulourTek -Benchtop Kitchen Joinery Creations
ISPS Innovations produce hand made and crafted CulourTEK custom Bench-tops available in any colour in your choice of finishes and designs. Specialising in polyurethane doors & kitchen resurfacing in high gloss or satin finish. Let ISPS create your DREAM KITCHEN in solid 18mm construction with 32mm CulourTEK benchtop
Each request custom made to suit your application. Call one of our helpful team we can guide you through the colour design & application process. Where else will you find a broad range of splashback, benchtops and door options in any colour & in various substrates, suitable for every application.
Rule number 1 when choosing your splashback, benchtops & doors lay out your colour choices and be responsible for your choices decisions. Ensure that the colour pallette of each substrate you work with do not clash. Do not assume what colours your getting, ISPS Innovations provide alternative colour options, colour matching and samples prior to application.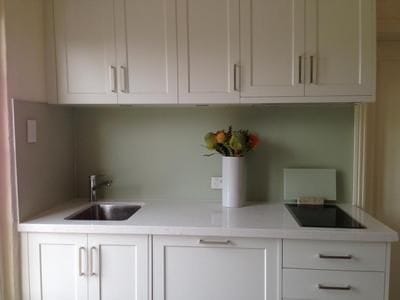 Check out this Farquhar Kitchen with our Bonethane Satin finish DIY splashback by ISPS Innovations
ISPS Innovations the MASTERS in DIY products making you the DIY MASTER! Call 08 8381 8880 or submit your enquiry through our enquiry screen.
Just some colours. Our range is unlimited!
Note: If your after the most vibrant white in your project then choose IPA Acrylic Sheeting by ISPS Innovations as Bonethane in an environment of whites can look or appear blue or grey ora. Colours to the left are Bonethane, colours to the right are or Acrylic graded material.

Posted on 21 July 2015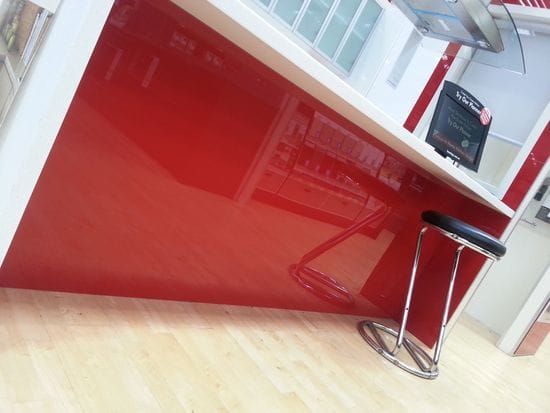 Feature and Benefits of Bonethane Splashbacks. Used by Architects,Designers and DIY Renovators.
Bonethane Premium Splashbacks and Wall Panels have been servicing the Commercial & DIY industry for a number of years through major supply chains.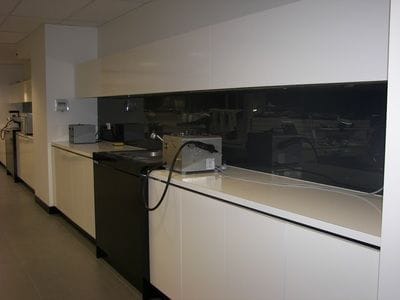 ISPS Innovations have an exceptional working history. Trusted Proven Polymer Systems. As featured on The Renovator and Better Homes and Gardens.
Please take the time to review the wonderful benefits of Bonethane Premium Splashbacks, Luxury Shower Wall Panels and Exquisite Digitally Printed Feature Walls.
Now available to buy on line
Features and Benefits of Bonethane Splashbacks
Features & Benefits of Bonethane High Heat Polymer Sheeting
Available high gloss or satin finish
Carries Product of Australia License
ISPS work with industry professionals, provide experience with colour guidelines and create samples for review prior to commercial application.
Comes with a practice piece of splash
Designed to have the same cutting fabriction as MDF
Can be cut drilled and planned on site
Can be ordered cut to size and shape
Available in any colour, metallic, ISPS EFX and Digital print with GRIPTEK backing
Bonethane does not split or crack like Acrylic when cutting, drilling and planning.
Friendly for DIY Enthusiasts and DIY Devotees.
38% faster to install than Acrylic and Glass
Suitable for out doors UV treated
Twice the heat rating of Acrylic
Power holes can be drilled into the face of the sheet, even after installation.
You can drill to the edges
Great for corporate signage or feature displays
Greater heat distribution and electrical resistance making it perfect for hospitals and laboratories.
Critical Strength, impact and breakage defiant.
Can be 100 % fully recycled in to Bonethane10
Exceptional acoustic insulation.
Maximum Temperature Load 145 ºC
Low weight
Totally waterproofed including Digital Printed Images
Superior strength.
If your future projects have significant shifts in their foundation, Bonethane sheets can be removed from walls years on without breaking, so wall can be repaired and sheet can be replaced. Where acrylic, tiles and glass will crack, Bonethane bows forward allowing the opportunity to remove from the wall and then replace.
Our luxury Acrylic Splashbacks are versatile and suitable for high traffiked areas, fabulous for feature walls shower panels, underbars, shelving and much much more. IPA Acrylic carries the Australian made logo.
In this photo is our Bonethane Sheeting and custom designed reception counter,flooring and staircase.

| | |
| --- | --- |
| Posted in: Architects Interior Designers ISPS Innovations DIY Bathroom Splashbacks and Wall Panels by ISPS Innovations DIY Acrylic Splashbacks IPA Acrylic Splashbacks, Bonethane Premium Splashbacks & Wall Panels, Colour Real Estate Agents Builders Building Materials Innovative Splashbacks & Polymer Systems By ISPS Innovations Office Supplies, Tablet Stands - By ISPS Innovations Tips to choosing your DIY Acrylic Splashback by ISPS Innovations Waste, Recycle,Reduce Landfill,Energy Recovery Interior Desinger, Architects,Pantone colours Acrylic Splashbacks Bonethane Premium ISPS Innovations Splashbacks Kitchen & Joinery Custom & Installed ColourTek Benchtops, Wall Panels and Partitions Cut to size Acrylic Splashbacks and custom joinery, kitchens, benchtops | |