Sign-Up for eNews
Join our mailing list for latest news and offers!
Jan 15 2020
Kitchen makeover, Kitchen Resurfacing or New Kitchen? ANNOUNCEMENT CORONAVIRUS, COVID19 : ISPS a...
Dec 27 2019
Like Glass Acrylic Splashbacks 6mm x 2440 x 1220 sheet delivered for $571.00 ACT , Canberra ISP...

Bonethane Premium - THE DIY FAVOURITE!
Bonethane Premium is as easy as 1.... 2.... 3....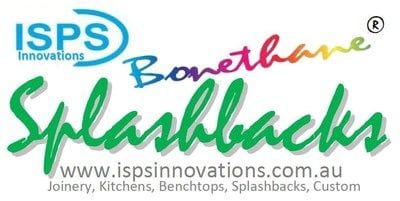 ISPS Innovations help the DIY enthusiast become a DIY Master !
ISPS Innovations supply Bonethane Kitchen Splashbacks and Benchtops that are custom made to Sydney, Melbourne, Adelaide, Perth, Brisbane, Darwin, Canberra, Tasmania
ISPS Innovations the Masters in DIY Products. Use Bonethane Premium for your project & see why Bonethane Premium is the DIY favourite, see why Bonethane Premium is the preffered alternative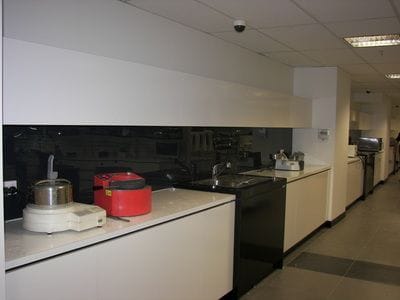 to Glass. # Splashbacks.
If you have any concerns prior to installation please contact our helpful team, we'll be happy to address your questions & guide you through the installation process 7 days a week.
BONETHANE PREMIUM
Bonethane Premium is light, flexible & most importantly workable through its entire life span, from installation to its usage.
Bonethane Premium can be cut down on site, including power points & innovative angles, without the hassel of splitting & cracking like glass, tiles or acrylic showcasing styles to any home or commercial environment. This can be done moments before installation, making Bonethane a very cost effective product & a DIY favourite, saving time on cutting & preparation.
Accelerated testing methods have been carried out on Bonethane Premium to combat harsh conditions experienced in domestic, commercial & outdoor environment including humidity, heat & cold one of the formost primary contributors of climatic weathering in these surroundings.
Bonethane Premium is a versatile & user friendly product with an easy to care for surface. Light scratches can be easily buffed out.
STRICTLY No regular polishing is required, simply wash with warm soapy water, rinse residue clean & wipe down with a clean, damp warm cloth. In minutes Bonethane Premiums air dry technology allows Bonethane Premium to air dry & shine! QUESTION: YOU MEAN NO MORE TIME WASTED ON POLISHING? ANSWER: YES
Bonethane Premium is an excellent choice for metal or glass replacement for continuous service temperatures that do not exceed 110°C.
Bonethane Premium comes with a 7 year structural warranty.
Check out this Farquhar Kitchen to the right with our Satin finish DIY splashback by ISPS Innovations.
Bonethane Premium Pack Options
Bonethane Premium internal right angle bend, resting on ISPS CulourTek antiscratch benchtop, all in any colour.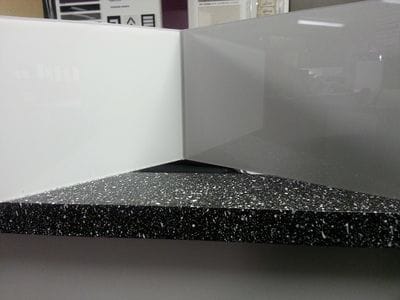 Note: our Bunnings Splashback range which was Bonethane and IPA Acrylic Splashbacks are now available direct through ISPS Innovationns or call for your nearest distributor.