Sign-Up for eNews
Join our mailing list for latest news and offers!
Dec 12 2021
Printed Splashbacks that fail in Kitchens, Bathrooms & Commercial Projects. www.ispsinnovati...
Dec 07 2021
Opulence IPA Acrylic Coloured & Printed Splashbacks by ISPS Innovations ISPS Innovations IPA...

IPA Acrylic Splashbacks carry The Australian made logo.
AUSTRALIAN MADE ACRYLIC SPLASHBACKS
ISPS will beat any written quote on custom coloured 6mm cut to size Acrylic Splashbacks & Wall Panels.
ISPS SUPPLY AUSTRALIA WIDE!
ANNOUNCEMENT CORONAVIRUS, COVID19 : ISPS are still able to deliver your custom DIY acrylic splashbacks & benchtops Australia wide, with delivery to you.
ISPS HAVE TAKEN STEPS TO SAFE GUARD OUR EMPLOYEES & CLIENTS DURING COVID 19 VIRUS. VISITS TO OUR PREMISES ARE LIMITED AND BY APPOINTMENT < WITH A LIMIT OF ONE PERSON ATTENDING. THANK YOU FOR YOUR UNDERSTANDING. KEEP HEALTHY!

Please support custom Australian made building products by ISPS Innovations
Home Renovations for Renovators and Trades People.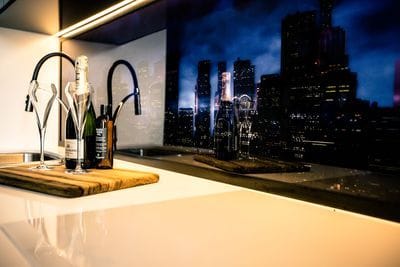 Colourback Acrylic Sheeting supplied to Sydney, Melbourne, Adelaide, Brisbane, Hobart, Perth, Darwin,
ISPS Innovations create the Alternative Innovative Splashback in many splashback categories.
IPA Acrylic splashbacks is a low heat polymer 6mm thickness 90 °C.
ISPS Acrylic Splashbacks are a superior acrylic substrate, used for shower walls, feature walls, kitchen feature walls, shop displays, underbars, commercial fit outs.
ISPS custom Acrylic & Bonethane Splashbacks perform exceptionally & with a proven history supplied through the Bunnings chains for a number of years.
ISPS have got you covered..
ISPS are happy to announce we can now bring further savings and delivery to your doorstep with our custom designed polymer range supplied direct to you.
2440 x 1220 x 6mm IPA Acrylic Splashback Free Delivery Australia WIDE .
2440 x 1220 x 3.5 mm IPA Acrylic Splashbacks Free Delivery Australia WIDE.
ISPS colour tone by eye so we will require a physical colour sample when matching & blending to colour or shades.This applies in particular to fixed furnishings to prevent clashing. This is important to our colour process.
IPA Acrylic has a hard wearing surface much like pressed aluminium with a tough durable face. IPA Acrylic stands the test in high trafficked areas. Special cutting instructions are required when cutting any acrylic.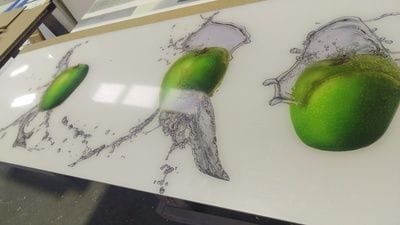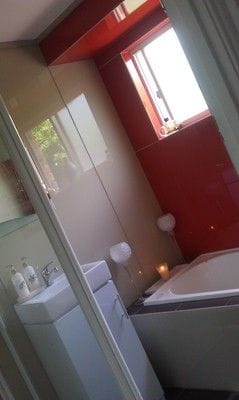 POINTS TO CONSIDER IPA Acrylic Spalshbacks
IPA Acrylic Wall Panels are PMMA ACRYLIC
Lower heat distribution of 90° C
IPA ACRYLIC comes with GRIPTEK protective backing
IPA ACRYLIC can be cut on site.
IPA ACRYLIC can be planed
IPA ACRYLIC does not have same burning properties as BonethanePremium.
IPA ACRYLIC available in any colour, EFX & or as an acrylic printed splashback.
IPA ACRYLIC is repairable, can take a little longer to repair than BonethanePremium
IPA ACRYLIC can be shaped on site.
IPA ACRYLIC air dries & shines when washed & rinsed and wiped with a damp cloth..
IPA ACRYLIC is 6mm thickness . IPA Acrylic is also available in 3.5 mm thickness.
IPA ACRYLIC can be coordinated to suit the decor in your home or commercial fit out.
IPA ACRYLIC has a hard wearing face, great for high trafficked areas
IPA ACRYLIC available cut to size & shape
Accessories like trim in any colour & custom filler Efx also available
IPA ACRYLIC edges can be flame polished & buffed to clear.
IPA ACRYLIC is the only Acrylic substrate wall panel with advanced Bonethane colour technology which has been tested since 1998.
Ensure that you have the correct blade & tools to execute your cuts.
Call ISPS today, tonight, the weekend, with phone contact 7 days a week.
ISPS Innovations can provide our Acrylic Splashbacks cut to size & cut to shape.
All Prices include GST and Delivery to metro states.
Addtional charges may apply outside metro zones.
All skids require a fork lift or a tailgate for delivery, this can be requested at an addtional charge. If you are not available at the time of delivery, goods can be collected from a depo in your state, further charges apply for redelivery.
Note our Bunnings Splashback range which was Bonethane and IPA Acrylic Splashbacks are now available direct through ISPS Innovationns,
IPA ACRYLIC does not require the wall coated a neutral colour prior to installation. Our sheets come ready! IPA Acrylic comes with GRIPTEK barrier backing.
GRIPTEK ON ACRYLIC POLYMER SPLASHBACKS PREVENTS
GRIPTEK , prevents neutral cure silicone bleeding, colour fading, colour delamination, coating wall a neutral colour, GRIPTEK also allows you to safely remove the acrylic sheets off the wall without damaging the integrity of the sheet. Other inferior products simply spray paint the back of leading brand sheets offering misleading warranties. Our coating system is quality tested to withstand climatic weathering, heat expansion and contraction, mould build up & allowing our formulated system to bond into the Acrylic substrate acting as one product..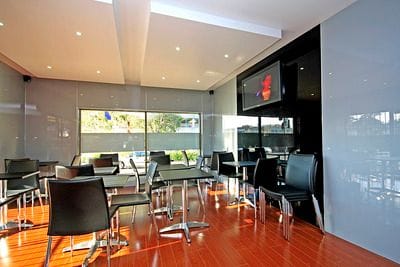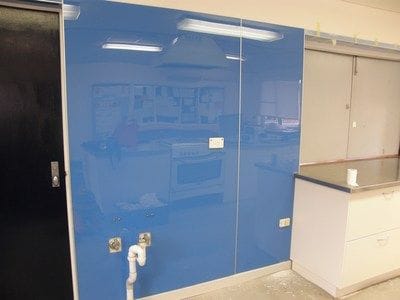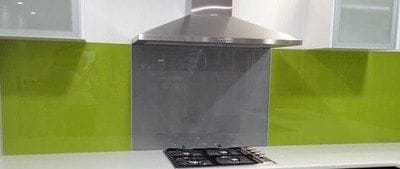 Innovative Acrylic Splashbacks by ISPS Innovations are Australian Made and Nationally Delivered Australia Wide
ISPS Innovations Supply Acrylic Splashbacks and Acrylic Marker Boards Australia Wide.
ISPS Innovations supply Acrylic Splashbacks, Acrylic Wall Panels , Printed Acrylic Splashbacks to Melbourne, Geelong, Sydney, Central Coast, Adelaide, South Australia, Tasmaina, Hobart, Brisbane, Queensaland, Perth, Western Australia, Woolongong, Northern Territory, Darwin, Doonan, Cairns, all over Australia!
splashbacks, acrylic splashbacks, printed splashbacks, Kitchens, polyurethane doors, glass splashbacks, acrylic sheets, Bunnings, mitre10, coloured splashbacks, benchtops, desks, resurfacing, kitchen resurfacing, kitchen renovation, diy polymer sheets, polymer splashbacks, vistelle, innovative splashbacks by ISPS Innovations,high heat polymer, high heat splashback, digital printed splashbacks, marble benchtop, timber benchtop, stone benchtop, pmma acrylic, polycarbonate sheets, egr, mulford plastics, amari, marker boards, acrycast 401, acrycast 402, acrylic marker boards, glass marker boards, projector screens, white board marker pens, red splashback, yellow splashback, blue splashback, orange splashback, purple splashback, green splashback mist splashback, grey splashback, feature wall panel, bathroom splashback, kitchen splashback, laundry splashback, commercial splashbacks, bellessi, shower walls, splashback colour range, motiv Splashbacks, reece plumbing, tradelink, motiv kitchen splashbacks, Highgrove, bathroom splashbacks, high gloss, wall paper, remodelling, renovating, cabinet making, wardrobes, desk ,table tops, colours, paints, dulux, taubmans, Wattyl, porter paints jigsaw, power saw, drill custom coloured splashbacks, custom coloured acrylic splashbacks, custom printed splashbacks, ISPS Innovations supply our custom acrylic splashbacks , benchtops and doors Australian wide to your home or business in Adelaide, Melbourne, Geelong,Sydney, Parramatta,ACT, Cairns, Brisbane, Darwin, Northern Territory, Perth, Hobart, we deliver Australia wide