Sign-Up for eNews
Join our mailing list for latest news and offers!
Jan 15 2020
Kitchen makeover, Kitchen Resurfacing or New Kitchen? ANNOUNCEMENT CORONAVIRUS, COVID19 : ISPS a...
Dec 27 2019
Like Glass Acrylic Splashbacks 6mm x 2440 x 1220 sheet delivered for $571.00 ACT , Canberra ISP...

| | |
| --- | --- |
| | |
Bonethane is a high heat polymer splashback that does not split or crack when cutting.
Bonethane can be used in Kitchens, laundries, bathrooms, commercial projects
High Gloss finish.
Available in any solid colour choose from COLOUR WIKI range or colour chart from Dulux, Taubmans, Wattle or choose your own colour, simply send us the physical sample.
Cut to size and shape available / additional charge.
Metallic, Efx & Digital Printed finish also available /additional charge.
Bonethane is superior to Acrylic splashbacks and wall panels in terms of heat and cutting, for lower heat polymer see our IPA Acrylic Splashback range.
Please refer to Bonethane Packages for cost effective pricing and savings.
Bonethane Carries Product of Australia logo
Water resistant
Free Solid colour Match on Bonethane
Includes Free Delivery to your state.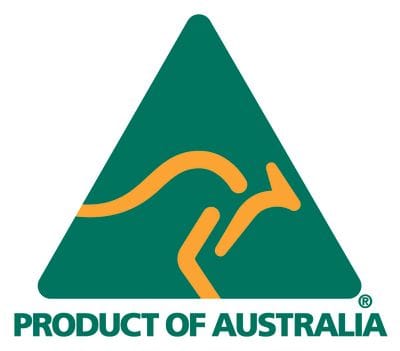 Bonethane DIY Splashbacks can be colour matched to any colour sample, Dulux, Taubmans,Wattle, or simply choose your own colour.
Bonethane is an engineered Polymer that can easily be crafted and customised on site without splitting and cracking like Acrylic Splashbacks.
Available in solid colours, metallic, shimmer, EFX , satin finish or high gloss and digital Art finish, additional charge.
High heat application.
Bonethane sheet includes 1 straight cut, must be all the way through the sheet.
Bonethane is easy to cut, drill and plane without splitting and cracking like Acrylic.
Bonethane has self extinguishing properties.
Bonethane is DIY Friendly superior to Acrylic Splashbacks in terms of heat, cutting and application.
Bonethane is UV protected and suitable for outside.
Bonethane comes with a 7 year Warranty, when installed by our methods and by following a few simple requests, Bonethane warranties can be doubled to 14 years.
If your walls have a lot of movement, Bonethane can be removed without splitting or cracking, then replaced once area is repaired. Acrylic, tiles or glass will not allow this process.
Bonethane carries product of Australia logo
Water resistant.
Call and enquire. Sheet sizes vary on request.
Available cut to size or cut to shape or cut outs additional charge.
Scratches easily buff out of Bonethane, see our scratch test on YouTube
Self Polishing, wash Bonethane with warm soapy water, rinse lather and wipe with damp towelling cloth, Bonethane air dries and shines.
Delivered to your state

If you require Bonethane custom made to specification, ISPS have a number of cost effective packages.
ISPS can customise fire rated toughened glass for gas burner in either silver or optional colour toned Vetro-Poly glass or create a colour that adds contrast with Trim, filler EFX and cut to size options all inclusive and delivered to you for one cost. Contact 08 8381 8880 for more information.
At ISPS we have no limits. Call us with your creation and we will manufacture as per your request.
Let us coordinate your Splashbacks, CulourTek Benchtops or Polyurethane Doors, see our full range on our website.
Filler EFX are a design custom made in combination colour EFX, incorporating the colour spectrums in your interior project. They are designed to run through the course of the sheet vertical or horizontal creating a stunning boarder or continuous length.
Higher heat application than Acrylic
Bonethane carries Product of Australia logo
Bonethane only available through ISPS Innovations