Sign-Up for eNews
Join our mailing list for latest news and offers!
May 06 2018
Splashback and Benchtops - Colour Choices Need an Acrylic Splashback or Benchtop in your c...
Jan 24 2018
Our Selector Range of Acrylic Bathroom, Shower & Feature Wall Panels in any colour or prin...

ISPS Innovations NEWS - SUPPLY AUSTRALIA WIDE CUSTOM Acrylic Splashbacks, Bonethane, CulourTEK Benchtops - our total range available in any colour & gloss level....
Customise you interior requests in any colour size and have it delivered to your state.
ISPS Innovations inspire the think & creative design step with our innovative colour face and colourback technologies. Our Acrylic Splashbacks, Acrylic Wall Panels, Kitchen Splashback, Laundry Splashback, Bathroom Shower Wall Panels, Feature Wall Panels, Printed Splashbacks, Kitchen Resurfacing (& New Kitchen) & Benchtop in CulourTEK Creations provide solutions for many categories and an unlimited colour range. Be inspired. Don't just buy plastic graded polymers or chip board laminate benchtops, choose ISPS Innovations
Welcome to ISPS Innovations website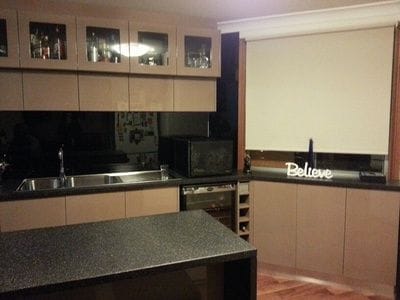 Your home to our creative splashback solutions & joinery. Bringing innovative splashback categories in Bonethane Premium high heat polymer sheeting in gloss or matte finish. IPA Acrylic splashbacks & bathroom wall panels, Printed Polymer Splashbacks and Wall Panels & CulourTek -Benchtop Kitchen Joinery Creations
ISPS Innovations produce hand made and crafted CulourTEK custom Bench-tops available in any colour in your choice of finishes and designs. Specialising in polyurethane doors & kitchen resurfacing in high gloss or satin finish. Let ISPS create your DREAM KITCHEN in solid 18mm construction with 32mm CulourTEK benchtop
Each request custom made to suit your application. Call one of our helpful team we can guide you through the colour design & application process. Where else will you find a broad range of splashback, benchtops and door options in any colour & in various substrates, suitable for every application.
Rule number 1 when choosing your splashback, benchtops & doors lay out your colour choices and be responsible for your choices decisions. Ensure that the colour pallette of each substrate you work with do not clash. Do not assume what colours your getting, ISPS Innovations provide alternative colour options, colour matching and samples prior to application.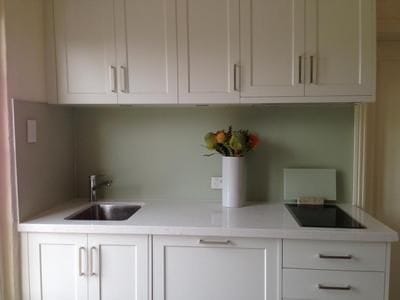 Check out this Farquhar Kitchen with our Bonethane Satin finish DIY splashback by ISPS Innovations
ISPS Innovations the MASTERS in DIY products making you the DIY MASTER! Call 08 8381 8880 or submit your enquiry through our enquiry screen.
Just some colours. Our range is unlimited!
Note: If your after the most vibrant white in your project then choose IPA Acrylic Sheeting by ISPS Innovations as Bonethane in an environment of whites can look or appear blue or grey ora. Colours to the left are Bonethane, colours to the right are or Acrylic graded material.

Posted on 1 June 2016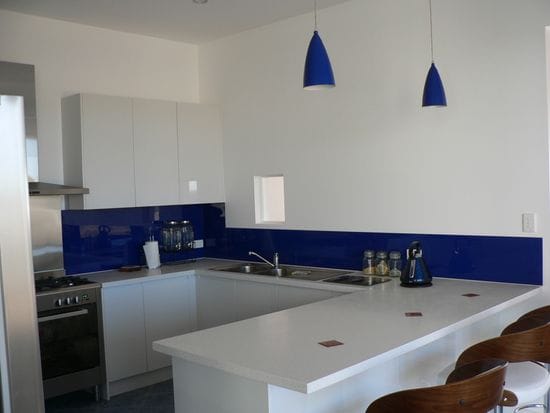 Colourback Acrylic Sheeting in IPA & Bonethane high heat polymer wall panels.
The sentiment of glass just DIY friendly. Australian Made in any colour and print.
ISPS Innovations have created an inexpensive and impressive alternative to glass splashbacks and wallpanels in not one but two options.There are a number of feature & benefits to Bonethane Polymer Architectural Wall Panels and our IPA Colourback Acrylic Sheeting.
Our innovative splashback polymer range are like no other and offer a practice piece of splash with each order. Our sheets are a breeze to clean. Simple warm soapy water, rinse residue, apply clean warm damp towelling cloth, wipe in downward motion. Bonethane & IPA sheets air dry and shine. NO DRY POLISHING REQUIRED!
Residential and commercial splashbacks, glazing at ISPS Innovations we have it all! Quality tested since 1998!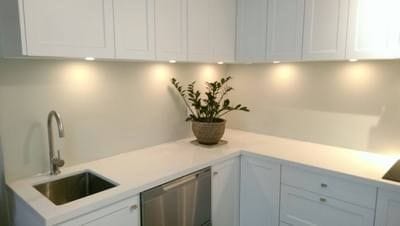 ISPS Innovations will beat any written quote on custom 6mm cut to size Acrylic Splashbacks & Wall Panels. ISPS leaders in optional splashback categories and finishes.
Our range is available in sheet size, cut to size or cut to shape. You choose your affordability, colour and destination as we deliver to you.
Acrylic Architectural Sheets & High Heat Polymer Splashbacks for
kitchens, luxury bathrooms, laundries, office, shop displays, schools, showers, the list is endless in 143 colours or make up your own colour! ONLINE SHOP
Warhouse prices delivered to you!
IPA ACRYLIC COLOURBACK SPLASHBACKS COME WITH GRIPTEK BACKING!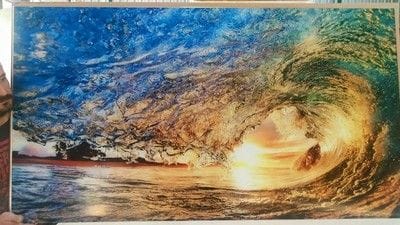 Read up on Bonethane high heat polymer sheeting.
Read up on IPA Acrylic Wall Panels
IN SHORT Our Polymer range is available in:
Any colour
High gloss finish
Satin finish
Colour Combination ISPS EFX
Digital Print (includes GripTek backing)
Abstract ISPS EFX
GRIPTEK Backing on both polymer substrates
Australian Made and Compliant
OUR POLYMER SHEETS ARE USED IN
Under bars
Shower cubicles & walls
White Boards
Projector Screens
Feature walls
Commercial displays
Anywhere there are high trafficked areas
Kitchen splashback recommending VetroPoly Toughened glass for behind your gas cooktop
Bathroom and Shower Acrylic or Bonethane Walls
Vanities
Bath/Spa Surrounds
Laundries
Water Features
Commercial wet areas
Kitchens commercial
Commercial Fit outs
Decorative Feature Walls
Shop Fitting/ Counters Panels
DIY Joinery & Furniture
Foyer Features
ISPS specialise in metallic finish as well as solid and combination colour. Choose Dulux, Wattyl, Taubmans, or choose a colour.
White boards
Projector Screens
Digital Printed Acrylic Splashbacks
Digital Printed Shower Wall Panels
Digital Printed Feature Walls
Celing Wall Panles in high gloss or Satin finish
CulourTEK Creations
Kitchen resurfacing or new custom joinery made to size, depth and colour combination.
Out with the old in with the resurfacing with ISPS Innovations & CulourTek Creations
ISPS Innovations create Innovative interiors and exteriors: check out CulourTek Creations & Resurfacing with ISPS Innovations colour technology. We create, stone, timber & marble look in any colour and gloss level. Don't chuck out a perfectly good kitchen, benchtop & joinery space CulourTek it with ISPS Innovations.
NEW CUSTOM BUILT AND DESIGNED JOINERY TO FIT! IN ANY COLOUR COMBINATION
If your kitchen, laundry, shop front or commercial space is run down invest in CulourTek Creations used in Kitchen Cabinets, Joinery, Benchtops with an impressive 25 year warranty that is custom made to size, depth, shape, any colour and colour combination with no joins in critical places!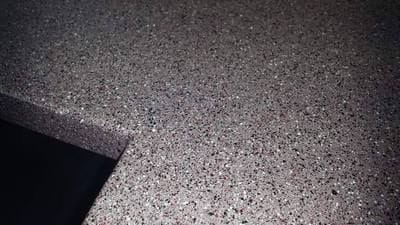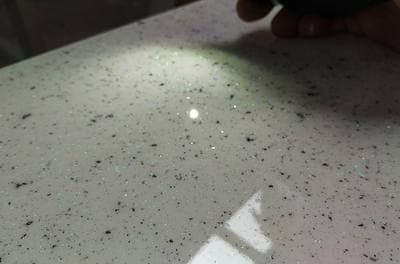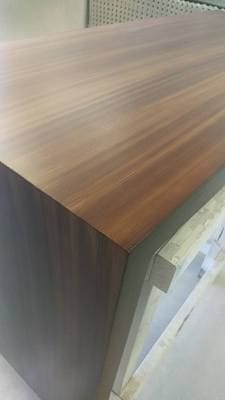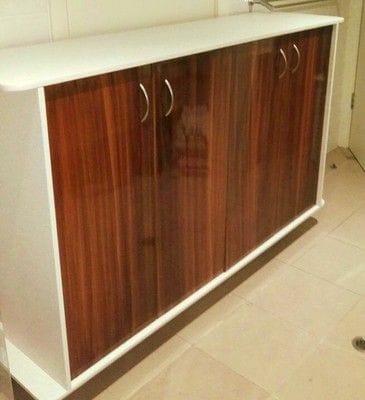 Note our Bunnings Splashback range which was Bonethane and IPA Acrylic Splashbacks sheets are now available direct through ISPS Innovationns or call for your nearest distributor.
National Delivery www.ispsinnovations.com.au
Ph 08 8381 8880
Mention this Blogg and recieve a $100.00 discount with any order over $1000.00 (excluding delivery) offer valid untill 30th June 2016 not valid to online orders/
| | |
| --- | --- |
| Posted in: Architects Interior Designers ISPS Innovations DIY Bathroom Splashbacks and Wall Panels by ISPS Innovations DIY Acrylic Splashbacks IPA Acrylic Splashbacks, Bonethane Premium Splashbacks & Wall Panels, Colour Bunnings Splashbacks Real Estate Agents Builders Building Materials Custom Kitchen Builders Adelaide locally owned nationally supplied by ISPS Innovations Acrylic Splashbacks for Kitchens,Bathrooms, Laundries Innovative Splashbacks & Polymer Systems By ISPS Innovations Office Supplies, Tablet Stands - By ISPS Innovations Tips to choosing your DIY Acrylic Splashback by ISPS Innovations Acid etched glass toughened Waste, Recycle,Reduce Landfill,Energy Recovery Brick painting, Brick and Stone refresh Australian Standard Building Materials Interior Desinger, Architects,Pantone colours Acrylic Splashbacks Bonethane Premium ISPS Innovations Splashbacks Kitchen & Joinery Custom & Installed ColourTek Benchtops, Wall Panels and Partitions Cut to size Acrylic Splashbacks and custom joinery, kitchens, benchtops | |