Acrylic Splashback, & Bonethane Splashback Installation guide
Require toughened coloured or printed glass? we do that too.
Safety tools
Jigsaw (fine sharp tooth blade), drill, clamps, dust mask, tape measure, neutral cure silicone non acidic in clear, masking tape, hole saw, marker pen, level or straight edge, level flat table & sacrificial panel, soft cameo, your IPA Acrylic splashback or Bonethane Splashback and diggers wax and grease remover.
ISPS Innovations manufacture custom coloured & printed acrylic splashbacks in IPA Acrylic & Bonethane high heat polymer printed splashbacks & wall panels that self-extinguish. Our Polymer Sheets are used by Architects, designers & domestic DIY renovators
ISPS colour face technology and printed splashbacks carry the Australia Made logo.
ISPS deliver Acrylic splashbacks & Bonethane Splashbacks nationally.
ISPS innovative and decorative technologies are ideal for domestic or commercial applications.
Bonethane splashbacks are not suitable directly behind gas burners. Bonethane is used behind induction and ceramic cooktops or free standing cooktops fitted with metal plate to the rear of the cooktop cooktop clearance from wall is 60mm.
DO NOT butt up air-fryers to Bonethane, IPA Acrylic or Toughened glass.
BEFORE YOU ATTEMPT TO CUT IPA ACRYLIC & BONETAHNE SPLASHBACKS
DO NOT BEND
THERE IS NO NEED TO SAND THE BACK OF ISPS ACRYLIC POLYMER SPLASHBACKS OR USE DOUBLE SIDED TAPE FOR STICKING TO THE WALL!
NOTE THE GLOSS SIDE IS THE MASKED SIDE AND THE TEXTURED SIDE IS MOUNTED THE THE WALL,THIS IS THE GRIPTEK BARRIER BACKING, APPLIED TO BONETHANE & IPA ACRYLIC SPLASHBACKS.
ENSURES SHEETS ARE BRACED , MEASURED & LEVEL BEFORE CUTTING.
USE FULLY CHARGED AND SHARP TOOLS.
USE NEUTRAL CURE SILICONE IN CLEAR ONLY FOR ADHERING TO YOUR ISPS SPLASHBACKS TO THE WALL!
When cutting printed panels do not cut where image follows on to a second sheet. Only cut from the external sides as long as it does not impact the image. If images are perfectly aligned in height, only cut from same side, as images are married in height for follow on of image.
DO NOT USE LIQUED NAILS TO INSTALL SHEETS. USE ONLY CLEAR NEUTRAL CURE SILICONE.
Buy our silicone remover to remove silicone spills. Also great for cleaning sheets once a month in shower areas. Simply add solution on a damp clean cloth. Wipe area, wash with soapy water, rinse residue and wipe with clean damp cloth. IPA Acrylic will air dry and shine.
DO NOT USE ACETONE TO CLEAN SPLASHBACKS
DO NOT USE ABRASIVE CLEANERS LIKE CREME CLEANSER, BLEACH,SCOURERS
When cutting IPA Acrylic & Bonethane, cut on a sacrificial board about 12mm thick mdf. This will assist in preventing the product from cracking. This should be addressed for all cutting on this sheet thickness. If in doubt call ISPS Innovations 08 8381 8880
These instructions are to be used as a guide. If in doubt call ISPS Innovations. 08 8381 8880 or 0424877084 A/H
Download the instructions above.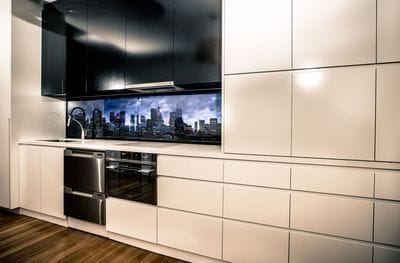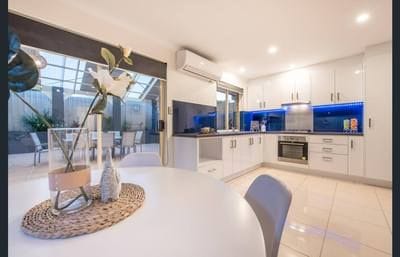 Cutting IPA Acrylic & Bonethane Splashbacks
Use fine sharp blade/ jigsaw for cutting plastic / acrylic.
Tips and preparation
Cuts must be planned !
Use packaging as a template to measure your cuts.
Slow revolution for drilling so not to crack or split the acrylic sheet.
Use fine sharp tooth jigsaw for cutting straight cuts.
Fine sharp tooth blade for hole saw cutting.
If in doubt call ISPS Innovations 08 8381 8880.

HOW TO CUT & DRILL IPA ACRYLIC .
CUTTING: Use a jigsaw with fine sharp teeth. Use revolution of jigsaw, holding tool firm and steady. Do not force the jigsaw, let it glide. Ensure the sheet is braced and level to prevent cracking and splitting.
PREPARATION
In wet areas ensure walls are water proofed prior to installation & cured. Area Of wall should be flat & smooth level & neutral in colour prior to installation.

DRILLING
Firmly support IPA Acrylic & Bonethane sheeting when cutting & drilling. This will minimize chipping or cracking. Drilling should be a slow revolution with steady pressure.
DRILL DESIGNS
If the proper drill, drill speed, & feed rate are being used, continuous spiral chips or ribbons will form. For larger diameter drills, slower rotating speeds will give the best results.
HOLE CUTTING Get a hole saw that cuts polymer & acrylic.
When measuring hole cut out
1. Always work from one side of the sheet when addressing cut outs. You can work from both sides if you are confident.
2. determine the diameter of the cut out for your shower head or tap holes.
3. measure from the edge to the centre of the diameter, then measure from the bottom to the centre of the diameter.
4. use the shower head bit to trace the diameter onto the sheet (masked side)
5. use a square measuring tool to ensure this rests centred
6. follow the instructions for cutting out hole.
Power out let cut outs
1. Always work from one side when measuring cut outs or holes. You can work both sides if you are confident.
2. Measure from the edge of the wall to the centre of the out let.
3. Measure from the bottom of the wall to the centre of the outlet.
4. Use a square to ensure this sits centred
5. Ensure the hole you cut is not greater than the cover plate. The covering plate will hide the cut hole cut.
TIP: If your sheets were pre-cut, just ensure they fit before install.
Measuring
When measuring shower wall panels that sit at a right angle, remember one sheet will slot in first and the return will slot in second, make an allowance for the second sheet to be shorter than the thickness of the first sheet.
On printed panels this is discussed prior and appears on your proof, so please refer to your signed proof for sheet placement.
Allow a 2 to 3mm gap from the bottom of the sheet to allow for expansion and contraction, where required, if unsure call ISPS Innovations 08 8381 8880.
Lets install, download the your installation sheet above. Make sure you download the correct installation sheet for your splashback.
Printed Splashbacks
Download the instructions above, choose the product you purchased Bonethane or IPA Acrylic?
Back Lit Splashbacks.
Do not use silicone on backlit splashbacks. They are secured into a chamber and a light sits behind the printed panel. If you apply silicone to the back of the backlit splashback, the silicone will show up when the light is turned on.
For After Hours Help contact 0424877084
www.ispsinnovations.com.au