Sign-Up for eNews
Join our mailing list for latest news and offers!
Jan 15 2020
Kitchen makeover , Kitchen Resurfacing or New Kitchen? ANNOUNCEMENT CORONAVIRUS, COVID19 : IS...
Dec 27 2019
Like Glass Acrylic Splashbacks for a limited time 6mm x 2440 x 1220 sheet delivered for $490.00...

Service & Lead Times on Bonethane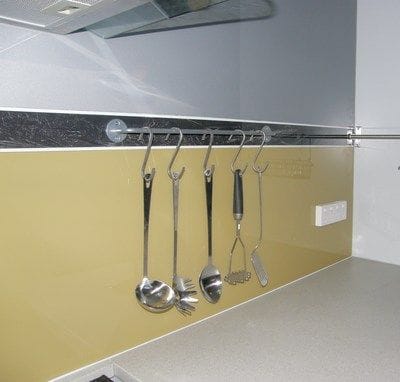 Click here Bonethane Premium Vs Acrylic
BonethanePremium is a high heat Polymer that has greater heat distribution than Acrylic substrates.
Easier to cut with out the hassle of splitting or cracking like glass, acrylic, tiles available in any colour.
FREIGHT
Your custom Bonethane order will be delivered in 12 working days to SA, NSW, VIC QLD. RE line Haul schedules, 18 to 25 Workdays to WA NTH QLD NT & TAS reflecting custom colours or toned glass or custom sizing of glass.
NOTE: ISPS have no control over freight, or misdirection of freight. Do not book trades people until after goods have arrived and goods have been checked. You are welcome to arrange you own carrier.
Colour Toning Existing High Gloss Bonethane Grades
If you are extending areas in your home & require more Bonethane, ISPS Innovations can colour tone additional Bonethane for your project. What we require is a piece of Bonethane at least A4 or A3 Size to be posted back to us, so we can process colour. The bigger the sample the better the match. We can have up to a 15 to 18% variation in colour toning. If the sample is to small we are limited in our colour process wich can blow variation out to 25 to 30% & can effect pigment ratio which is out of our control. So remember if you require more colour toned Bonethane please provide as much information & colour samples as posssible so we can address your order. If you require the off cut back we will gladly ship back with your new order its that simple ISPS are not responsible or imply that we can get colours to match 100% if you choose this service you do so with the understanding there will always be some sort of variation. ISPS will do there best to match as close as possible. This service and or substrate being colour toned can not be refunded. Choosing Colours
You have the option of choosing your own carrier. ISPS are contactable 7 days a week till 9pm
Ice Grey Bonethane Premium