Printed Splashbacks that fail, before choosing your splashbacks read this.
Posted on 12 December 2021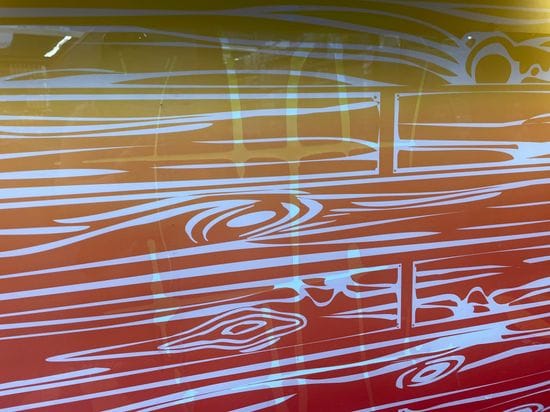 Printed Splashbacks that fail in Kitchens, Bathrooms & Commercial Projects.
ISPS lead in innovation for painted and printed polymer acrylic splashbacks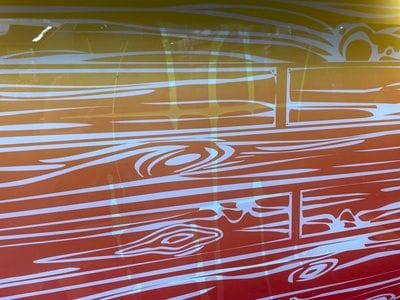 Be aware of printed splashbacks & coloured splashbacks that fail.
Digitally printing onto splashbacks & wall panels, using a printed machine is achieved simply by using an ink that instantly cures on contact without overloading colour on a flat surface.
The ink does not key into the sheet, it sits on the outer layer meaning the adhering of the image is intact by using its own colour connection over the surface.
NOTE: The digital image backs are not prepared for adhesion to the wall without protection and proper preparation, without it, the sheets may eventually fail.
THE IMAGE / COLOUR ON THE REAR OF SHEETS NEED PROTECTION - GRIPTEK barrier backing ™ is the ANSWER . Our formula keys into the rear of the sheet, protecting the digital image & painted splashback as demonstrated in the video below.
ISPS Innovations marine grade protective barrier coating - GRIPTEK barrier backing ™ is now available on ISPS printed splashbacks as well as well as our painted splashbacks.
ISPS splashbacks are waterproofed & ready for installation over gyp-rock walls, tiles, waterproofed walls & plastered walls. Note where plastered walls rest on to concrete or brick walls, ensure no moisture is seeping from the base its adhered to through to the plaster.
ISPS Innovations splashbacks come with GRIPTEK barrier backing™ minimising coating the entire wall a neutral colour with the exception of sheets that overlap in corners, or where sheets are butt joining together. In these sections apply a 20 mm thin strip of non acidic coloured paint similar to your sheet either side of corner or the resting butt join position, allow to cure, applying the colour prevents any colour water proofing, shadows or tiles peering through the gaps.
ISPS Innovations lead in colour technology and durable colour adhesion. WE ARE ISPS - Innovative Splashback Polymer Systems, not the copy cats.
ISPSInnovations provide robust warranties & proof that the backs of our splashbacks are protected by more than a vinyl wrap or double layer of printed ink that is UV cured.
Printing machines share similar technology, some inks better than others however they all adhere using similar digital printing methods & require protection.
Example we advise not to place printed and coloured splashbacks to brick walls, concrete walls, or walls where moisture is trapped.
These walls require a level of preparation before you apply your splashbacks to the wall be it glass or polymer.
For more information about wall preparation call our office and we will be happy to explain before you purchase your glass or polymer acrylic splashback.
Some companies sell acrylic digital printed splashbacks and wall panels for the use in bathrooms and kitchens in domestic and commercial projects without any protection against the ink on the back of the sheet where the silicone is to be applied to, theese acrylic splashback suppliers refer to their substrate as waterproofed, not the case, whilst the polymer is water resistant the coating be it print or paint, will break down without adequate protection to the rear of the sheet..
Some acrylic splashback supplier even advise to apply metal plates over the face of acrylic printed splashbacks & acrylic painted splashbacks to get away with placing Acrylic splashbacks behind gas burners & we all know metal is a conductor of heat, even if its a loop hole that meets a standard, it's a disgrace selling someone an acrylic splashback behind a gas burner without super protection for the sheet and a person or families safety.
That is why ISPS Innovations supply coloured & printed heat treated toughened glass for behind gas cooktops.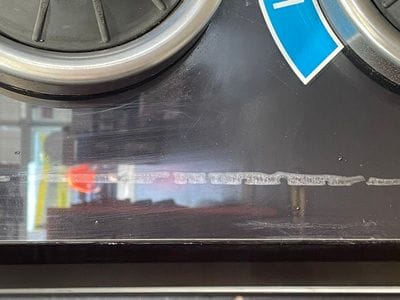 Warranties, backed up by solutions and quality substrates materials like Bonéthane, IPA Acrylic digital printed splashbacks & painted splashbacks are unmatched by acrylic splashback competitors at every level even when they state they leave competition for dead.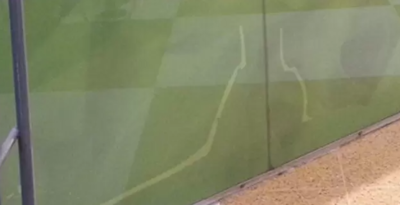 Trade secrets and history making formulas is what give ISPS the edge over copy cat alternative polymer acrylic splashback suppliers.
About printed splashbacks not protected at the rear of the sheet: Have you purchased a polymer printed acrylic splashback with an unprotected back? odds are what you see in these images may happen to you, silicone bleeding through the digital image. We know this can happen to coloured and printed splashbacks when mounted to brick walls. Clearly these sheets were not mounted to brick or concrete walls.

These disappointingly processed printed splashbacks are from some of the commercial businesses outlaying money for a defective product. The printed splashbacks are nowhere near a direct heat source but dealing with the general thermal expansion and contraction. The silicone used was neutral cure but has succeeded to consume its way through the digital printed & painted splashbacks.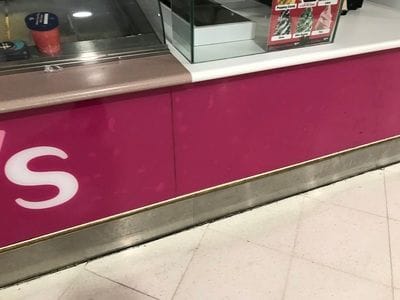 The printed splashback can only temporarily be protected & the last thing you want is a vinyl wrap, or unprotected print to the rear of your printed splashback failing.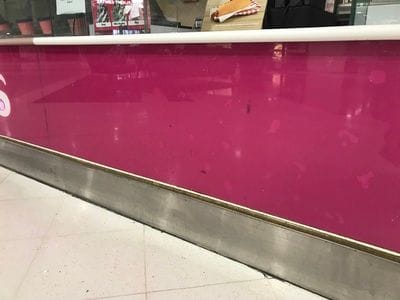 ISPS have formulated a colour application that covers the rear of your digital printed image & spray-painted splashbacks allowing you to cut onsite and install your polymer acrylic splashbacks with ease.
You do not need to coat the wall a neutral colour with the exception of the corners & butt joining.
ISPS sheets are not a substitute for water proofing walls even if the sheets our sheets are 100% water proofed, you still need to protect your wall and follow the Australian Standards.
By water proofing your walls and floor you are protecting your home from water damage, following water proofing requirements is key to protecting your home.
At ISPS we have three painted & printed splashbacks to choose from, Bonéthane, Toughened heat-treated Glass & IPA Acrylic.
Check out our other range of Australian made building products CulourTek Benchtops & Doors
For more information on our innovative polymer splashback & glass range call ISPS Innovations, we got you covered.
ISPS Innovations Splashbacks. The Right Choice.




ISPS Innovations supply painted splashbacks and printed splashback to Sydney, Melbourne, Adelaide, Brisbane, Hobart, Perth, Darwin, Cairns, ACT. ISPS Innovations splashbacks are Australian made and nationally delivered to you Australia wide.