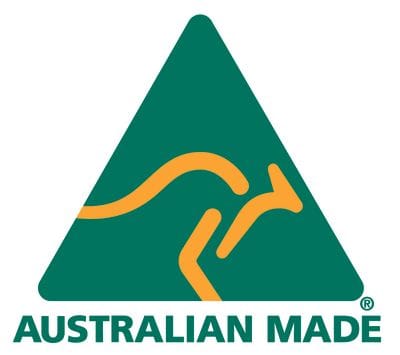 IPA Coloured Acrylic Splashbacks & Printed Splashbacks - Australian Made
BOOKINGS TO OUR FACTORY REQUIRED
ISPS supply Acrylic Splashbacks & Wall Panels - trade, commercial & DIY renovators - Australia wide.
Custom Australian made building products by ISPS Innovations.
ISPS Innovations will beat any written quote on custom coloured 6mm cut to size Acrylic Splashbacks & Wall Panels & still provide GRIPTEK barrier backing to the backs of our sheets. ISPS Innovations are specified by interior designers and architects and the preferred choice for kitchen splashback & bathroom splashback DIY installations.
Our 6mm Acrylic Splashbacks are made from solid clear PMMA cast acrylic polymer , with the optical depth of glass with out the green blend thrown by glass which can alter colours up to 25%.
Super clear IPA Acrylic splashbacks are clear like water, providing a better colour matching and toning process to fit your desired coloured splashback or wall panel.
30 Year UV Warranty, non yellowing.
ISPS supply Acrylic Splashback & Polymer Wall Panels to Melbourne, Sydney, Adelaide, Darwin, Perth. Queensland. Tasmania, ACT and the greater Australian Regions.
ISPS Acrylic Splashbacks look like glass & can be supplied cut to size (optional)
ISPS Innovations have revolutionised the colour application, colour print and optional colour combinations in our total splashback range & provide a barrier backing to our polymer solid colour splashbacks & printed splashbacks.
On IPA Acrylic Printed Splashbacks, you can choose any high resolution image or pattern to be laid out across one sheet or multiple sheet to create your visual art printed splashback.
IPA Acrylic is perfect for residential or commercial applications.
On IPA Acrylic Splashbacks & IPA Acrylic Wall Panels you can have any colour, combination colour or a printed splashback for your kitchen, bathroom, laundry or commercial space.
Our innovative splashback polymer system (ISPS) range is an engineered polymer splashback customised to your colour specification.
IPA Acrylic it is a trusted brand designed to last.
ISPS IPA Acrylic sheets & Bonethane high heat polymer splashbacks address key performance solutions where glass is unable to perform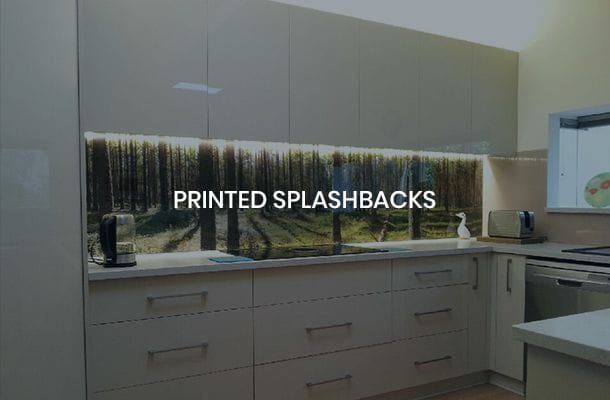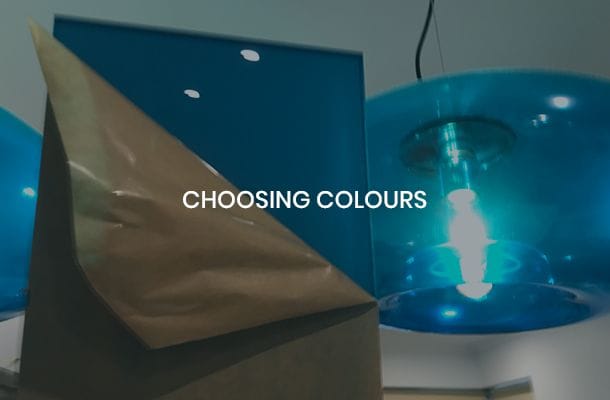 IPA Acrylic coloured & printed splashbacks comes with GRIPTEK barrier backing.
What is GRIPTEK Barrier backing for splashbacks?
GRIPTEK Barrier backing is applied to the backs of IPA Acrylic and Bonéthane high heat polymer sheets ready to use as a splashback in your home.
GRIPTEK Barrier Backing eliminates the unsightly wear of silicone marks or the delaminating of colour coatings once mounted to the wall.
GRIPTEK Barrier Backing assists with greater depth of colour and consistency.
GRIPTEK Barrier Backing eliminates coating wall a neutral colour or sanding the back of ISPS Acrylic polymer sheets before you place your IPA Acrylic up on the wall.
GripTek Barrier Backing creates greater colour depth and colour consistency.
IPA painted Acrylic with GRIPTEK barrier backing can also be removed off the wall without damaging the integrity of our painted polymer colour which sits on the backs of our IPA acrylic sheet.
Acrylic Splashbacks with GRIPTEK barrier backing eliminates unsightly neutral cure silicone bleeds which happens from expansion and contraction.
Acrylic Splashbacks with GRIPTEK barrier backing saves time and costs in wall preparation when installing IPA Acrylic sheeting.
GRIPTEK can not be applied to Zenolite, Vistelle or PLEXGLAS sheets, but come with IPA Acrylic Splashback sheets at no additional charge.
GRIPTEK is not a substitute for water proofing in shower areas.
IPA Acrylic splashbacks & Bonethane Splashbacks are 100% water proofed, but you still need to protect your walls from internal water damage with a good water proof coating.

Bonethane and IPA Acrylic Splashbacks can go straight over water proofing and tiles with only limited neutral cure colour coating being applied to where sheets overlap or are butt joined. Apply an 18 mm strip of colour the same colour as your sheets to prevent water proof colour peering through reflective breaks caused by prism gaps that bounce corner light.

IPA Acrylic has a 30 year UV warranty allowing the material to weather outdoors as well.

If applying PA Acrylic to wet areas, it is mandatory to water proof your walls allow to cure to protect your wall and floor lining. IPA acrylic is 100% water proof but not a substitute for waterproofing your wall.

IPA Acrylic splashbacks can go straight over water proofing and tiles with only limited neutral cure colour coating to corners of the wall where sheets over lap or are butt joined, this prevents colour peering through reflective prism gaps that bounce corner light.
Further Information Required?
If you require further information, please do not hesitate to call.

ISPS also supply painted PLEXIGLAS on request.

ISPS also provide silicone, blades and any tools you may require to assist you with your DIY installation.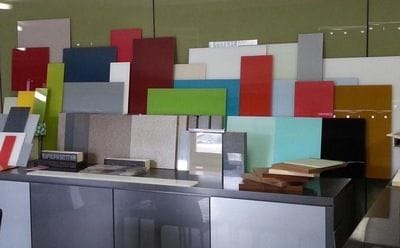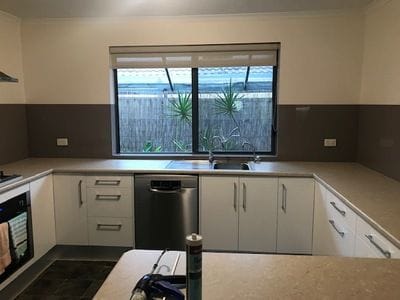 IPA Acrylic available in any colour, shade & as a digital printed splashback
IPA Acrylic is available in any colour, shade or digitally printed .
Available in 6mm or 3.5 mm, Please note 3.5 mm acrylic is generally used for tile over lays where as 6 mm is used for a new wall installation. When using 3.5 mm Acrylic, consideration for tap hole thread lengths need to be considered, the thinner the wall material, the longer the pin thread is exposed if being placed on a water proofed bare wall.
If you are a DIY enthusiast it's fun shopping for great custom coloured DIY splashback ideas & deals, did you know ISPS Innovations have our own online shop for DIY RENOVATORS, with great acrylic splashback discounts and FREE delivery when you order on line.
You have direct contact with us before you make the purchase 7 days a week till 9PM call 0424877084
ISPS Innovations are leaders in optional splashback categories including printed splashbacks and abstract ISPS EFX.
ISPS Acrylic splashback & wall panels are spray painted with GRIPTEK backing.
IPA Acrylic Splashbacks & Wall Panels are used in kitchens, luxury bathrooms, laundries & major commercial projects.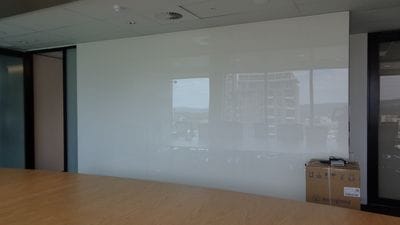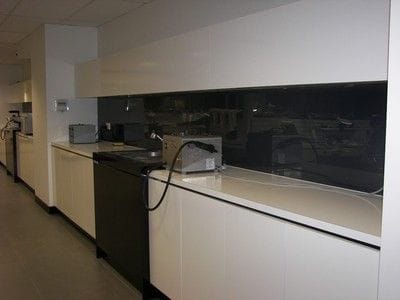 IPA Acrylic is available in 143 colours or make up your own colour! IPA Acrylic is 100% waterproofed, no colour fading or colour delamination from water or moisture build up. ONLINE SHOP
IPA Acrylic painted sheets can also be removed off the wall without damaging the integrity of the colour on the back of the sheet.
Warehouse house prices with free delivery!
3.5mm Acrylic Splashbacks are used as an overlay where pre existing tiles are present It is advised to silicone in between tile grout, thinner layers of silicone in a grid format. The 6mm is designed to go onto clean wall free of tiles or panelling.
Please note Designers & Trade clients should call 08 8186 0845 for commercial orders, designs and colour options.
ISPS Innovations provide a high range of custom designed and coloured splashback and wall panel alternatives. These products can be cut onsite and installed no fuss. If you are matching to joinery, wall or object it is advised to provide your primary colour sample or colour panel for colour toning and matching purposes.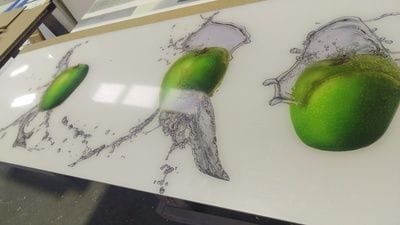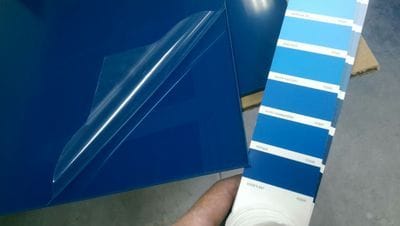 IPA ACRYLIC SPLASHBACKS come with GRIPTEK backing our Printed Splashbacks come with a barrier to prevent silicone bleeds.
Note our Bunnings Splashback range supplied a few years ago nationally Bonethane and IPA Acrylic Splashback sheets are now available direct through ISPS Innovations.

Colourback Acrylic Sheeting
DIY Splashbacks have never been so easy. See our nationally delivered acrylic splashback & wall panel pricing.
Unlimited colours below. If you don't pick a colour send us your primary colour choice by post, ISPS will make it!
IPA Acrylic is proudly Australian Made. The major stand out is our IPA Acrylic is available in any colour, high gloss or satin finish and has been quality tested since 1998.
IP

A Acrylic is a hardwearing surface in gloss finish. IPA Acrylic can be crafted on site with standard fabricating tools.
ISPS Innovations are available 7 day a week for customer support service & tips. Why would you go anywhere else.
ISPS have trade pricing for volume orders.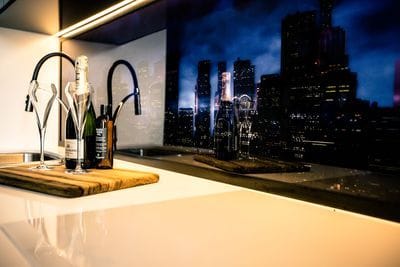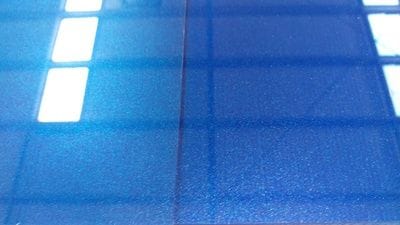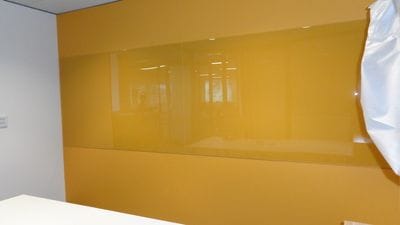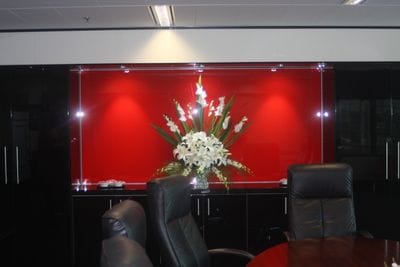 ISPS Innovations now supply PLEXIGLAS ® range as a part of our product line. ISPS Innovations have the biggest splashback & wall panel range nationally delivered.
When you order with ISPS we provide a practice piece of acrylic splash for you to cut into. When you place your order and post a colour sample, ISPS will provide a free tube of neutral cure silicone with your order so you can start on your DIY splashback or DIY Wall panel.
With our cut to size service installing your Acrylic Splashback will be a breeze. TIPS
IPA Acrylic Splashback & Wall panel sheets are hard wearing high gloss substrate with a 94% light transmission, perfect for:
under bars
shower cubicles & walls
feature walls
commercial displays
anywhere there are high trafficked areas
kitchen splashback recommending VetroPoly Toughened glass for behind your cooktop
Bathroom Walls
Vanities
Bath/Spa Surrounds
Laundries
Water Features
Commercial wet areas
Kitchens commercial
Commercial Fit outs
Decorative Feature Walls
Shop Fitting/ Counters Panels
DIY Joinery & Furniture
Foyer Features
ISPS specialise in metallic finish as well as solid and combination colour. Choose Dulux, Wattyl, Taubmans, or choose a colour.
White boards
Projector Screens
Digital Printed Acrylic Splashbacks
Digital Printed Shower Wall Panels
Digital Printed Feature Walls
Ceiling Wall Panels in high gloss or Satin finish
Alternative Splashbacks in different substrates
Supplying Acrylic Splashbacks to; Adelaide and South Australia, Sydney and NSW, Brisbane and Qld, Northern Territory, Darwin and Alice Springs, Perth and Western Australia, Tasmania and Hobart. Nation wide Service like no other.
The person signing for any ISPS orders must be 18 years of age and able to check goods are received in new order.
Note colours vary from screen to screen. The colours below are used as a guide only.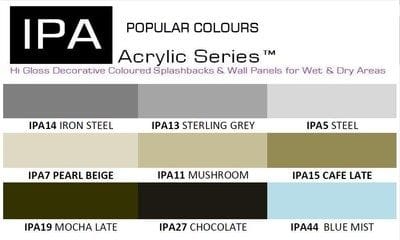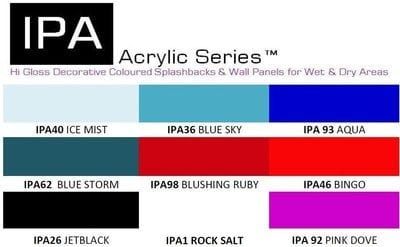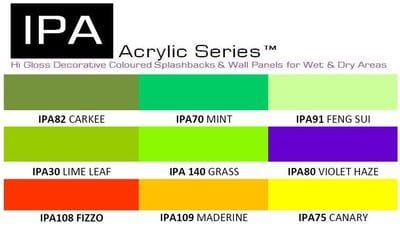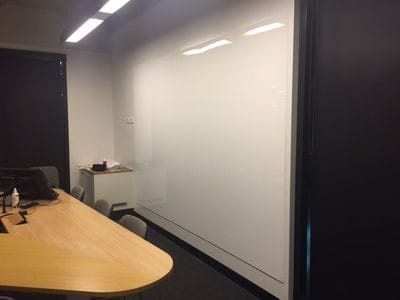 IPA ACRYLIC SPLASHBACK AND POLYMER SHEETING COLOUR CHARTS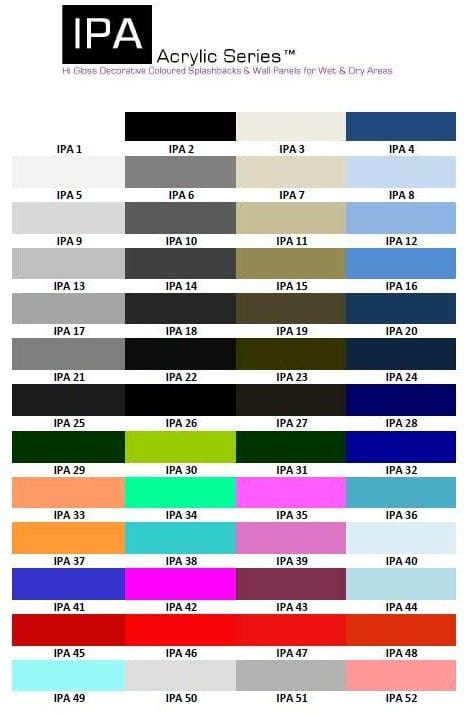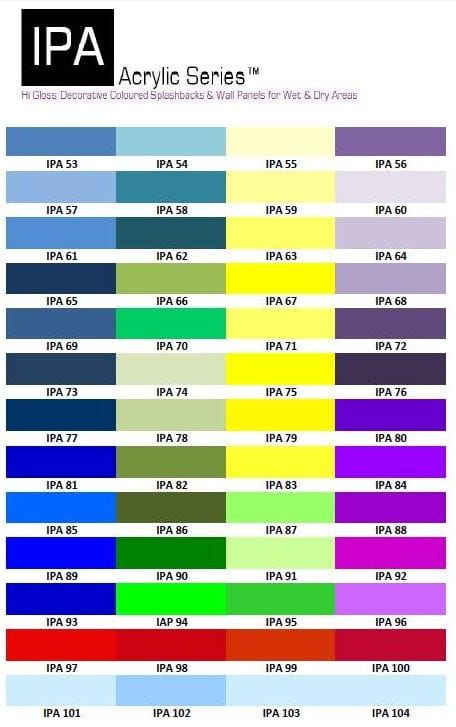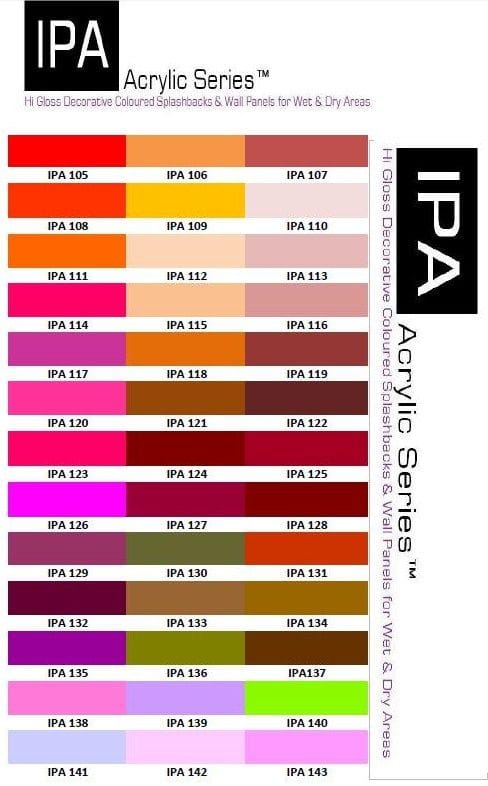 IPA Acrylic is the most cost effective, economical coloured Acrylic Splashback in any colour with a consistent high gloss finish that reflects the look of glass or satin finish. With the look & characteristics of glass IPA Acrylic Splashbacks articulate clarity illuminating a 94% light transmission.
IPA Acrylic Splashbacks & Wall Panels, the economical high gloss alternative to Glass.
IPA Acrylic Splashbacks series is mould resistant & self polishing. Just follow our care instructions when washing.
The Hi Gloss Face of our IPA AcrylicSplashbacks Series is hard wearing like pressed aluminium. A trade & shop fitters favourite!
IPA Acrylic works exceptionally well in high trafficked areas, perfect for commercial & domestic application.
IPA Acrylic Can be used as a whiteboard, marker boards or a corporate coloured theme white board, with the use of removable markers & double as a screen projector screen, saving you money. Perfect for Schools, offices, Boardrooms, Hospitals, Bars, Cafes, Restaurants options are endless.
Available in 143 standard colours or choose any colour ....... great for Trade industry requirements. Fantastic for the clients that requires that particular colour, for corporate colour, franchise colour or the individual that is looking for a cost effective durable product that provides options.
IPA Acrylic has a maximum heat temp absorption of 90°C with continuous service temp of 80°C. Acrylics promote burning & must be kept away from direct flame & extreme heat source. If used in kitchens we recommend Vetropoly toughened glass for cooktops to sit the width & height of your range hood.
IPA Acrylic Splashbacks can be cut on site before install using standard woodworking & tile grinding procedures.
IPA Acrylic is a bathroom renovators favourite (tilers) as all cuts & detailed work can be executed with a grinder.
In Preparation of IPA Acrylic, the wall must be coated a neutral colour & time considered for the paint to cure on the wall, before placement. Our IPA sheets do not need the back of the sheets sanded before placement on the wall. A clear neutral cure silicone in clear must be added in grid format to the back of the sheet to adhere to the wall. We suggest Parfix all purpose neutral cure silicone for adhering & finishing seals.
IPA Acrylic is available to all leading industry specialists; Hardware Stores, Home Improvement centres, Bathroom & Kitchen centres, Out door Home & Garden Centres or purchase direct on line call our office for more information.
ISPS have special builder packs reflecting our IPA colour range comprising of 12, 24, 36 & 48 sheets per pack. Nationally delivered all over Australia.
IPA Acrylic is available in 6mm or 3.5 mm in thickness.
Note goods collected from a depo in your state should be collected in a reasonable time frame and not left in storage as they will not be covered for damages if they occur. Goods should be checked and unpacked and left in cool safe place.
For more information call our office on 08 8381 8880
ISPS bring to you a range Polymer Sheeting supplying branded Polycarbonate Sheets Laserlite, Makrolon, profiled sheets in varied thicknesses. Assorted PMMA Acrylic Sheets including PLEXIGLAS® & Perspex from 3mm, 6mm and 10mm thickness. Satin coloured polymer sheets.