Sign-Up for eNews
Join our mailing list for latest news and offers!
Dec 12 2021
Printed Splashbacks that fail in Kitchens, Bathrooms & Commercial Projects. www.ispsinnovati...
Dec 07 2021
Opulence IPA Acrylic Coloured & Printed Splashbacks by ISPS Innovations ISPS Innovations IPA...

Custom Splashbacks / Kitchens / Benchtops / Doors / Resurfacing / Marker Boards.
Supplying Commercial, Trade & DIY Renovators
ISPS HAVE TAKEN STEPS TO SAFE GUARD OUR EMPLOYEES & CLIENTS DURING COVID 19 VIRUS. VISITS TO OUR PREMISES ARE LIMITED AND BY APPOINTMENT
All appointments are required to be booked in before arrival, thank you in advance.
ISPS supply the original & best robust polymer coloured acrylic & high heat polymer splashback, our polymers look like super clear glass splashbacks. ISPS polymer & acrylic sheets are DIY friendly, can be custom made to your size requirement, colour or as a custom printed splashback. ISPS innovative splashbacks are Australian made, packed, and delivered anywhere Australia wide, specified by Architects & designers for commercial projects & DIY renovators. IPA Acrylic & Bonethane come with GRIPTEK ™ barrier backing. ISPS even supply painted Plexiglas and can apply GripTEK ™to this polymer splashback.
Custom Australian made building products by ISPS Innovations.

Polymer Acrylic Splashbacks at a glance
ISPS Acrylic Splashbacks & Bonethane High Heat Polymer Splashbacks look like glass & can be supplied cut to size (optional)
ISPS Innovations have revolutionised the colour application, colour print and optional colour combinations in our total splashback range & provide a barrier backing to our polymer solid colour splashbacks.
IPA Acrylic Printed Splashbacks & Bonethane High Heat Polymer Splashbacks, you can choose any high resolution image or pattern to be laid out across one sheet or multiple sheet to create your visual art printed splashback.
IPA Acrylic is perfect for residential or commercial applications
ISPS coloured acrylic polymer splashbacks have the look of super clear glass splashbacks. ISPS polymer & acrylic sheets are DIY friendly, can be custom made to your size requirement, colour or as a custom printed splashback. ISPS innovative splashbacks are Australian made, packed and delivered anywhere Australia wide. Our Australian made ISPS Innovation splashbacks, benchtops and kitchens are manufactured and designed to be repurposed, remodelled, and recoloured if you feel like a change years down the track. This is an excellent initiative creating a healthier environment, reducing landfill.
What is GRIPTEK barrier backing
GripTek ™ is applied to the backs of IPA Acrylic and Bonéthane high heat polymer sheets ready to use.
GripTek ™ eliminates the unsightly wear of silicone and shadow marks peering through ISPS painted or printed sheets.
GripTek ™ prevents delaminating of paint coating, from expansion and contraction once mounted to the wall which can take a few years to eventuate. By then suppliers can shift blame to maintenance of the product leaving you short in warranty.
GripTek ™ assists with greater depth of colour and consistency.
GripTek ™ saves time and costs in wall preparation when installing sheets.
IPA Acrylic ™ has a 30 year UV warranty allowing the material to weather outdoors as well.
If applying IPA Acrylic to wet areas, it is mandatory to water proof your walls allow to cure to protect your wall and floor lining. IPA acrylic is 100% water proof but not a substitute for waterproofing your wall. Sheets can go straight over water proofing and tiles with only limited neutral cure colour coating to corners of the wall where sheets over lap or are butt joined, this prevents colour peering through reflective prism gaps that bounce corner light.
What do ISPS Innovations manufacture & supply Australia wide?
ISPS Innovations manufacture & supply Australian made innovative splashbacks & interiors. Our experience with major supply chains has helped us pave the way to pioneering solutions with no limits. Our name means Innovative Splashback Polymer systems through our Innovation.
ISPS pass all stops leading in innovation . Our range: Bonethane®, IPA Acrylic Splashbacks & CulourTek Creations to name a few uniquely stand far above the expectation of our clients for their elegant look, warranties, durability, endless colour options & recolour processes.
ISPS works together with industry professionals & renovators who acquire our commitment to their vision through our innovation to fit their space.
Please take the time to review our full product range. Ph 08 8381 8880 nationally till 9pm. Our products are nationally delivered and DIY friendly. If you require any help, we are totally committed to assisting you with you commercial or domestic project.
www.ispsinnovations.com.au

See our burn test Bonethane VS acrylic splashbacks on you tube its an eye opener https://youtu.be/icl9VoH0_Vs
ISPS will match any written quote on custom painted 6mm cut to size acrylic splashbacks & wall panel sheets & still provide GRIPTEK barrier backing.

Contactable 7 days a week till 9PM.

Operating hours have changed due to covid restrictions. All appointments are required to be booked in before arrival.

SPLASHBACKS IN ACRYLIC, PMMA, HIGH HEAT POLYMER SHEETS, GLASS.
ISPS Innovations create alternative & ultimate innovative splashbacks in Acrylic sheets, Bonethane high heat polymer wall panels, and the traditional toughened glass. ISPS specialise in splashback categories" available in any colour, ISPS EFX & digital printed splashbacks in acrylic and glass.
ISPS polymer splashbacks turn ordinary into extraordinary and our Australian Made range is delivered Australia wide.
IPA Acrylic Splashbacks & Bonethane high heat Polymer Splashbacks are a key interior decorative wall panel respected and specified by Designers, Architects, Builders and adored by DIY Renovators for its ease in function, installation and durability. ISPS supply direct to the public

WHAT ISPS Innovations do with splashbacks & how we create our colours.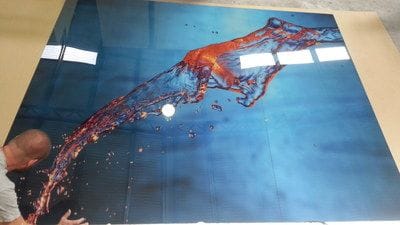 ISPS colour tone by eye so we will require a physical colour sample when blending to colour or shades. This applies in particular to fixed furnishings to prevent clashing.
Our Polymer Splashback range expresses the characteristic elegance & depth of glass in gloss or satin finish. With any colour and combination mix available, ISPS colour face technologies & expertise lead in innovation and utilised in our coloured and printed splashback range, custom coloured kitchens, resurfacing & toning.
ISPS Innovations service residential & commercial splashbacks glazing.
Our team are colour specialists with interior design & manufacture experience, joined with knowledge & understanding of climatic weathering for durable building material requirements.
ISPS undertake Designer & Architectural impressions to archetype followed by production & delivery of your custom Australian Made splashback, benchtop or doors Australia wide.
ISPS will deliver your vision through our Innovation to meet your project requirements.
ISPS Manufacture NEW KITCHENS/ LAUNDRY / CABINETRY
RESURFACING FOR KITCHENS & CABINETRY DOMESTIC OR COMMECIAL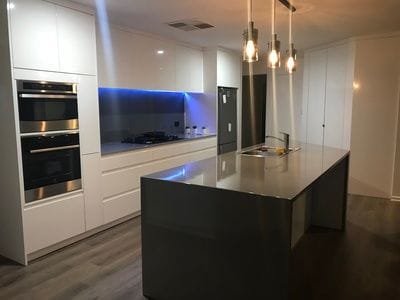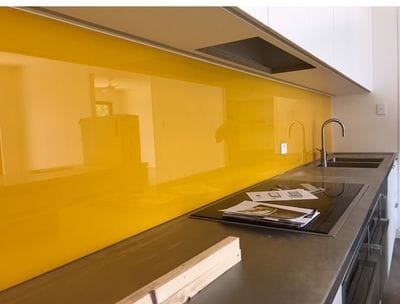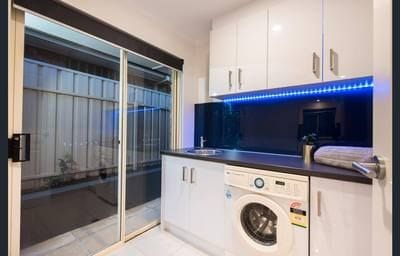 Resurfacing your kitchen, doors, benchtops? try ISPS resurfacing & CulourTek Creations!
Feature & Benefits of Bonethane Polymer Splashbacks. Inexpensive alternative to glass.
Our innovative splashback polymer range are like no other & offer a practice piece of splash with each order
Sustainability attributes; IPA Acrylic Locally made, Bonethane Product of Australia. Our Polymers are Recyclable into Bon
ethane10. Production waste is recyclable. Packaging condensed.
CUSTOM COLOURED & DESIGNED BENCHTOPS & DOORS BY ISPS INNOVATIONS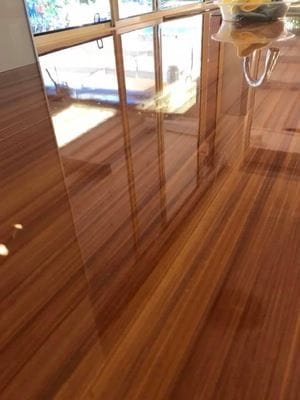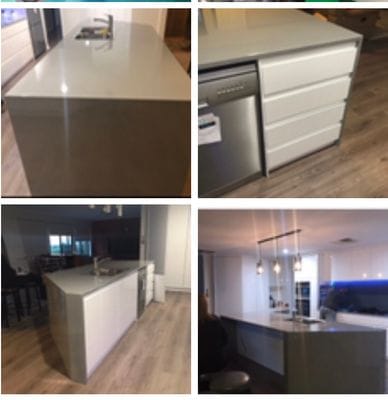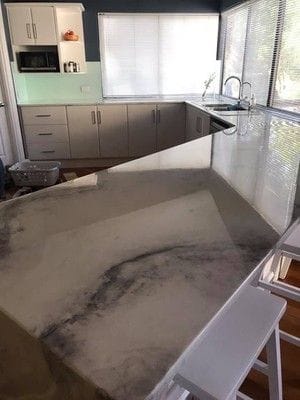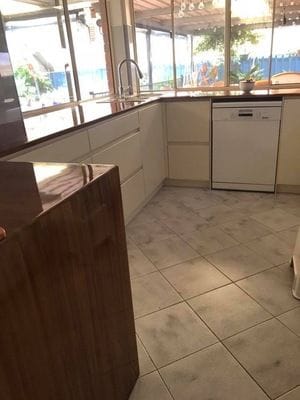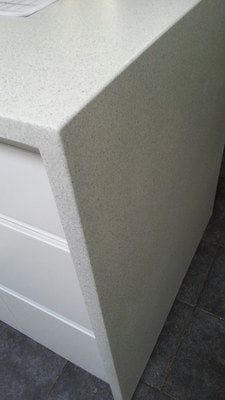 ISPS manufacture custom pattern benchtops and doors in any colour, colour combination and gloss level.
ISPS replicate, stone timber, marble & ISPS EFX for feature benchtops & doors in a high end hand made finish. Finishes include satin, texture or high gloss elegant finish.
ISPS Masters in DIY splashbacks, custom CulourTek benchtops, doors....
ISPS Innovations focus on the application & finish of: Kitchen & Bathroom Splashbacks. Many Categories MSDS
Acrylic Splashbacks and Marker Board Wall Panels
Custom kitchens & joinery, polyurethane doors & panels
CulourTek bench-tops(no joins), any colour & ISPS EFX
Finishes in: Veneer, French Provincial, Polyurethane & Timber.
Custom Cafe table tops with CulourTek application.
ISPS repair, restore or create let us resurface your existing interior.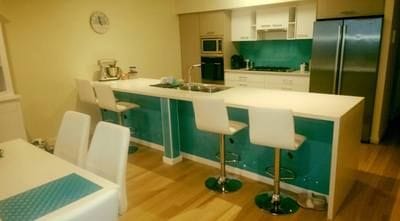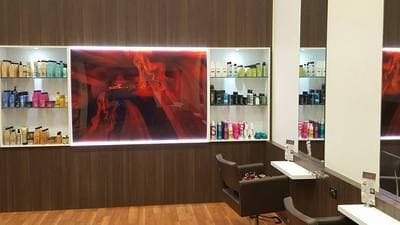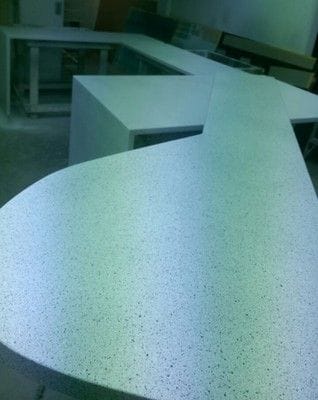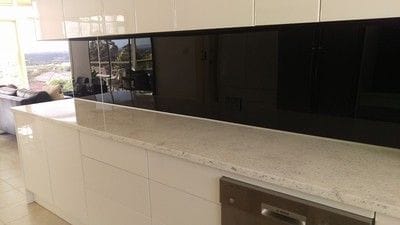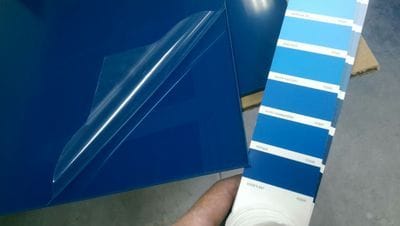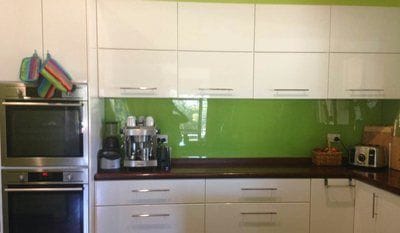 Note: Custom Bonethane Splashbacks, IPA Acrylic Splashbacks orders & offers are no longer available through Bunnings warehouse stores, our range can be purchased direct through ISPS ONLINE .
A family owned business that understands the importance of service, quality and reliability.
.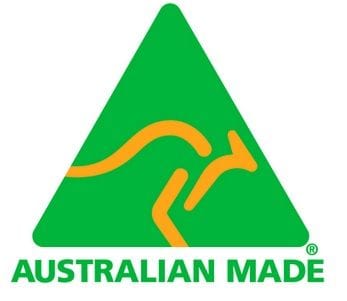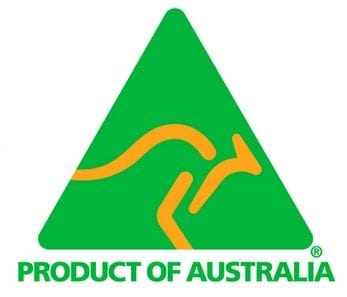 .
Testimonials

Read what our Happy Customers have to say......

Read More...

Feature Product

Bonethane - The look of glass with the added control over crafting innovative shape....

Read More...

Our Videos

Check out our ISPS Innovations videos.

View All...