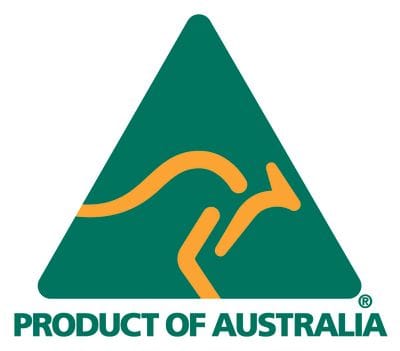 Bonethane High Heat Polymer Splashbacks
High Heat Polymer Splashbacks used in Kitchens, Laboratories for domestic and commercial projects.

Luxury Bathroom Wall Panelling

Any Colour, ISPS EFX or as a DigitaArt Printed Splashback.

We have it all, your one stop domain to all your custom coloured and designed coloured polymer splashbacks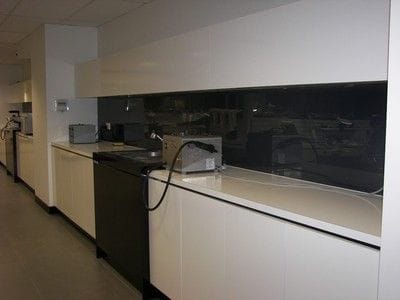 Why ISPS Innovations created Bonethane a higher heat polymer splashback for induction and ceramic cooktops.
When we sat down and deliberated all these years ago, ISPS Innovations focussed on the limitations that we were sometimes plagued with using glass, acrylic or tiles as a splashback alternative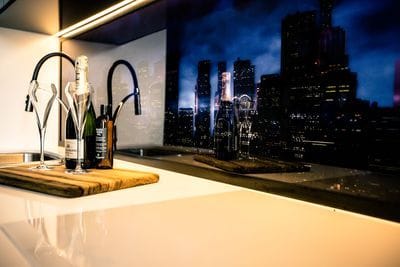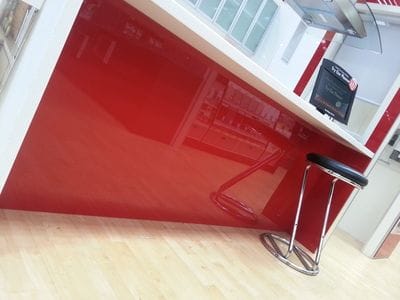 ISPS Innovations put pen to paper and listed what we wanted in a splashback option.
We know we wanted a DIY friendly building graded high heat absorption thermal plastic splashback that was DIY friendly and we sat down with industry polymer experts and created Bonethane Premium High Heat Polymer Splashbacks.
Colour Matching and colour toning Bonethane Polymer Splashbacks
Colour was another key interior challenge. Because of so many battles with custom colours on interior substrates, ISPS decided to go one better and offer the service of colour toning by eye to reduce the headaches of buying out of the paint pot colours as once colour was applied to a substrate the disappointment of colour changes and variation as a result of light source or non preparation to substrates, which in effect changes the colour.
ISPS like to assist with critical colour toning processes and require primary colour samples to achieve effective colour toning and blending.
So send us an apple, a door a pencil or any colour you like as long as it is a physical sample and we will do our best to match, blend and tone.

Bonethane Splashbacks Designed for induction, ceramic cooktops & free standing gas cooktops with metal insulator to the rear of the hot plate.
As we all know Acrylic Splashbacks when on fire is highly flammable and should not be placed behind any cooktop, Bonethane Premium is designed to self extinguish when ignition source is removed. Please view our short clip Bonethane Splashbacks VS Acrylic Splashback candle burn test and see why Bonethane is the right choice for your polymer kitchen splashback.
Other areas we focussed on and improved were colour depth and the delaminating of coating off the back of sheets. Perfecting the Premium sheet range we offer our clients today.
What is Bonethane
Bonethane Premium is a high heat polymer 120°C & coating formulae crafted & customised modelling strength together with flexibility, durability & endless colour options. Bonethane is available as a printed splashback as well.
Available in satin velvet finish & high gloss. A higher heat distribution than Acrylic substrate polymers. The look of glass with the added control over crafting innovative shapes, angles & leading edge designs to finish any domestic or commercial project, with out splitting or cracking, leaving you a DIY Master!
Bonethane should not be compared to Acrylic Splashbacks in the market place. View Bonethane Splashback Blow Torch Test VS Acrylic Splashbacks YouTube clip.
Bonethane is a breeze to clean, warm soapy water with a soft sponge or cameo, rinse residue, wipe downwards with a damp cameo- cloth (not dry cloth), Bonethane air dries & shines.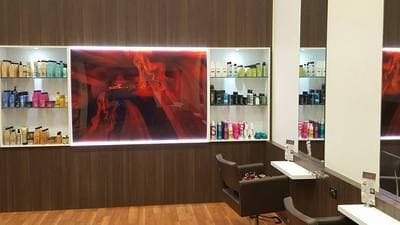 Why ISPS Innovations created Bonethane High heat polymer Splashbacks.
POINTS TO CONSIDER Bonethane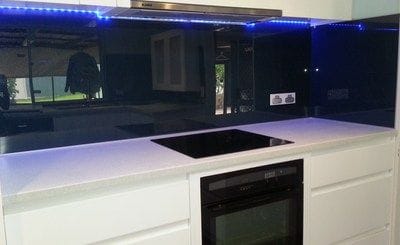 Bonethane is NOT ACRYLIC
Bonethane has a higher heat distribution than acrylic splashbacks 120° C
Bonethane will not split or crack when cutting.
Bonethane can be planed
Bonethane is great for H classification sites that have heavy underground movement.
Bonethane has exceptional burning properties.
Bonethane available in any colour, EFX & print.
Bonethane is easily repairable
Bonethane can be easily shaped on site.
Bonethane air dries & shines when washed & rinsed.
Bonethane is 5mm thickness
Bonethane can be coordinated to suit the decor in your home or commercial fit out.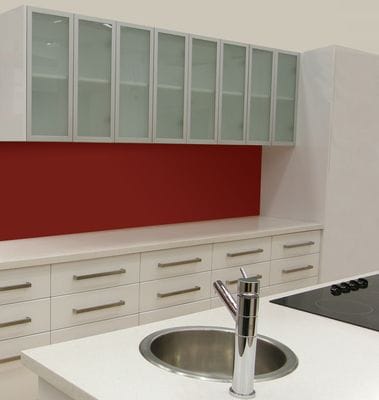 Bonethane is UV treated & great for out doors.
Bonethane is available cut to size and certain shapes.
Accessories like trim in any colour & custom filler Efx also available
Bonethane has Griptek barrier backing.
ISPS Innovations with our brands Bonethane & IPA Acrylic Splashback range serviced successfully in the Bunnings chain from 2007 and we now nationally supply Australia wide direct to the public providing the affordable luxury splashback alternative options (including glass).
ISPS Innovations stand for credibility and long working history.
Bonethane is great for laminating to doors or upstands
Bonethane comes a 7 year warranty (conditions apply)
Bonethane can be digitally printed on.
ISPS Innovations colour match by eye to physical colour sample.
When mounting and applying silicone to Bonethane or IPA polymer substrates to the wall for good adhesion it is advised to mount sheets to gyprock surface or laminate to cement sheeting. Bricks and concrete are not suitable. So it is important to line your wall if brick or concrete is exposed.
Bonethane is available in many colours, shades or produce as a printed splashback with your choice of hi resolution image.
Bonethane has been successfully installed nationally all over Australia for many years.
Our brands have stood the test & continue to get better! ISPS innovative splashbacks create function and ease to the end user.
Our Innovative Splashback Wall Panels come with Griptek Technology on the back of our sheets since 2013 & formulated & tested since 1998 saving further time & money on costly site preparation processes that can take days.
ISPS Innovations SERVICE:, Architects, Interior Designers, Trade, Hardware industry & DIY renovators, providing one on one service & custom coloured interior design advice.
Note competitors will constantly change or rename their brands, limiting their warranties while ISPS keep adding to the the advanced abilities of our brands & grades adding velocity & strength behind our ever advancing product lines providing you with unprecedented assistance 7 days a week till 9pm nationally for your convenience & immediate attention, as some DIYers require that support after hours.
Bonethane Splashbacks and IPA Acrylic splashbacks are now nationally distributed through ISPS Innovations direct.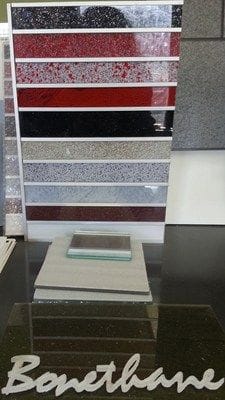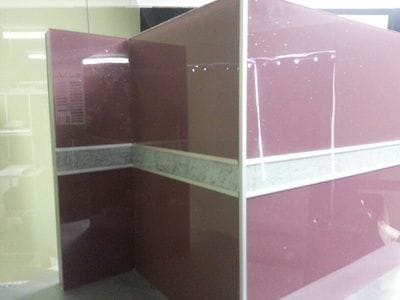 Filler EFX are available in any colour custom designed to suit your splashback request!
EFX can also be used as a wall panel
TIP
When colour matching please ensure the physical primary colour sample is provided for best results.
All Prices include GST and at request delivery to metro states. All skids require a fork lift or a tailgate can be requested at an additional charge. If you are not available at the time of delivery, goods can be collected from a depo in your state making it easier for you to collect. We ask that goods delivered to a depo are picked up as soon as you are notified as goods are not covered by insurance for storage in the collecting DEPO. Person 18 years + should inspect and sign for goods. Note our Bunnings Splashback range which was Bonethane and IPA Acrylic Splashback range are now available direct through ISPS Innovations.