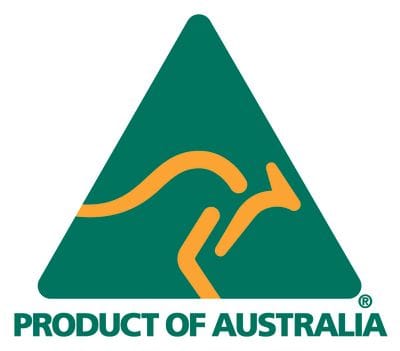 Bonethane Polymer Splashbacks & Toughened Glass Splashbacks.
Bonethane Splashbacks
Bonethane Polymer Splashbacks are used in kitchens, bathrooms, laundries, laboratories for domestic and commercial projects and a great alternative to glass.
Our total range of DIY polymer acrylic splashbacks & glass splashbacks are delivered Australia wide. ISPS Innovations are proudly Australian Made.
ISPS glass, polymer Bonethane wall panels & IPA acrylic splashbacks are available in any Dulux colour or as a printed splashback.
Bonethane ® has a continuous service temperature of 110°C behind induction & ceramic cooktops.
Clearance between a gas cooking appliance & a combustible surface must be in accordance with the appliance manufacturers specifications. Bonethane is not suitable directly behind gas cooktop.
IPA Acrylic Splashbacks have a continuous service temp of 88°C.
Bonethane will self extinguish when ignition source is removed.
Bonethane and IPA Acrylic are two different substrates. Bonethane being the higher heat polymer splashback.
Bonethane can be used behind free-standing cooktops with raised fixed metal shield to the rear of cooktop. Refer to your cooktop manufacturers specifications and follow Australian standards.
Bonethane is not suitable for exposed gas burners, air fryers, BBQs, or where heat is greater than 110°C.
Increased heat requires minimum of 200 mm clearance to the rear & or above the cooktop/appliance. Stainless steel or glass inserts can rest behind cooktop where heat exceeds 110 ° C - Bonethane can rest above the inserts or to the side of insert depending on the style you choose. Do no place stainless steel over the face of polymer splashbacks.
Bonethane® stands out as an excellent choice for metal and glass replacement for service temperatures that do not exceed 110°C providing adequate distance is maintained.
Bonethane & IPA Acrylic are not suitable to rest behind BBQs, open gas burners or air fryers.
For extreme heat, refer to cooktop or appliance specifications you purchased for more information and follow Australian standards.
For Bonethane splashbacks, stainless steel or glass inserts can rest behind cooktop for added protection where heat exceeds 110 ° C & Bonethane can sit above the inserts.
Pots must sit in the frame of the cooktop and not sit over edge or rear of the cooktop pressing up against splashback. If you had a laminated, stone or timber benchtop you would not place your cook pot, frying pan or air fryer with out protecting the substrate.
Do not butt up gas cook tops with exposed flame or Air fryers, to Bonethane, IPA Acrylic or toughened glass.
Custom toughened star-fire glass by ISPS Innovations
ISPS toughened glass is available in 6mm. ISPS provides painted and printed glass splashback options for your domestic or commercial projects, simply choose the option that is suitable for you.
ISPS toughened glass meets with AS/NZS5601.1 gas installation (general installations)
Clearance between a gas cooking appliance & a combustible surface must be in accordance with the appliance manufacturers specifications.
ISPS provide toughened glass cut to size and shape and deliver nationally Australia wide.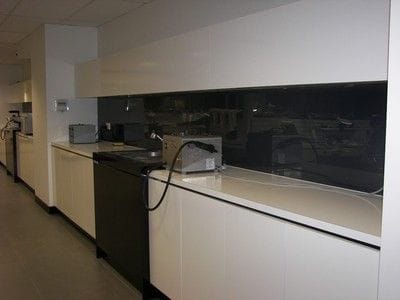 Bonethane polymer splashbacks for induction and ceramic cooktops.
When we sat down and deliberated all these years ago, ISPS Innovations focussed on the limitations that we were sometimes plagued with using glass, acrylic or tiles as a splashback alternative.
Bonethane Splashbacks are suitable for induction, ceramic cooktops & free standing cooktops where raised metal insulator rests fixed to the rear of the cooktop and resting off the wall. This should sit the width of the cooktop and 200 mm high.
Note a minimum 60 mm space is required for air flow off the wall with free standing cooktops. Do not butt cooktops or naked flame against Bonethane splashbacks.
DO NOT
Do not butt up cooktops to toughened painted & printed glass splashbacks and leave flame or cooking pots pressed up against glass as you run the risk of damaging the integrity of the colour, or print.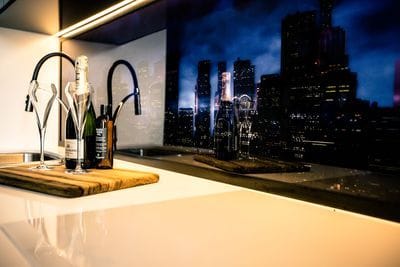 Colour Matching and colour toning Bonethane Polymer Splashbacks & Glass Splashbacks.
Colour is a key interior challenge. With so many battles with custom colours on interior substrates, ISPS has gone one better and offer the service of colour toning. We can provide a custom colour for your review after your order is placed. This will add to the ETA.
ISPS like to assist with critical colour toning processes and require primary colour samples to achieve effective colour toning and blending. This is because the colour is not applied to the front, it is applied to the rear of the sheet & as the colour works through the layers to stop at the face of the sheet it changes colour and continues to change colour reflective of light as it peers through the 5 or 6 mm substrate.
So send us an apple, a door a pencil or any colour you like as long as it is a physical sample and we will do our best to match, blend and tone.

Glass and what heat it can cope with.
Whilst glass can cope with the heat, the paint or print to the rear of glass and polymer can only deal with a1/4 of the heat distribution of glass as it is applied to the rear of the substrate.
As we all know Acrylic Splashbacks when on fire are highly flammable & spread of flame can arise is seconds. Bonethane Splashbacks self extinguish when ignition source is removed. Please view our short clip Bonethane Splashbacks VS Acrylic Splashback candle burn test and see why Bonethane is the right choice for your polymer kitchen splashback for induction and ceramic cooktops.
Bonethane & IPA Acrylic is not suitable for behind BBQ's, we can provide toughened glass for the length and designated height of the area, that said consideration is required for the colour or print applied to glass as the feature sits to the rear of the glass & the amount of heat expelled from the rear of the area will need to be considered so the image or colour is not effected when choosing glass. You will need to check the appliance manufacturers recommendation. ISPS make no guarantee that the colour of printed & painted ISPS splashbacks will not discolour as we have no control over the environment it will finally rest in.
.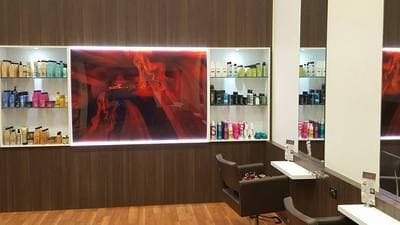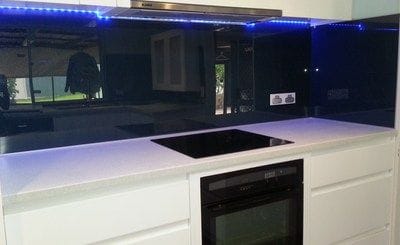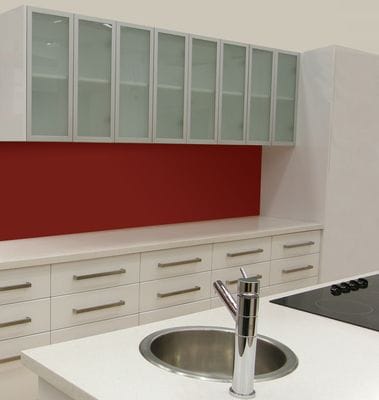 ISPS Innovations SERVICE:, Architects, Interior Designers, Trade, Hardware industry & DIY renovators, providing one on one service & custom coloured interior design advice
All Prices include GST and at request delivery to metro states. All skids require a fork lift or a tailgate can be requested at an additional charge. If you are not available at the time of delivery, goods can be collected from a depo in your state making it easier for you to collect. We ask that goods delivered to a depo are picked up as soon as you are notified as goods are not covered by insurance for storage in the collecting DEPO. Person 18 years + should inspect and sign for goods. Note our Bunnings Splashback range which was Bonethane and IPA Acrylic Splashback range are now available direct through ISPS Innovations.