Bonethane Polymer Splashbacks - ISPS Innovations
Splashbacks & Wall Panelling, Painted & Printed Splashback.
Bonethane Polymer Splashback .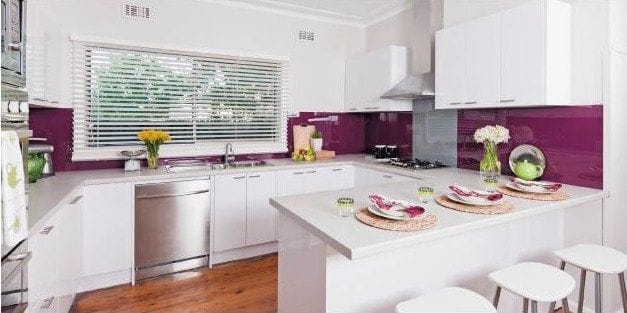 Bonethane a higher heat distribution than Acrylic substrate polymers. The look of glass with the added control over crafting innovative shapes, angles & leading edge designs to finish any domestic or commercial project
Bonethane does not split or crack, leaving you a DIY Master!
Thank you for choosing ISPS Innovations.
Bonethane ® has a continuous service temperature of 110°C behind induction & ceramic cooktops.
Can be used behind free-standing cooktops with raised fixed metal shield to the rear of cooktop. Refer to your cooktop manufacturers specifications and follow Australian standards.
Not suitable for exposed gas burners, air fryers, BBQs, or where heat is greater than 110°C.
Increased heat requires minimum of 200 mm clearance to the rear & or above the cooktop/appliance. Stainless steel or glass inserts can rest behind cooktop where heat exceeds 110 ° C - Bonethane can rest above the inserts or to the side of insert depending on the style you choose. Follow Australian standards.
ISPS colour match by eye so we will require a physical colour sample when matching to colour or shades. This applies in particular to fixed furnishings to prevent clashing. This is important to our colour process.
Bonethane is a breeze to clean, warm soapy water with a soft sponge or cameo, rinse residue, wipe downwards with a damp towelling cloth (not a dry cloth), Bonethane Premium air dries & shines.
A dry cloth causes resting particles to slide with friction across the surface, a wet cloth creates lubrication allowing the polymer to naturally dry and shine.
POINTS TO CONSIDER Bonethane
Bonethane a higher heat polymer splashback designed for outdoors used behind induction and ceramic cooktops NOT SUITABLE FOR BEHIND GAS BURNERS (where flame is not protected or extreme heat) OR BBQs or heat greater than 110°C . ISPS will provide a practice piece with your order of 1.85m2. Heat Shield can be provided for areas on request.
Higher heat distribution than acrylic.
Bonethane will not split or crack when cutting.
Bonethane can be planned
Bonethane is great for H classification sites that have heavy underground movement.
Bonethane has exceptional burning properties.
Bonethane available in any colour, EFX & print.
Bonethane is easily repairable
Bonethane can be easily shaped on site.
Bonethane air dries & shines when washed & rinsed.
Bonethane is 5mm thickness
.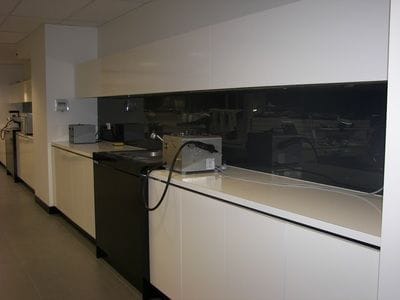 Bonethane can be coordinated to suit the decor in your home or commercial fit out
Bonethane is great for outdoors
Available cut to size & shape
Accessories like trim in any colour & custom filler EFX also available
Bonethane has GRIPTEK barrier backing
Bonethane comes a 7year warranty against ordinary conditions.
NOTE: When applying silicone to Bonethane or IPA polymer substrates to the wall for good adhesion it is advised to mount sheets to gyprock surface or laminate to fibre cement sheeting. Bricks and concrete are not suitable. So it is important to line your wall if brick or concrete is exposed
Please see our project at The Dental Solution Australia in Victoria second image to the right.
Bonethane Premium comes in any colour & shade & now you have the choice of any print with any colour backing applied to our high grade polymer sheeting giving you unlimited choice & optical transition showcasing shade depth & even contrast of your colour choice. Where else can you get this kind of service & custom sizing. With your choice of print simply provide a high resolution digital image of your design & the colour you wish.
ISPS can colour tone to any physical colour sample. We do not copy colour formula codes, our process is to colour match by eye. We ask that for critical colour matching processes that the primary physical colour sample is presented for matching as variations vs will occur.
ISPS can colour match to any physical colour sample. We do not copy colour formula codes, our process is to colour match by eye. We ask the primary physical colour sample is presented for matching as variations will occur on a guess or assumption.
Bonethane Splashbacks have been successfully installed nationally all over Australia for many years. Our brands have stood the test & continue to get better &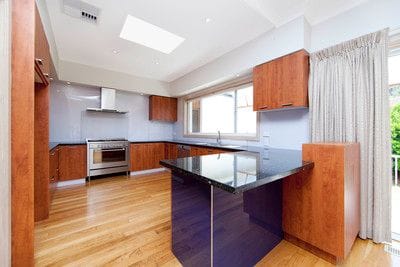 more innovative. Our Innovative Splashbacks & Wall Panels now come with GRIPTEK Technology on the back of our sheets since 2013 & formulated & tested since 2006 saving further time & money on costly preparation processes on site that can take days.
| | |
| --- | --- |
| | Bonethane Vs Acrylic substrates |
All available in any colour cut to size & shape making your application too easy. ISPS Innovations lead the way in making you THE DIY MASTER
Always follow Australian standards when installing.