Bathroom Splashbacks in Acrylic, Bonethane or Glass, High Gloss Finish.
IPA Acrylic Splashbacks carry The Australian made logo. ISPS will beat any written quote on custom 6mm cut to size Acrylic Splashbacks & Wall Panels.
IPA Acrylic Splashbacks with GRIPTEK Barrier Backing
Supplying custom coloured Acrylic Bathroom Splashback & Wall Panels to Melbourne and Victoria, Adelaide and South Australia, Sydney and NSW, Brisbane and Qld, Northern Territory, Darwin and Alice Springs, Perth and Western Australia, Tasmania and Hobart, ACT Canberra. Acrylic Kitchen and Bathroom Splashbacks supplied nation wide & service like no other.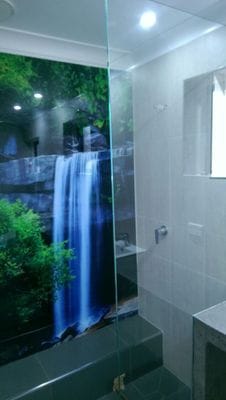 Perspex, PLEXIGLAS, IPA Acrylic Shower splashbacks & Acrylic Sheeting can be purchased through ISPS Innovations.
Get what you need from one place, Splashbacks, Vanities, Cabinets custom made to fit your space.
Colourback Acrylic Sheeting the sentiment of glass with out the cost
ISPS colour tone by eye so we will require a physical colour sample when toning to colour or shade
ISPS Innovations also custom print on our splashbacks and can be used in bathrooms, showers, kitchens and commercial practices, we apply GRIPTEK barrier backing to painted splashbacks and printed splashbacks
Do you have a small or large domestic or commercial bathroom to work with and space is imperative?
ISPS are first to provide a practice piece of splash with every order in Bonethane or IPA Acrylic if you are a DIYer or provide this to your trades person who will install your bathroom splashback.
Innovate your space with the lustra of colour choices, not what your stuck with.
IPA & Bonethane polymer Bathroom splashback panels are a high grade material which is the fashioned alternative to glass.
Take some time to go through our website. ISPS will discount on bulk buys and nationally delivered to your state.
Can't find what you are looking for? call ISPS and we will send a link directly to your phone or email.
ISPS Deliver our Acrylic Splashbacks, Acrylic Sheets, Bonethane Sheeting range, benchtops and joinery to Sydney, Brisbane, Melbourne, Adelaide, Perth, Tasmania, Darwin and all country Areas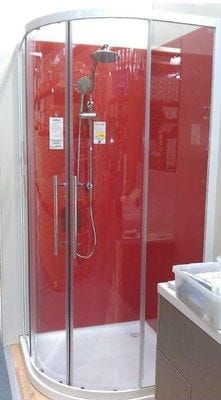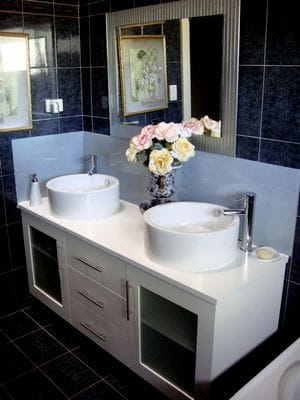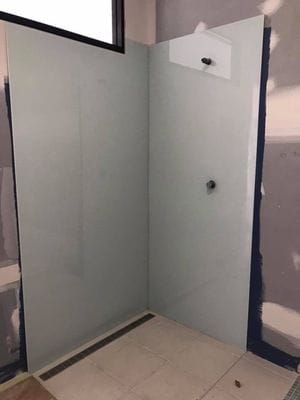 Choose a colour & our IPA Acrylic Shower Splashbacks can be colour toned to you colour preference.