Acrylic Splashbacks & Bonethane By ISPS Innovations
Posted on 19 July 2016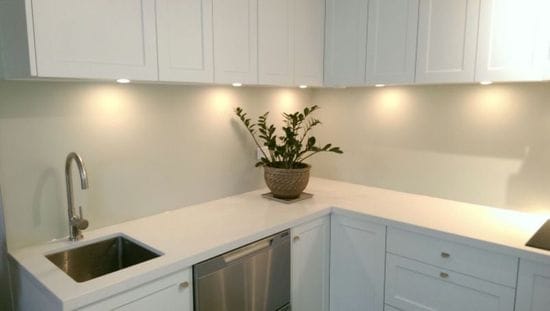 IPA Acrylic Splashbacks & Bonethane® High Heat Polymer Wall Panels
With ISPS Innovations you create your dream colour, shade or print with your custom wall panel to suit your decor & project.
ISPS Innovations Innovative Colourback Polymer Panels are the key solution for architects,designers & DIY Devotee's who acquire excellence in critical colour matching for;
high gloss or satin finish acrylic splashbacks and high heat polymer wall panels
colour depth contrast
combination colour
seamless and coordinated finishes
printed wall panels/optional GripTEK backing (harden shell rid vinyl wrap process creates colour consistency, no silicone bleeding)
simple application methods
quality checks
IPA Acrylic & Bonethane® carry the Australia Made logo and are Australian Standard compliant.
Our total range can be mixed, matched & coordinated with other custom coloured building material saving time and money see CulourTEK Creations new and resurfacing , benchtops & joinery by ISPS Innovations.
When considering joins in walls where sections are over 3metres with our polymer range, ISPS Innovations have a solution creating a seamless, coordinated finish that meets budget is affordable and creates an instant impression of luxury splashbacks with a continuos finish that is elegant and uniquely blended.
ISPS Innovations provide distinctive colour face technology, unique printing solutions that do not fade, blister, bubble or bleed with our polymer architectural wall panel and splashback range.
www.ispsinnovations.com.au
Elevating chic and workable building products with luxury acrylic splashbacks and high heat polymer wall panels that service: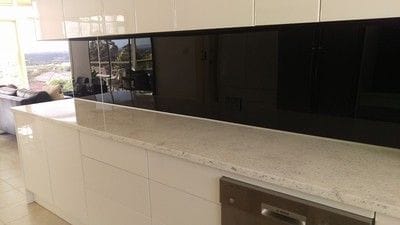 showers
kitchen
bathrooms
laundries
white boards
projector screen
apartments/ hotel developments
medical facilities
commercial projects with visually rewarding results, the options, endless.
Our colour-back polymers are utilised in wet areas, indoors and out. ISPS Innovations have factored into the equation heat, cold and foremost climatic weathering to provide superior robust performing gloss or satin finish coloured panels in any colour, combination colour, digital print in your choice of IPA Acrylic or Bonethane High Heat Polymer sheeting (self extinguishing) both with GRIPTEK backing.
Our team are colour & coating specialists with interior & exterior experience, joined with knowledge & understanding of climatic weathering for durable building material requirements. ISPS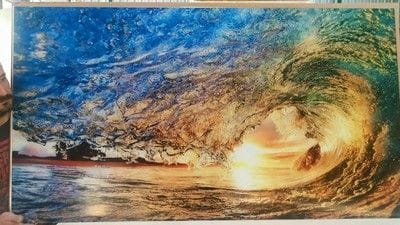 Innovations Innovative Interiors and Exteriors undertake Designer and Architectural impressions to archetype followed by production. ISPS will deliver your vision through our innovations to meet your exact project requirements.

BENEFITS of GRIPTEK
provides many benefits standard spray painted finishes can not achieve.
locks in consistent colour, colour fading
adds grip to the wall face
stops peeling and flaking of the colour on the back of spray painted sheets
allows easy removal of the sheet from the wall face without breaking, peeling and delamination
stops silicone bleeding that arises 3 to 9 months into the life of you installation
can be cut face up or face down, no chipping of colourback coating application.
eliminates coating the wall a neutral colour, saving time and money on additional material charges.
GRIPTEK can be applied to PLEXIGLAS® HI GLOSS fused Acrylic sheeting.
ISPS Innovations colourback acrylic & polymer sheeting are workable and priced well leaving the outlay and difficulty of tiles or glass in another basket. Rid your self of grout and mould build up.
IPA Acrylic & Bonethane® Premium are the accepted glass substitute for commercial & much loved domestic DIY applications which has become the acknowledged glass alternative for large and small developments.

IPA Acrylic and Bonethane® Premium sheeting have been quality tested since 1998, providing elevated excellence in colour face technology and printed splashbacks that carry the Australia Made logo. Our Innovative and decorative technologies are ideal for domestic or commercial applications which have become over the years the proven quality and accepted colourback glass choice for architectural, designer developments and function.
Cleaning Bonethane® and IPA Acrylic is a breeze!
simply apply warm soapy water with soft sponge in circular motion
rinse residue
apply clean warm damp towelling cloth or non abrasive cameo in downward motion walk away, Bonethane® and IPA Acrylic air dry and shine, no dry polishing required.
TIPS to choosing your Acrylic and Polymer Splashback & Wall Panel

Bonethane burn Test: Bonethane ® VS Acrylic

Sustainability attributes; IPA Acrylic Locally made, Bonethane® Product of Australia. Our Polymers are Recyclable into Bonethane10, which produces no emissions and mixed into a water based system without heating. Production waste is recyclable. Packaging condensed. See our CulourTEK creations for joinery, new and resurfacing. Benchtops
©copyright ISPS Innovations
Written By Theresa Leonardos Operations Manager/ Designer ISPS Innovations
ISPS Innovations are a national supplier of custom made Acrylic and High heat Polymer Bonethane Sheeting.
Servicing Melbourne, Sydney, Adelaide, Brisbane, Perth, ACT, Darwin, Cairns Tasmania and Country areas.
PH 08 8381 8880 National Delivery
Tags:
Architects Interior Designers ISPS Innovations
DIY Bathroom Splashbacks and Wall Panels by ISPS Innovations
Critical Colour Matching Durable Surfaces ISPS Innovations
DIY Acrylic Splashbacks IPA Acrylic Splashbacks, Bonethane Premium Splashbacks & Wall Panels, Colour
Bunnings Splashbacks
Real Estate Agents
Builders
Building Materials
Custom Kitchen Builders Adelaide locally owned nationally supplied by ISPS Innovations
Acrylic Splashbacks for Kitchens,Bathrooms, Laundries
Innovative Splashbacks & Polymer Systems By ISPS Innovations
Office Supplies, Tablet Stands - By ISPS Innovations
Tips to choosing your DIY Acrylic Splashback by ISPS Innovations
Acid etched glass toughened
Waste, Recycle,Reduce Landfill,Energy Recovery
Brick painting, Brick and Stone refresh
Australian Standard Building Materials
Interior Desinger, Architects,Pantone colours
Acrylic Splashbacks
Bonethane Premium
ISPS Innovations
Splashbacks
Kitchen & Joinery Custom & Installed
ColourTek Benchtops, Wall Panels and Partitions
Cut to size Acrylic Splashbacks and custom joinery, kitchens, benchtops