Australian Standard compliant and custom made building materials by ISPS Innovations
Posted on 5 March 2016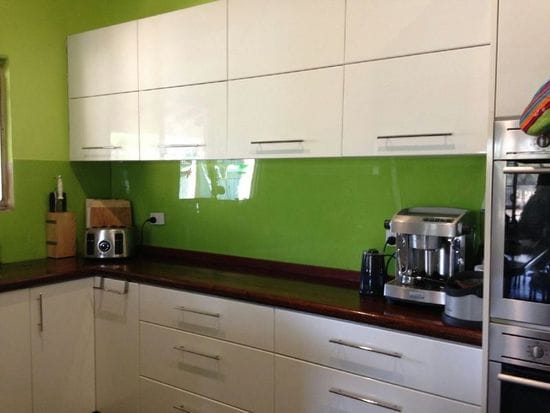 Australian Standard compliant building materials by ISPS Innovations
ISPS Innovations number #1 in acrylic splashbacks, engineered Bonethane polymer sheeting, Printed Splashbacks & custom joinery using CulourTek creations process.
ISPS Innovations manufacture and supply customisation.
Our total innovative splashback polymer wall panel & CulourTek Creations range has been quality tested since 1998 .
Australian Made, our service covers the following areas and regions SA, NSW, VIC, TAS,QLD,NT, WA in any colour, ISPS EFX and Digital Print feature walls for both indoors and outdoors.
Luxury is not defined by cheap imitations.
Contemptible and dangerous imports can cost money but at ISPS Innovations we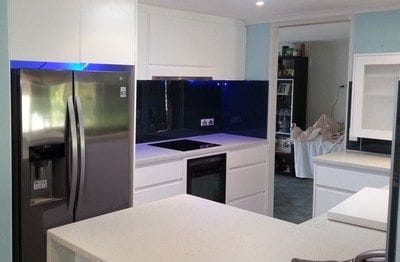 create Australian made custom building materials that are quality tested and Australian standard compliant making your experience... an affordable luxury that delivers customisation.
A family business our total range is used by Architects and Designers all over Australia and friendly to use by DIY devotees.
ISPS Innovations were a trusted supplier of quality products to the Bunnings chain nationally and with the amalgamation of our custom innovative interiors and exteriors ISPS now bring our total range direct to the nation & delivered to you.
ISPS Innovations
have 30 years accumulative history providing quality building materials. ISPS Innovations care for the environment, we recycle our own polymers into a water based system creating new building materials and using a third of the energy current recycle processes endure . #IDEASBOOM !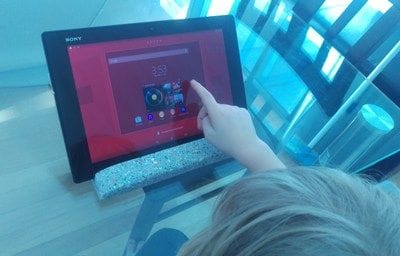 Our Splashbacks and CulourTEK creations range are certified by The Australian Made campaign.
When choosing the right splashback for your chosen project you must take the following points into consideration.
Primarily: Heat Source, flammability, spread of flame (example, you would not put Acrylic in a kitchen near a direct heat source like a GAS FLAME or an area of ignition. Be aware of a term bait and switch.
In this image to the Right Bonethane is 5 th in the line up red sample
and goes head to head with Acrylic products sold as
a splashback and wall panel for DIY enthusiasts.
Note:
flame velocity of Acrylic when ignition is removed. Substrates 1, 5 & 7 are products sold by ISPS Innovations.
SEE VIDEO
What should also be considered in commercial or domestic applications for kitchens, bathrooms, laundries, feature walls, foyers, hospitals is where products are made, history of the company your purchasing from, warranties longevity, quality, cleaning, durability, installation, colour, value and how to get it to your establishment or home.
ISPS Innovations
have a splashback category to suit most applications and unlimited benchtop and partition wall panel colour range, supplied cut to size colour and shaped.
Our services
Bonethane Premium High Heat Polymer Splashback & Wall Panels
Acrylic Splashback IPA Acrylic Splashback
Digital Printed Splashbacks
CulourTek Creations New Kitchens & Resurfacing, creating , timber and stone finishes.
BrikTan, Brick and Stone Rejuvenation.
EFX and digital & print on our total range.
French Polishing, French Provincial, & Exquisite Hand Painted Finishes
Chemical Art - Interior & Exterior feature pieces
Spray painting service using CulourTEK technology
Digital Printed Polymer Splashbacks & interior and exterior designer printed wall panels
Repair, restore, create additions to existing decor
Resurfacing, Kitchens, Bathrooms, Laundries, Benchtops
Please note custom Bonethane Polymer Wall Panel Sheeting and IPA Acrylic Splashbacks are no longer available through Bunnings Hardware Chains. ISPS Innovations now proudly & nationally supply our total custom range all over Australia direct to you.
The Biggest Splashback,Wall Panel Sheeting categories.
Wall Panels and Benchtops at warehouse prices and delivered to you in any colour size, creative designs or shape!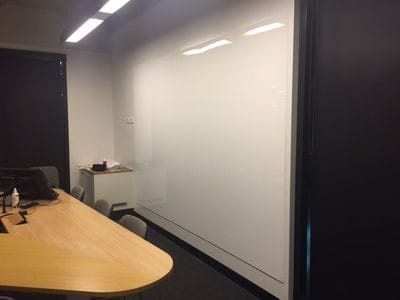 ISPS Innovations are experienced in any colour process and requests of individual made to order wall panels in PMMA Acrylic , Bonethane, Glass and Etched Glass and benchtops.
Our range is custom made to colour size and specification and also DIY friendly, making you the DIY Master!
www.ispsinnovations.com.au
NATIONAL SUPPLY AND DELIVERY ANYWHERE IN AUSTRALIA.
AUSTRALIAN MADE AND OWNED
www.australianmade.com.au
http://australianmade.com.au/licensees/isps-innovations/bonethane-splashbacks--wall-panels
ISPS take calls 7 days a week till 9pm nationally.
ISPS Innovations service the following regions:
Acrylic Splashback and Polymer Wall Panel Supplier - ISPS Innovations - Adelaide
South Australia, Adelaide 5000, Payneham, Glenelg, Seaton, Mitcham, Marion, Clarendon, Lobethal, Mt Barker,Port Adelaide,Willunga, Noarlunga Centre, Hackam, Gawler, Lewiston, Birwood, Christies Beach, Hallett Cove, Handorf, Murray Bridge, Salisbury, Elizabeth,West Lakes, Fullarton, Goodwood, Mitcham, Brighton, Hove. ISPS Innovations
Acrylic Splashback and Polymer Wall Panel Supplier - ISPS Innovations - Victoria
Melbourne Victoria, Melbourne 3000, Sunshine,Keilor, Coburg, Ivanhoe,Brighton, Mentone,Dandenong, Clayton, Belgrave, Ringwood, Box Hill, Lilydale Wonga Park, YaraGlen, HurstRidge, Broadmeadows,Thomastown, Craigieburn, Whittlesea,Sunbury, Diggers West, Melton, Bacchus Marsh, Geelong, Portarlington, Ocean Grove, Queenscliff, Clifton Springs, Torquay, Moriac, Meredith, Ballarat, Maryborough, Horsham, Ararat, Warnnambool, Hamilton, North Geelooong, Ballarat, Warnambool, Apollo Bay. ISPS Innovations
Acrylic Splashback and Polymer Wall Panel Supplier - ISPS Innovations - Sydney
NSW, Sydney 2000, Camperdown, Rosbury, Botany, Hurstville, Bankstown,Heathcote, Wallacia, Mt Druit, Bankstown, Fairfield, Parramatta, Auburn, Strathfield, Lewisham, Ryde, Epping, Gordon, North Sydney, Manley, Dee Why, Manley Heights, Castle Hill, Hornsby, Penrith, Londonderry,Kurrajong, Richmond, Mona Vale, Woy woy, Gosford, Wyong, Cooranbong, New Castle, Belmont, Maitland, Nelson Bay, Coopermook, Bonny Hills, Blue Mountain, Bella Vista, Windsor. ISPS Innovations
Acrylic Splashback and Polymer Wall Panel Supplier - ISPS Innovations- Queensland
Queensland 4000: Brisbane, Goldcoast, Brisbane, Sunshine coast, Townsville, Cairns, Port Douglas,Lismore, Byron Bay, Toowoomba, Sunshine Coast, Dalby, Sunshine Coast, Caboolture, Maryborough, Fraser Island, Hervey Bay, Bargara, Gladstone,Rockhampton, Marlborough, Clairview, Mackay,Proserpine, Airlie Beach, Innisfail. ISPS Innovations
Acrylic Splashback and Polymer Wall Panel Supplier - ISPS Innovations - Western Australia
Western Australia 6000, Perth, Madura, Esperance, Albany, Margaret River, Busseton, Bunbury, Mandurah,Canavan, Geraldton, Wiluna, Hyden,Kalgoorlie, Newman, Coral
Bay, Port Hedland, Border Villiage. ISPS Innovations
Acrylic Splashback and Polymer Wall Panel Supplier - ISPS Innovations - Tasmania
Tasmania: Strahan, Launceston, Devonport, Burnie, Port Arthur, Hobart,
Acrylic Splashback and Polymer Wall Panel Supplier - ISPS Innovations - Northern Territory
Northern Territory 0800: Katherine, Darwin, Alice Springs.ISPS Innovations.
Tags:
Architects Interior Designers ISPS Innovations
DIY Bathroom Splashbacks and Wall Panels by ISPS Innovations
DIY Acrylic Splashbacks IPA Acrylic Splashbacks, Bonethane Premium Splashbacks & Wall Panels, Colour
Bunnings Splashbacks
Real Estate Agents
Builders
Building Materials
Custom Kitchen Builders Adelaide locally owned nationally supplied by ISPS Innovations
Acrylic Splashbacks for Kitchens,Bathrooms, Laundries
Innovative Splashbacks & Polymer Systems By ISPS Innovations
Office Supplies, Tablet Stands - By ISPS Innovations
Tips to choosing your DIY Acrylic Splashback by ISPS Innovations
Acid etched glass toughened
Waste, Recycle,Reduce Landfill,Energy Recovery
Brick painting, Brick and Stone refresh
Australian Standard Building Materials
Interior Desinger, Architects,Pantone colours
Acrylic Splashbacks
Bonethane Premium
ISPS Innovations
Splashbacks
Kitchen & Joinery Custom & Installed
ColourTek Benchtops, Wall Panels and Partitions
Cut to size Acrylic Splashbacks and custom joinery, kitchens, benchtops