Critical Colour Match, Durable Surfaces, Any Finish - ISPS
Posted on 13 July 2016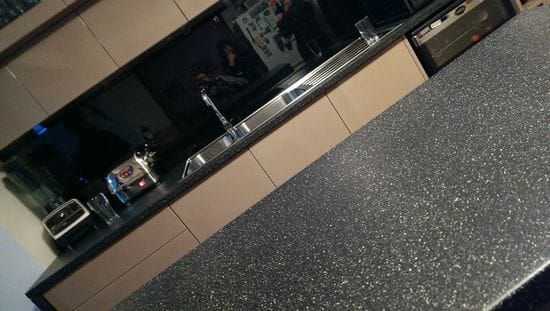 CulourTek Creations - New & Resurfacing for Joinery, Kitchens, Benchtops & More!
Australian Made and Australian Standard Compliant Building Materials
ISPS are critical colour- technician specialists.
Kitchen
Benchtop
Doors
Joinery
We cover the following styles.
Timber look finish
Stone look finish
Marble look finish
Concrete look finish
Opal look finish
Available in Satin, Gloss, High Gloss and Textured Finish in any colour combination.
We are colour manipulation specialists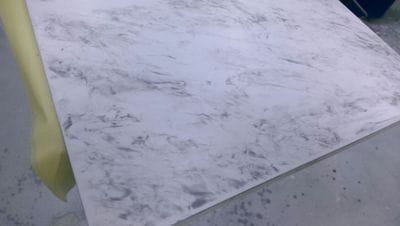 ISPS Innovations focus on the application & finish of:
Kitchen & Bathroom Colourback Polymer Splashbacks. Many Categories that are DIY friendly.
Custom kitchens & joinery CulourTek Creations
CulourTek bench-tops (no joins), any colour & ISPS EFX (read above).
Other Finishes: Veneer, French Provincial, Polyurethane & Timber (exceptional warranties) digitalArt Printed Splashbacks
PolySplash / Colour Face Wall Panels & Surfaces any colour & efx
Interior displays, interior art displays & signage, white boards, rear projector screens.
Brick rejuvenation
Custom Cafe & School table tops with CulourTek application (anti scratch with re-colour process for refits)
ISPS repair, restore or create let us resurface your existing interior.

CulourTek augments the exquisiteness of upright partitions, straight benchtop or table top panels and doors, contributing options other than standard timber looks or straight polyurethane finishes. While CulourTek can display the touch of satin velvet face, textured or high gloss finish it offers a durable wearing surface suitable for any environment.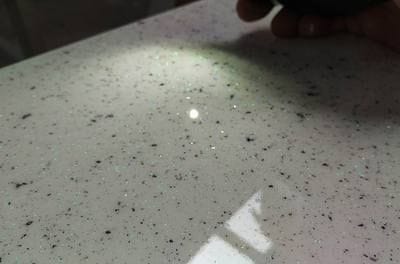 All CulourTek creations are available in any flick, with an unlimited selection of colour bases that are custom made to your colour choice, flick, pattern and shade creating the perfect model interior feature.
ISPS Innovations Colour Palette, is the only one of its kind, a Textured, Satin or Gloss surface that integrates the colours of your environment seamlessly through our innovation just like our well known Bonethane ® & IPA Acrylic Splashbacks and Wall Panels.
www.ispsinnovations.com.au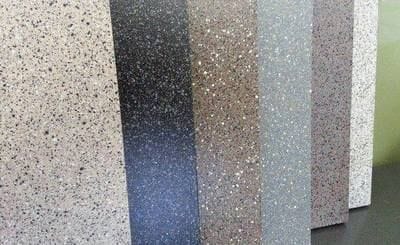 There are many styles with CulourTek Creations simply choose your look and combination colour and ISPS Innovations will bring your request to radiance.
We create all our own stone EFX and granules to create amazing shimmer EFX.
ISPS Innovations provide a national delivery service.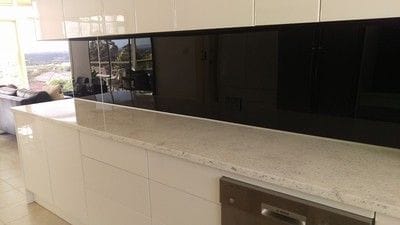 Custom Designed Innovative Interiors and Exteriors
PH 08 8381 8880 www.ispsinnovations.com.au
Available 7 days a week till 9pm.
© 2016
FACEBOOK
ISPS Innovations
FACEBOOK
Bonethane, IPA Acrylic Splashbacks & Printed Wall Panels
Tags:
Architects Interior Designers ISPS Innovations
DIY Bathroom Splashbacks and Wall Panels by ISPS Innovations
Critical Colour Matching Durable Surfaces ISPS Innovations
DIY Acrylic Splashbacks IPA Acrylic Splashbacks, Bonethane Premium Splashbacks & Wall Panels, Colour
Bunnings Splashbacks
Real Estate Agents
Builders
Building Materials
Custom Kitchen Builders Adelaide locally owned nationally supplied by ISPS Innovations
Acrylic Splashbacks for Kitchens,Bathrooms, Laundries
Innovative Splashbacks & Polymer Systems By ISPS Innovations
Office Supplies, Tablet Stands - By ISPS Innovations
Tips to choosing your DIY Acrylic Splashback by ISPS Innovations
Waste, Recycle,Reduce Landfill,Energy Recovery
Brick painting, Brick and Stone refresh
Australian Standard Building Materials
Interior Desinger, Architects,Pantone colours
Acrylic Splashbacks
Bonethane Premium
ISPS Innovations
Splashbacks
Kitchen & Joinery Custom & Installed
ColourTek Benchtops, Wall Panels and Partitions
Cut to size Acrylic Splashbacks and custom joinery, kitchens, benchtops