High Heat Polymer Splashbacks Bonethane by ISPS Innovations
Posted on 14 January 2016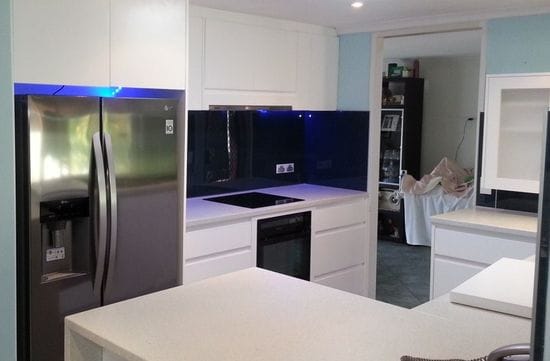 High-Heat Polymer Bonethane Splashbacks® and Wall Panels are DIY friendly


Robust and durable; Bonethane Splashbacks and Wall Panels by ISPS Innovations, are perfect for a range of domestic and commercial applications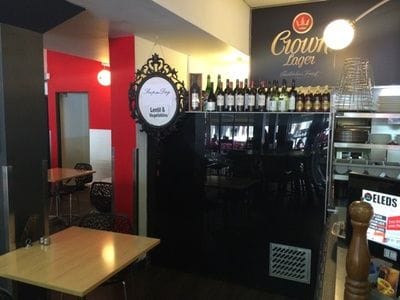 Australian owned and manufactured; splashbacks and wall panels are constructed from elevated graded Bonethane, a high-heat polymer that is superior to traditional acrylic materials. ISPS also supply high quality PMMA IPA Acrylic and PLEXIGLAS® sheeting & VetroPoly Toughend Glass.
Note our Bunnings Splashback range which was Bonethane and IPA Acrylic Splashbacks are now available direct through ISPS Innovationns or call for your nearest distributor.
Used and specified by interior designers, architects and DIY Devotee's
Bonethane has been featured on Better Homes and Gardens, Womans Weekly & 10's The Renovator with presenters Barry DuBois.
A brand supplied to Bunnings for many years. ISPS Innovations are proud & bring to the community our total range delivered to your state.
NOTE: ANY POLYMER SUBSTRATE IS NOT SUITABLE BEHIND A GAS HOB!
Benefits of Bonethane Splashbacks and Wall Panels
Will not crack or split when cutting, drilling or planning with standard fabricating equipment
Easier & faster to install than Acrylic, Glass & Tiles
Self Extinguishing properties
Low weight, lighter than Acrylic & Glass
Maximum Temperature Load 145 ºC
Greater heat distribution and electrical resistance making it perfect for hospitals and laboratories.
Can be cut drilled and planned on site
Power holes can be drilled into the face of the sheet, even after installation
Designed to have the same cutting fabrication as MDF
You can drill to the edges
Critical Strength, impact and breakage defiant.
Friendly for DIY Enthusiasts and DIY Devotees
Suitable for out doors UV treated
Carries Product of Australia License
GripTek backing for superior coverage, weathering and easier installation
Exceptional anti-static properties
No polishing required, just wash with warm soapy water, rinse and wipe with a damp cloth, Bonethane air dries and shines!
Create Stunning Custom Colour Combinations and Effects
Suitable for use in kitchens, laundries, showers, outdoors (UV protection), feature walls, shop displays, medical facilities and outdoor signage
Presented in either gloss or satin finish
Can be ordered cut to size and shape
Can be digitally printed and GripTek backing applied to seal image and create colour depth.
Great for corporate Displays
Unlimited choices and optical transitions to showcase shade depth and colour contrast
Available in any colour, metallic, ISPS EFX and Digital print
Warranty covers fading, delaminating and UV Protection
Totally water proofed.
Can be 100 % fully recycled in to Bonethane10
Exceptional acoustic insulation.
ISPS work with industry professionals, provide experience with colour guidelines and create samples for review prior to commercial application
If your future projects have significant shifts in their foundation, Bonethane sheets can be removed from walls years on without breaking the sheet, Bonethane sheets bows forward with weathering expansion and contraction allowing the opportunity to remove the sheet from the wall and then replace. Under same extreme conditions Acrylic, tiles will crack while glass can possibly explode into smaller safer pieces instead of shards of glass if pressure or a week points are apparent.
A little information about Toughend/Tempered glass
Generally tempered or toughend glass will only explode ( loud gush noise) if there is a weekness somwhere. All substrate materials require room for expansion and contraction when settled in its final resting place. Now tempered/toughend glass is very strong, see this video courtesy of CREO GLASS DESIGN, In this video they demonstrate how many times its takes to hit toughend glass before you get a reaction. DO NOT TRY THIS AT HOME! So with the right measuring and glazier you should not have an issue with toughened/tempered glass.
Bonethane Polymer Splashbacks have been rigorously tested since 1998 accepted nationally through hardware chains, Bonethane is an industry-trusted polymer system that is designed to perform
ISPS Innovations are your one stop inteior and exetrior specialist and most of our range is Australian Made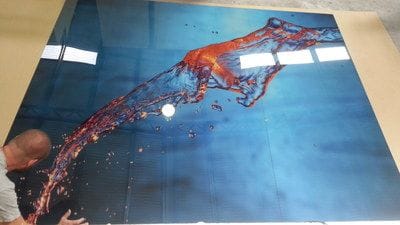 ISPS can be contacted 7 days a week till 9pm a national service.
Tags:
Architects Interior Designers ISPS Innovations
DIY Bathroom Splashbacks and Wall Panels by ISPS Innovations
DIY Acrylic Splashbacks IPA Acrylic Splashbacks, Bonethane Premium Splashbacks & Wall Panels, Colour
Bunnings Splashbacks
Real Estate Agents
Builders
Building Materials
Acrylic Splashbacks for Kitchens,Bathrooms, Laundries
Innovative Splashbacks & Polymer Systems By ISPS Innovations
Office Supplies, Tablet Stands - By ISPS Innovations
Tips to choosing your DIY Acrylic Splashback by ISPS Innovations
Acid etched glass toughened
Waste, Recycle,Reduce Landfill,Energy Recovery
Brick painting, Brick and Stone refresh
Acrylic Splashback Innovative
Interior Desinger, Architects,Pantone colours
Acrylic Splashbacks
Bonethane Premium
ISPS Innovations
Splashbacks
Kitchen & Joinery Custom & Installed
ColourTek Benchtops, Wall Panels and Partitions
Cut to size Acrylic Splashbacks and custom joinery, kitchens, benchtops