Kitchen Tips New & Resurfacing - ISPS Innovations
Posted on 15 December 2016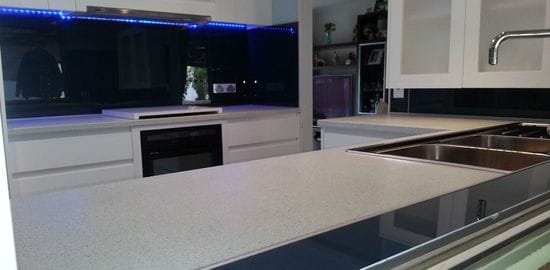 Superior Poly Kitchens,Polymer & Acrylic Splashbacks/ Benchtop Finishes
Kitchen Tips New and Resufacing by ISPS Innovations.
Home Improvements just got interesting & first things first, budget! We all want the dream kitchen with a luxury gloss Acrylic Splashback that we can see our reflection in but at the end of the day it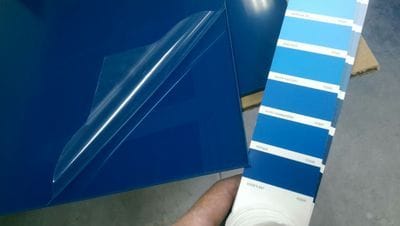 comes down to dollars & cents.
The beauty of ISPS Innovations colour face technology is you can budget & plan your dream kitchen with our specialised culourTek services. CulourTek Creations is applied to new or existing joinery, that is affordable & most important colour matched to your presented colour preference, whether your joinery is new or requires resurfacing. ISPS colour match by eye so we will require a physical colour sample when matching to colour or shades.This applies in particular to fixed furnishings to prevent clashing. This is important to our colour process.
The great thing about resurfacing is the renewable factor. Saving your existing kitchen from landfill is a great way to save the environment, especially when you're happy with the overall layout of your kitchen & the choice of being presented with a extensive colour palette & alteration solution that can be matched and blended to your colour scheme saving you time and money.
QUESTION
Before you decide to go with something new.... does your kitchen, bathroom, laundry, table tops, cafe table tops, school benchtops or commercial establishment require resurfacing?
Are you frustrated that kitchen or spray painting services only offer a choice of solid straight colours or laminates?
Do you want to be in control of the colour, shade, tone or gloss level of your resurfaced or new joinery project?
Are you confused with matching your kitchen benchtop & doors with your polymer splashback choice and can't quite come together with your colour choices?
Do you need to change a section in your kitchen , bathroom or laundry addressing additions or removal?
Are you concerned that the applicator you choose will not cover critical coating warranties like peeling, flaking or orange peel surfaces?
Do you require a deeper benchtop, cupboard space or drawers that fit yours items and do not waste space?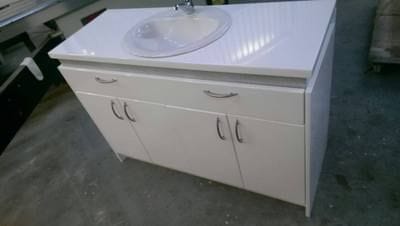 Would you like the option of choosing any colour combination & gloss level in satin, gloss or textured finish in the look of stone, marble or timber looks that are eye catching and add a super elegant finish to existing or new joinery.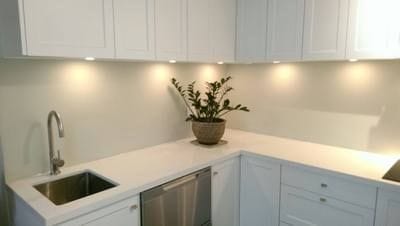 Do you have a laminate benchtop with unsightly joins that you want in one piece? or a section of your benchtop shaped instead of squared....
Is your kitchen, carcass or shelves spliting or peeling back because you were provided a standard alternative? This is the kind of rubbish being placed into kitchens, bathrooms , laundries and commercial fitouts, that have no warranty or cover & you are spending you hard earned money on this!
Do you have a laminate benchtop that has been water damaged and has lifted and bubbled?
Do you have flatpack or vaccum form doors you purchased only a few years ago separtaing or yellowing?
Do you have a kitchen that you feel is half done and requires additional joinery colour matched to existing layout
Do you have a broken Splashback and require a match
At ISPS Innovations we can deliver and address all the above ticking all the boxes in your kitchen and kitchen splashback needs.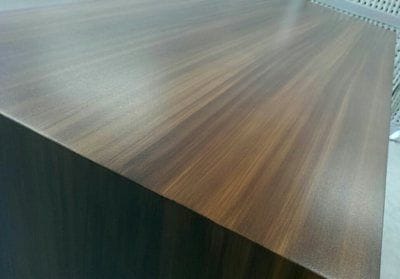 ISPS Innovations can custom make kitchen designs with our total range providing a complete package that is customised to your request.
ISPS Innovations are industry leaders in resurfacing and colour face technology. We can match your exact joinery colour needs to a range of Acrylic Splashbacks or Bonethane High Heat Polymer Wall Panels to bring the right colour energy to your commercial or domestic joinery project.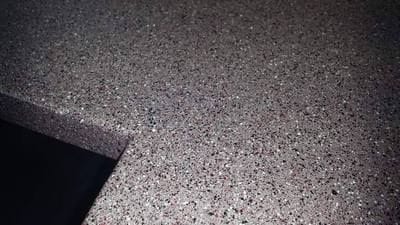 Each renovation project should be considered different and with our unlimited colour range and combination colour ISPS EFX why be stuck with set colour choices and colours that clash.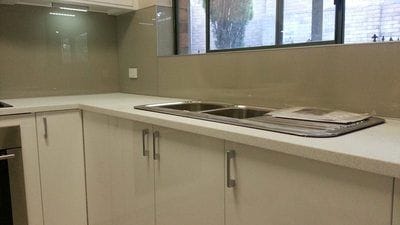 CulourTek Resurfacing or New Kitchen Joinery solutions are not limited to colour or alterations . We can change drawer setting to door or visor versa.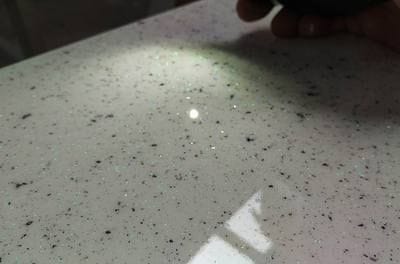 ISPS Innovations also supply the biggest splashback & white board colour range at the best prices in any colour delivered nationally. We will beat and better hardware chain warehouse prices, kitchen manufacturers that use chip board carcasses and supply a superior finish backed by superior warranties.
See the best glass alternative splashbacks Bonethane and IPA Acrylic Splashbacks supplied nationally as a
Kitchen splashback
Laundry splashback
Bathroom splashback
White boards
Marker boards
Projector Screens
Writing boards
Glass Splashbacks
Aluminium Wall Panels
Medical Splashbacks & Wall Panels
High Heat Polymer Splashbacks that are self extinguishing
High gloss or satin finish polymer splashbacks.
Printed Splashbacks Printed Acrylic Splashbacks
ISPS Innovations also supply Toughened Glass, Etched Glass and composite panels in any colour.
Ph 08 8381 8880 National Service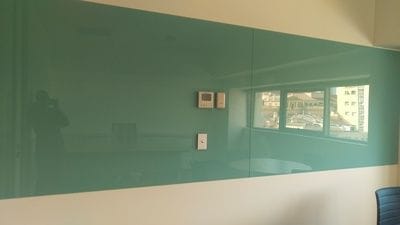 ISPS Innovations supply Acrylic Splashbacks and Benchtops in the following states both city and outer areas.
Adelaide, Melbourne, Sydney, Queensland, Noth Queensland, Northern Territory, Perth, Tasmania,
www.ispsinnovations.com.au

Our Range
CulourTek New and Kitchen joinery resurfacing.
IPA Acrylic Splashbacks
Bonethane Premium Splashbacks
Printed Splashbacks
Printed Bathroom Wall Panels
VetroPoly Toughened Glass
Etched Glass
BrikTan Brick and stone rejuvenation
ISPS Innovations also offers spray painting services for
Repairs
Timber restoration
French polishing
French provincial
Polyurethane finishes
Colour face technology - replication techniques
ISPS Innovations address kitchen and joinery alterations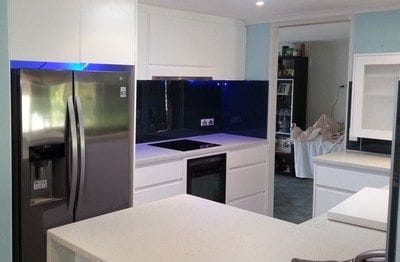 At ISPS Innovations we can assist in your creative step to achieve the ultimate decorative finish. Our CulourTek Benchtops and Polymer splashbacks create exact colour base necessities for your home or commercial project needs, so you can rest assure you have total colour control of your project.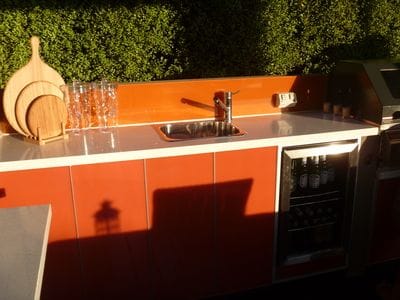 www.ispsinnovations,com,au
PH 08 8381 8880 7 days a week
Tags:
Architects Interior Designers ISPS Innovations
DIY Bathroom Splashbacks and Wall Panels by ISPS Innovations
Critical Colour Matching Durable Surfaces ISPS Innovations
DIY Acrylic Splashbacks IPA Acrylic Splashbacks, Bonethane Premium Splashbacks & Wall Panels, Colour
Bunnings Splashbacks
Real Estate Agents
Builders
Building Materials
Custom Kitchen Builders Adelaide locally owned nationally supplied by ISPS Innovations
Acrylic Splashbacks for Kitchens,Bathrooms, Laundries
Innovative Splashbacks & Polymer Systems By ISPS Innovations
Office Supplies, Tablet Stands - By ISPS Innovations
Tips to choosing your DIY Acrylic Splashback by ISPS Innovations
Acid etched glass toughened
Waste, Recycle,Reduce Landfill,Energy Recovery
Brick painting, Brick and Stone refresh
Australian Standard Building Materials
Acrylic Splashback Innovative
Interior Desinger, Architects,Pantone colours
Acrylic Splashbacks
Bonethane Premium
ISPS Innovations
Splashbacks
Kitchen & Joinery Custom & Installed
ColourTek Benchtops, Wall Panels and Partitions
Cut to size Acrylic Splashbacks and custom joinery, kitchens, benchtops