Printed Acrylic Splashbacks By ISPS Innovations
Posted on 29 August 2015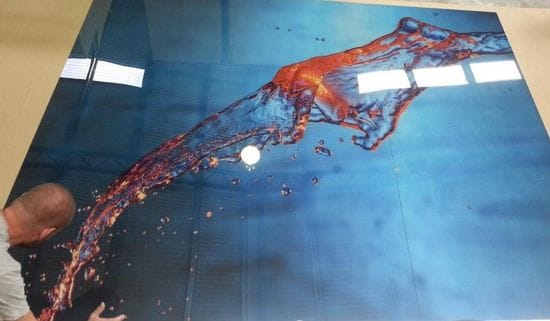 Luxury Printed Polymer Splashbacks & Wall Panels by ISPS Innovations
Specified by Architects & Interior Designers our Printed Splashbacks cover commercial and residential expectations.
The feature and benefits of choosing a splashback through ISPS Innovations.
Suitable for indoors and outdoors ISPS Innovations provide a range of highend polymer splashbacks that are inexpensive and a great alternative to glass.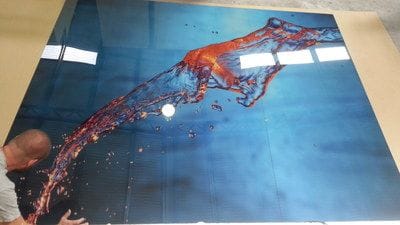 Choose from our Acrylic or Bonethane range available printed or coloured. Our advanced colour technology locks in tint,combines sheet clarity creating a constant smooth base expressive in deep,clear colour palette depths.
Quality tested since 1998, our range of polymer splashbacks have been featured in major renovating programs for our cutting edge designs, ease of cutting & installation and any colour process technology.
Specifiers and Estimators are able to utilise not only the look of glass for their projects but meet budgets without compromising structural integrity of the products specified.
ISPS Innovations have supplied thousands of clients all over Australia their individual requests.
ISPS Innovations can digitally print to our high gloss splashbacks in Bonethane, IPA Acrylic or Aluminium sheets, creating a decorative splash to accommodate your project and interior design requests.
Bonethane Digital Printed splashbacks carries the product of Australia logo, making us100% Australian manufactured and owned. The image above to the right is Bonethane. With an amazing reputation for quality and finish ISPS Innovations have serviced national supply chain individual requests with ease for a number of years. Our skills can not be forged by copycat tactics, allowing ISPS Innovations to provide original requests we are proud of, just as we are proud of our logos.

Sustainability
IPA Acrylic locally made, Bonethane Product of Australia. Our Polymers are Recyclable into Bonethane10. Production waste is recyclable. Packaging condensed.
For more information contact www.ispsinnovations.com.au Nationally supplied and delivered all over Australia.
Our Digital Printed Splashbacks
You can purchase from our esteemed photographer & create your digital Art image masterpiece. Suitable for any commercial and domestic projects.
Widely used in apartments, laboratories & medical facilities, new buildings, shower cubicles,kitchens, restaurants,laundries, feature walls, cafes, commercial displays the options are endless.
Above to the right is a collage of sheets.ISPS Innovations
created a uniformed water drop, spaced over three sheets. The image was strategically created by our amazing photographer, formed by our graphic designer & enhanced for further colour contrast by our colour production team .
Printing to glass can be costly. With our range of splashbacks you have a selection so be the selector of your next project. Our polymer range look identical to glass. You have a choice of Bonethane or IPA Acrylic, PMMA. PMMA is known as Acrylic also known by trade names such as Plexiglas, Acrylite, Lucite, and Perspex among several others.
Can you spot the visual difference between Glass, Acrylic and Bonethane ?
Glass, Acrylic or Bonethane Splashbacks can you pick it? Know the difference before you make a decision for your project, don't be fooled by tricky marketing ploys that make you feel you have one choice, because they imply their product looks like glass. Any clear substrate will resemble glass and that is a fact. With our colour processes we can make MDF look like glass.
So what do we need to get your digital print started?
You may have your own image. Simply produce a high resolution format of 300 DPI or EPS file, ISPS will work with you to produce your Digital Art splashback or wall panel & deliver to you. Images can
also be purchased through shutter stock or Istock photos.
ISPS Innovations
include manipulation of your image as a part of our service. We lay out the image addressing it symmetrically, creating an allignment & endless flow. We use our formulae GRIPTEK on the back of our polymer sheets, this locks in colour, making 100% waterproofed & creating greater background colour depth, eleminating the conventional vinyl wrap system, which can bubble and retain moisture.
14 to 18 work day turn around to NSW, SA, VIC, QLD. 21 to 28 Days in WA, NT, Nth QLD, TAS
Bring your images to life, either a family portrait school photos or a holliday experience. ISPS Innovations does it all. Without GripTEK a light can be placed behind your image, enhancing the brilliant shades of life.
Why ISPS Innovations are #1 leaders in Splashbacks, its all about options!
Digital Art can be placed on Bonethane, Acrylic or our Alumethane alumium sheet range.
Optional GripTek backing on Bonethane or IPA Acrylic eliminates the unsightly wear of silicone marks or delaminating of coatings from or through the sheet once mounted to the wall. Have you ever seen the bleeding of this process in a shopping centre shop display? This is a shop fitters nightmare! This generally happen 3 to 6
months down the track.
Industry professionals
use our Bonethane Digital Prints for out door signage or displays because of its exceptional weathering characteristics and heat rating.
Bonethane
is also
graffitti proof
and does not split or crack when cutting.
Cost Effective and Affordable call direct today. Let ISPS create the unimaginable
PH: 08 8381 8880
and express your enquiry for prompt service 7 days a week till 9pm nationally.
2440 x 760 Bonethane Digital Art sheet
2440 x 1220 Bonethane Digital ART sheet or optional custom sized.
Create a collage creating endless flow
ISPS has the facilities to work with you and create the image of your dreams. Sheets are available with optional GripTek backing. You have control over the layout of the image, you may require it
reduced, distorted or to run over a number of sheets creating one beautiful piece of art.
Innovative & creative splashbacks & wall panels by ISPS Innovations
PS, ISPS Innovations also do glass and etched glass also in any colour.....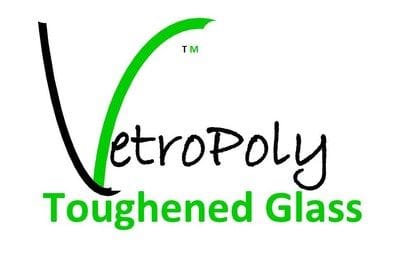 Tags:
Architects Interior Designers ISPS Innovations
DIY Bathroom Splashbacks and Wall Panels by ISPS Innovations
DIY Acrylic Splashbacks IPA Acrylic Splashbacks, Bonethane Premium Splashbacks & Wall Panels, Colour
Real Estate Agents
Builders
Building Materials
Acrylic Splashbacks for Kitchens,Bathrooms, Laundries
Innovative Splashbacks & Polymer Systems By ISPS Innovations
Office Supplies, Tablet Stands - By ISPS Innovations
Tips to choosing your DIY Acrylic Splashback by ISPS Innovations
Waste, Recycle,Reduce Landfill,Energy Recovery
Interior Desinger, Architects,Pantone colours
Acrylic Splashbacks
Bonethane Premium
ISPS Innovations
Splashbacks
Kitchen & Joinery Custom & Installed
ColourTek Benchtops, Wall Panels and Partitions
Cut to size Acrylic Splashbacks and custom joinery, kitchens, benchtops