Satin Acid Etched Glass - Partitions, Splashbacks, Baulstrades By ISPS Innovations
Posted on 28 September 2015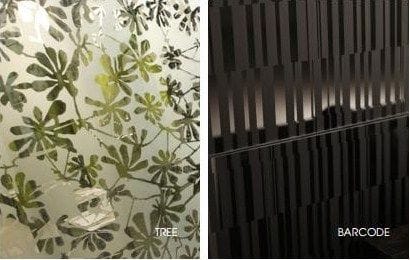 Decorative Acid Etched Glass in Luxury Designs - Any Colour By ISPS Innovations
ISPS Innovations provide a range of high end splashback categories, a never ending broad continuum of designer finishes. We now have the latest styles staged direct from Italy, finger print free etched finish, low iron satin refined glass for display, function & use in an assortment of designs and applications for commercial and domestic placement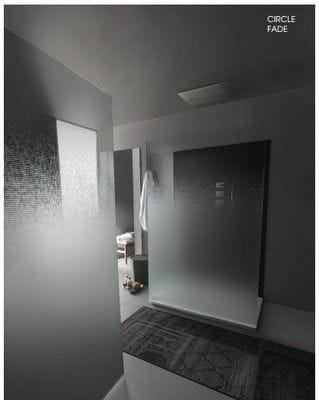 The amazing designs are applied to the glass surface, with appreciation to decorations & effects, this stunning glass comes to life & becomes three dimensional, making any living or working area humbled by classic patterns and designs to suit any style room. DecorSatin Design can be toughened, laminated, painted and silvered.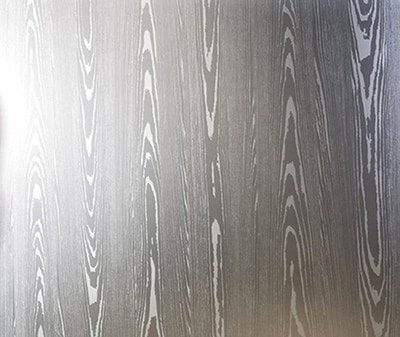 AS/NZS 2208:1996
Feature and Benefits "DecorSatin Design".
Anti-fingerprint
Design
You can create wall partitions for general screening function or feature windows, leaving light passing through
Durable in time the etching treatment is resistant to domestic cleaning and scratches
Light diffusion in rooms
Entry for foyers or lobbies
Different levels of opacity, depending on your choice of the pattern.
Available in any colour backing
Can be toughened for gas cook-tops and standard architectural recommendations
Used in Showers and luxury Bathroom, high-end
Splashbacks
Feature Wall Panels
Maximum size *All products 3210mm x 2250mm Quadrio 3210mm x 2000mm Select thickness - process 6mm and 10mm - Annealed 6mm and 10mm - Toughened 6mm and 10mm - Heat Strengthened 10.38mm and 12.38mm - Laminated (Annealed) 11.52mm and 13.52mm - Laminated (Toughened)
The finish is both moisture and UV resistant, making it ideal for exterior as well as interior, see our range available now.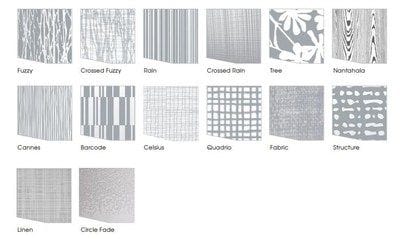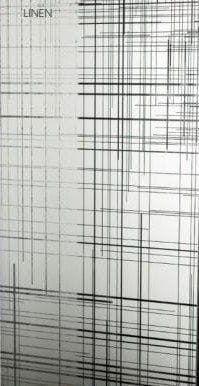 For more information on our luxury designer Etched glass, Bonethane,IPA Acrylic Splashbacks or CulorTek Benchtop Creations call ISPS Innovations on 08 8381 8880, nationally delivered.
Have a creative day with ISPS Innovations your interior design & custom manufacturing specialist.
Looking forward to creating your interior vision into a reality!
Kind regards
Theresa Leonardos 08 8381 8880 www.ispsinnovations.com.au
National Operations Manager ISPS Innovations
Copyright 2015
Tags:
Architects Interior Designers ISPS Innovations
DIY Bathroom Splashbacks and Wall Panels by ISPS Innovations
DIY Acrylic Splashbacks IPA Acrylic Splashbacks, Bonethane Premium Splashbacks & Wall Panels, Colour
Real Estate Agents
Builders
Building Materials
Acrylic Splashbacks for Kitchens,Bathrooms, Laundries
Innovative Splashbacks & Polymer Systems By ISPS Innovations
Office Supplies, Tablet Stands - By ISPS Innovations
Tips to choosing your DIY Acrylic Splashback by ISPS Innovations
Waste, Recycle,Reduce Landfill,Energy Recovery
Interior Desinger, Architects,Pantone colours
Acrylic Splashbacks
Bonethane Premium
ISPS Innovations
Splashbacks
Kitchen & Joinery Custom & Installed
ColourTek Benchtops, Wall Panels and Partitions
Cut to size Acrylic Splashbacks and custom joinery, kitchens, benchtops