Splashback, Benchtop, Designs, Coloured Innovation - ISPS
Posted on 14 October 2017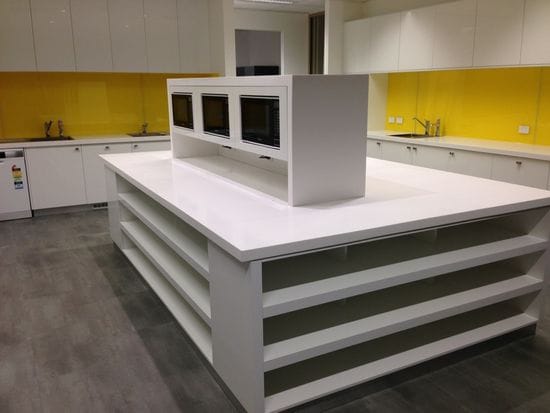 Innovative Interiors, custom made, coloured & robust in performance.
ISPS Innovations stimulate the creative design of Architects, Designers and DIY Consumers by custom building innovative interiors backed by ISPS colour face and colourback technologies. ISPS Innovations create the ultimate superior finish.
Bonethane Splashbacks & Wall Panels
A stand out Polymer Splashback & Wall Panel supplied in the market place is Bonethane. A high heat polymer and coating formulae that is self extinguishing and does not crack when cutting, drilling or planning. Available in any colour and print. See our burn test Bonethane VS ACRYLIC blow torch test Bonethane coloured and printed splashbacks are available with GRIPTEK barrier backing (also applied to IPA Acrylic Sheeting.) Bonethane coloured and printed splashbacks can be used outdoors.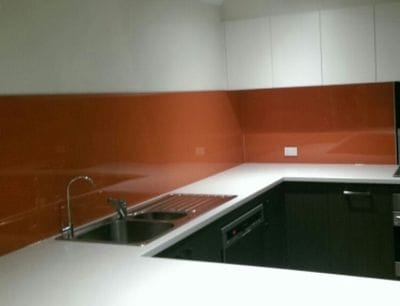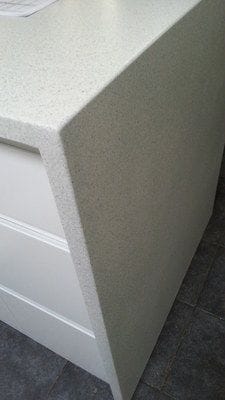 In this image ISPS Innovations have created a seamless water fall edge with no join.
Splashbacks in any colour for kitchen, bathroom and laundry.
What makes ISPS different is our colour technologies conforming with the substrates. ISPS Innovations have quality tested our range for expansion & contraction, lifting of coatings, & substrate colour displacement (which is very common). Our range has been placed in accelerated testing methods, allowing ISPS Innovations to provide robust building materials.
Our products meet Australian Standards in colour & structural warranty for our Australian made Splashbacks, Australian Made Benchtops, Australian Made Doors, Australian Made Kitchen & Carcasses.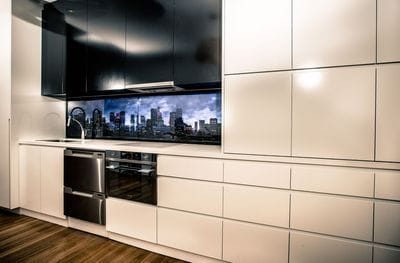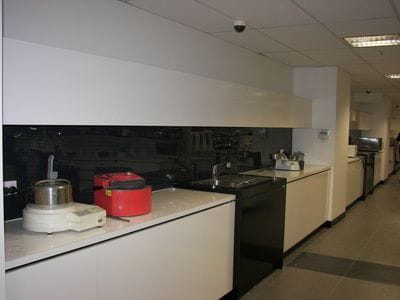 Back-lit Splashbacks and Joinery Bonethane Polymer Splashbacks for Dental Lab
ISPS Innovations lead in the production of Acrylic PMMA & Bonethane Polymer Kitchen Splashback, Laundry Splashback, Bathroom Shower Wall Panels, Feature Wall Panels, Printed Splashbacks, Printed Wall Panels, Kitchen Resurfacing (& New Kitchen) & Benchtops in CulourTEK Creations providing, solutions for many categories and an unlimited colour range.
Each colour request is custom made for you. Our team are available to guide you through the colour design & application process. Where else will you find a broad range of splashback, benchtops and door options in any colour of your choice. Australian Made building substrates, suitable for every application.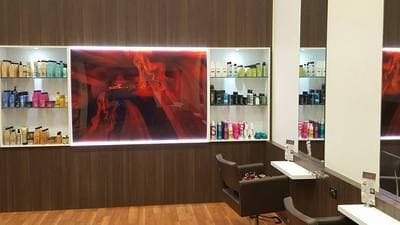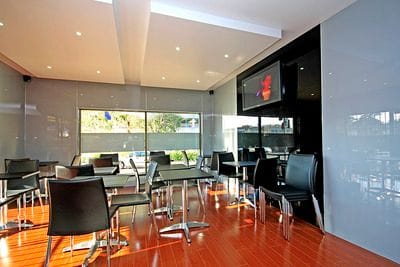 Printed feature wall panel for commercial business Acrylic wall panels & Table tops all custom coloured
One and only rule when choosing your ISPS Innovations splashback, benchtop, kitchen colours & lay out, your colour choices & decisions should be your responsibility. Ensure that the colour palette of each substrate you work with do not clash. Do not assume what colours you're getting, own it!.
ISPS Innovations provide alternative colour options, colour matching and samples prior to colour application once committed to the order, so we ask that you do not refuse this service on a guess. ISPS Innovations match by eye not colour formula so it is imperative that when providing colour direction for matching that a primary a colour sample is presented to ISPS Innovations.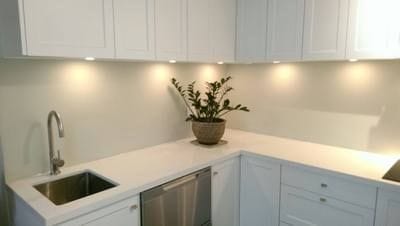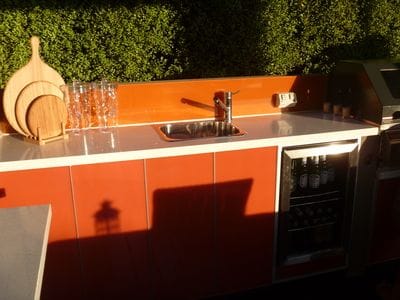 Satin Splashbacks & CulourTEK Joinery Outdoor Bonethane Doors & Matching Splashbacks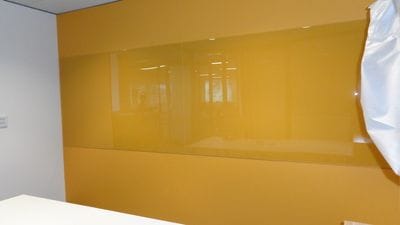 IPA Acrylic Marker Boards, White Boards & Projector Screens with GRIPTEK barrier backing
CulourTEK benchtops are hand crafted, available in any colour combination, providing longer lengths, shaped returns and waterfall edges that are seamless. Unlike other benchtop substrates ISPS CulourTEK Benchtops will not crack or separate like the conventional stone, granite or acrylic benchtops do. ISPS replicate stone, timber, marble and opal finishes, available in rich satin (matte) textured finish, flat satin finish & high gloss finish. With ISPS advanced colour technology it allows our establishement to create grains following in the same direction instead of patterns & shapes changing direction creating a mismatch.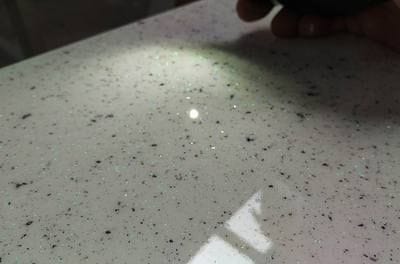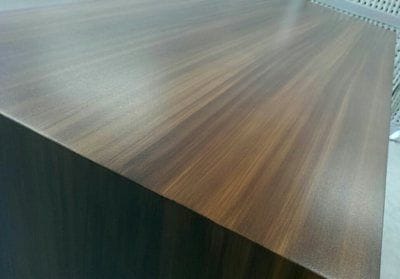 CulourTEK high gloss stone look benchtops & satin textured timber look benchtop with seamless waterfall edge.
ISPS Innovations manufacture and supply our innovative colour technologies in IPA Acrylic Splashback and Wall Panels, Bonethane High Heat Polymer Splashbacks and Wall Panels, IPA
ACRYLIC MArker Boards & Projector Screens CulourTEK Benchtops, Doors and Kitchens to Sydney, NSW, Melbourne, Victoria, Adelaide, South Australia, Queensland, Brisbane,Nothern Territory, Darwin, WA, Perth, Cairns, ACT, Canberra, Tasmania, Hobart
We lead in innovations and colour/ colour combination options thinking outside the square. No limits!
For more infromation please contact our office on 08 8381 8880
Tags:
Architects Interior Designers ISPS Innovations
DIY Bathroom Splashbacks and Wall Panels by ISPS Innovations
Critical Colour Matching Durable Surfaces ISPS Innovations
DIY Acrylic Splashbacks IPA Acrylic Splashbacks, Bonethane Premium Splashbacks & Wall Panels, Colour
Bunnings Splashbacks
Real Estate Agents
Builders
Building Materials
Custom Kitchen Builders Adelaide locally owned nationally supplied by ISPS Innovations
Acrylic Splashbacks for Kitchens,Bathrooms, Laundries
Innovative Splashbacks & Polymer Systems By ISPS Innovations
Office Supplies, Tablet Stands - By ISPS Innovations
Tips to choosing your DIY Acrylic Splashback by ISPS Innovations
Acid etched glass toughened
Waste, Recycle,Reduce Landfill,Energy Recovery
Brick painting, Brick and Stone refresh
Australian Standard Building Materials
Acrylic Splashback Innovative
Interior Desinger, Architects,Pantone colours
Acrylic Splashbacks
Bonethane Premium
ISPS Innovations
Splashbacks
Kitchen & Joinery Custom & Installed
ColourTek Benchtops, Wall Panels and Partitions
Cut to size Acrylic Splashbacks and custom joinery, kitchens, benchtops