Sign-Up for eNews
Join our mailing list for latest news and offers!
Feb 14 2019
Acrylic Splashback Suppliers in Adelaide, Melbourne, Sydney, Brisbane, Darwin, Perth, Hobart.&...
Feb 13 2019
Acrylic Splashbacks and Printed Splashbacks Adelaide Welcome to ISPS Innovations the creat...

ISPS Innovations NEWS - SUPPLY AUSTRALIA WIDE CUSTOM Acrylic Splashbacks, Bonethane, CulourTEK Benchtops - our total range available in any colour & gloss level....
Customise you interior requests in any colour size and have it delivered to your state.
ISPS Innovations inspire the think & creative design step with our innovative colour face and colourback technologies. Our Acrylic Splashbacks, Acrylic Wall Panels, Kitchen Splashback, Laundry Splashback, Bathroom Shower Wall Panels, Feature Wall Panels, Printed Splashbacks, Kitchen Resurfacing (& New Kitchen) & Benchtop in CulourTEK Creations provide solutions for many categories and an unlimited colour range. Be inspired. Don't just buy plastic graded polymers or chip board laminate benchtops, choose ISPS Innovations. Refresh Renovations with ISPS Innovations.
Welcome to ISPS Innovations website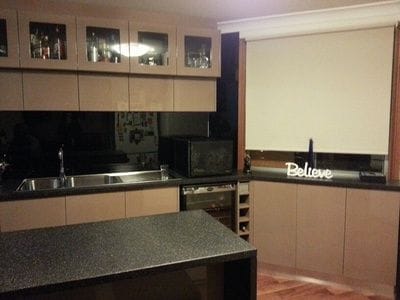 Your home to our creative splashback solutions & joinery. Bringing innovative splashback categories in Bonethane Premium high heat polymer sheeting in gloss or matte finish. IPA Acrylic splashbacks & bathroom wall panels, Printed Polymer Splashbacks and Wall Panels & CulourTek -Benchtop Kitchen Joinery Creations
ISPS Innovations produce hand made and crafted CulourTEK custom Bench-tops available in any colour in your choice of finishes and designs. Specialising in polyurethane doors & kitchen resurfacing in high gloss or satin finish. Let ISPS create your DREAM KITCHEN in solid 18mm construction with 32mm CulourTEK benchtop
Each request custom made to suit your application. Call one of our helpful team we can guide you through the colour design & application process. Where else will you find a broad range of splashback, benchtops and door options in any colour & in various substrates, suitable for every application.
Rule number 1 when choosing your splashback, benchtops & doors lay out your colour choices and be responsible for your choices decisions. Ensure that the colour pallette of each substrate you work with do not clash. Do not assume what colours your getting, ISPS Innovations provide alternative colour options, colour matching and samples prior to application.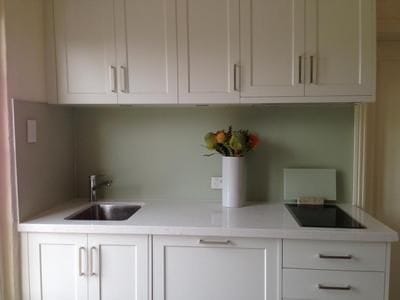 Check out this Farquhar Kitchen with our Bonethane Satin finish DIY splashback by ISPS Innovations
ISPS Innovations the MASTERS in DIY products making you the DIY MASTER! Call 08 8381 8880 or submit your enquiry through our enquiry screen.
Just some colours. Our range is unlimited!
Note: If your after the most vibrant white in your project then choose IPA Acrylic Sheeting by ISPS Innovations as Bonethane in an environment of whites can look or appear blue or grey ora. Colours to the left are Bonethane, colours to the right are or Acrylic graded material.

Posted on 24 January 2018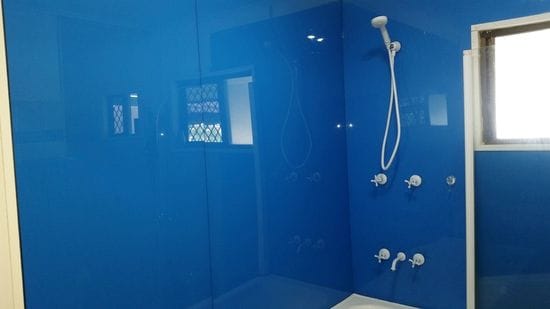 Our Selector Range of Acrylic Bathroom, Shower & Feature Wall Panels in any colour or print will enrich any space promoting a healthy mould & bacteria free environment.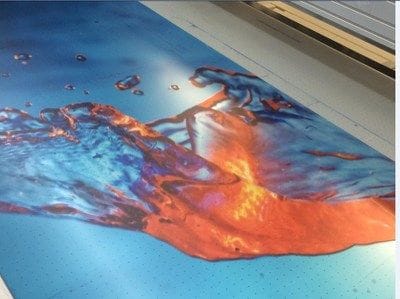 With the choice of choosing luxury combination colours that are client focussed, ISPS work with you to achieve the ultimate colour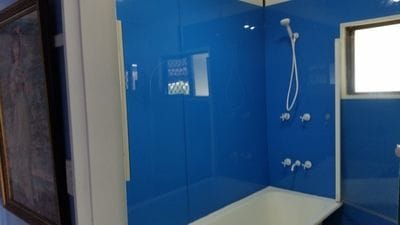 indulgence.
ISPS Innovations are Australian Made & create a range of innovative custom interiors using cutting edge colour technology that requires a skill base from years of experience.
Don't be fooled by quick spray painting remedies by fly by companies that piggy back off the history of leading brand clear acrylics. These coating applications fail short term as the coating will not conform with the substrate due to weathering.
Anyone can buy clear Plexiglas sheeting & spray it or employ a printer to print on them. Unfortunately you get what you pay for.
Due to conditions experienced in bathroom & kitchen environments, it pays to investigate the products you choose to purchase and how long they will last.
ISPS IPA Acrylic sheeting is robust in performance and the preferred choice for hospitals, dental, cafes, schools used for domestic and commercial application. You may ask why.... Please keep reading.
These days people that are recovering in hospitals, or working in a commercial work space want to feel more at home, it serves a better recovery time and makes the work place more inviting, IPA Acrylic is available in any colour or print is robust in performance & a healthy alternative to textured finishes available in a domestic or clincal bathroom environment.
Before selecting your polymer sheeting choose a panel that can deal with elements of heat expansion and contraction factors.
We all have the experience of substrate limitation, be it colour fading, delamination, milky haze, mould...
Choose a product where you know the coating system will conform with the substrate it is applied to and work as one.
That the surface of the substrate you choose is easy to clean will remain true to form in either high gloss or satin finish for the long haul.
That the product will not fade, buckle, yellow or delaminate.
How do you know? .....
History.
ISPS Innovations have supplied Bunnings, Mitre 10 & a history of leading Designers, Architects and DIY Devotees with our total range of custom Acryllic Polymer Splashbacks, High Heat Bonethane Polymer Splashbacks, Benchtops and Kitchens.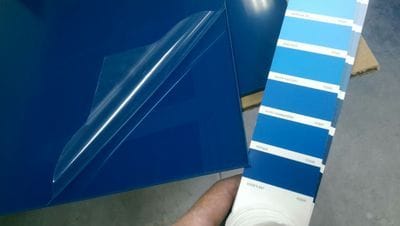 ISPS qulaity test and colour applicate our total range of building substrates. We do not rely on third party processes & stand by our Australian Made Buiding substrates.
The superior high gloss finish of IPA Acrylic & Bonethane
prevents residue from being retained on our smooth high gloss surfaces VS a textured polymer or tile (grout) textured surface in Bathrooms either commercial or domestic.
Once residue is washed, rinsed, & wiped with a clean damp hot cloth, IPA Acrylic & Bonethane will air dry and shine, high-lighting the invitation for bacteria, grime and mould build up as non existent on our polymer range.
It is more evident with time that satin textured finishes hide the on going effects that promote havens for bacteria, mould & oily build up creating a white film in domestic and commercial bathrooms.
Wall textured and painted surface finishes
are subject to retaining bacteria & later staining because of oily build up on unclean surfaces in hard to reach places that repeatedly sit dormant as an accumulation of uncompleted cleaning methods, missed by human error.
Heat rises and so does oily build up. It will appear clean due to satin textured finish but eventually build up, this is due to hot and cold weathering, oil and moisture properties from everyday use, much like painted walls in a standard bathroom, developing grime and mould almost what appears over night. . So in an unsuspecting bathroom at first sight the grime and mould can not be seen, and slowly mould and grime develops a build up, causing health issues....., and in a hospital, clincal or home environment this is dangerous.
Our IPA Acrylic luxury panels are quality tested & come with GRIPTEK barrier backing, eliminating the use of double sided tapes, coating wall a neutral colour, colour fading of the sheet, colour delamination, silicone bleeding and allowing sheets to safely be removed off the wall without damaging the integrity of the sheet.
GripTEK also creates additional adhesion when silicone is applied in grid format.
Our 6mm IPA Acrylic sheeting can be safley removed from the wall it is fixed to without damaging the integrity of the sheet, this would come in handy if you sprung water damage behind your wall. GRIPTEK can be applied to printed splashbacks and wall panels on request.
Can IPA Acrylic be placed over tiles?
The answer is yes, simply silicone over existing walls, tiles, gyprock, plaster. Always ensure that water proofing is up to date.
It is important that your wet area panelling offers a multipurpose function to that of the conservative tiles or glass. With the added indulgence of having no grout or mould lines and smooth high gloss or satin finish.
ISPS Innovations create a custom innovative, alternative splashback and wall panel that are affordable, functional allowing you to be the selector of your colour, print or custom sizing.
Did you know ISPS Innovations supply toughend and etched glass?
ISPS have pioneered & combined creative colour combinations and fashion the most ground-breaking visual colour EFX.
Simple cleaning methods: Wash IPA Acrylic Bathroom Shower Wall Panels with warm soapy water, rinse residue and wipe with a clean damp towelling cloth. NO DRY POLISHING. IPA Acrylic sheets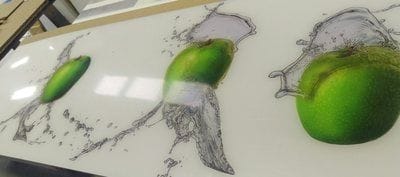 air dry and shine. Rid your self of moldy tile grout.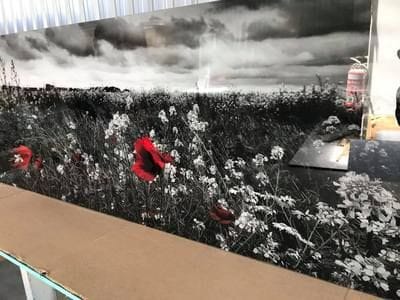 For more information contact www.ispsinnovations.com.au
ISPS Innovations supply our Selector Range of Acrylic Splashbacks coloured, printed, ISPS EFX Kitchen Splashbacks & Bathroom Wall Panels nationally to Sydney, Melbourne, Geelong, Brisbane, Perth, NorthernTerritory, Tasmania, Adelaide, North Sydney, Mosman, Cairns, Parramatta, Kogarah, Brighton, Cannon Hill, Ashfield, Auburn, Croydon Park, Putney, Dandenong, Narre Warren, Ballarat, Werribee, Brisbane, Gold Coast, Rock Hampton ALL OVER AUSTRALIA!
Australian Made Printed & Coloured Acrylic Splashbacks & Bonethane High Heat Polymer Wall Panels by ISPS Innovations.
Face Book ISPS Innovations
Face Book Bonethane & IPA Acrylic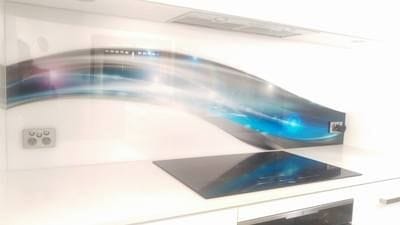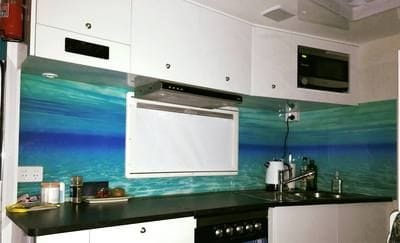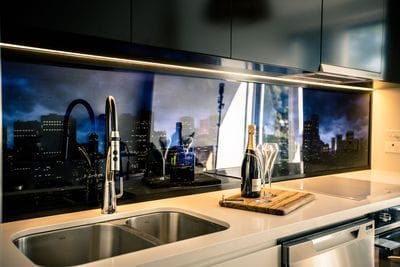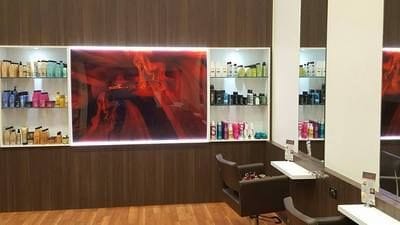 | | |
| --- | --- |
| Posted in: Architects Interior Designers ISPS Innovations DIY Bathroom Splashbacks and Wall Panels by ISPS Innovations Critical Colour Matching Durable Surfaces ISPS Innovations DIY Acrylic Splashbacks IPA Acrylic Splashbacks, Bonethane Premium Splashbacks & Wall Panels, Colour Bunnings Splashbacks Real Estate Agents Builders Building Materials Custom Kitchen Builders Adelaide locally owned nationally supplied by ISPS Innovations Acrylic Splashbacks for Kitchens,Bathrooms, Laundries Innovative Splashbacks & Polymer Systems By ISPS Innovations Office Supplies, Tablet Stands - By ISPS Innovations Tips to choosing your DIY Acrylic Splashback by ISPS Innovations Acid etched glass toughened Selector Acrylic Splashbacks Waste, Recycle,Reduce Landfill,Energy Recovery Brick painting, Brick and Stone refresh Australian Standard Building Materials Acrylic Splashback Innovative Interior Desinger, Architects,Pantone colours Acrylic Splashbacks Bonethane Premium ISPS Innovations Splashbacks Kitchen & Joinery Custom & Installed ColourTek Benchtops, Wall Panels and Partitions Cut to size Acrylic Splashbacks and custom joinery, kitchens, benchtops | |