Sign-Up for eNews
Join our mailing list for latest news and offers!
Feb 14 2019
Acrylic Splashback Suppliers in Adelaide, Melbourne, Sydney, Brisbane, Darwin, Perth, Hobart.&...
Feb 13 2019
Acrylic Splashbacks and Printed Splashbacks Adelaide Welcome to ISPS Innovations the creat...

ISPS Innovations NEWS - SUPPLY AUSTRALIA WIDE CUSTOM Acrylic Splashbacks, Bonethane, CulourTEK Benchtops - our total range available in any colour & gloss level....
Customise you interior requests in any colour size and have it delivered to your state.
ISPS Innovations inspire the think & creative design step with our innovative colour face and colourback technologies. Our Acrylic Splashbacks, Acrylic Wall Panels, Kitchen Splashback, Laundry Splashback, Bathroom Shower Wall Panels, Feature Wall Panels, Printed Splashbacks, Kitchen Resurfacing (& New Kitchen) & Benchtop in CulourTEK Creations provide solutions for many categories and an unlimited colour range. Be inspired. Don't just buy plastic graded polymers or chip board laminate benchtops, choose ISPS Innovations. Refresh Renovations with ISPS Innovations.
Welcome to ISPS Innovations website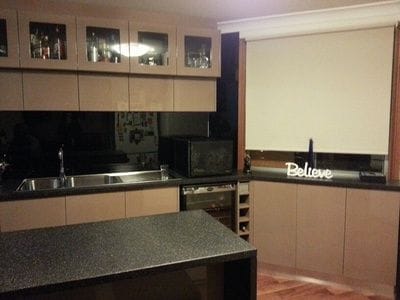 Your home to our creative splashback solutions & joinery. Bringing innovative splashback categories in Bonethane Premium high heat polymer sheeting in gloss or matte finish. IPA Acrylic splashbacks & bathroom wall panels, Printed Polymer Splashbacks and Wall Panels & CulourTek -Benchtop Kitchen Joinery Creations
ISPS Innovations produce hand made and crafted CulourTEK custom Bench-tops available in any colour in your choice of finishes and designs. Specialising in polyurethane doors & kitchen resurfacing in high gloss or satin finish. Let ISPS create your DREAM KITCHEN in solid 18mm construction with 32mm CulourTEK benchtop
Each request custom made to suit your application. Call one of our helpful team we can guide you through the colour design & application process. Where else will you find a broad range of splashback, benchtops and door options in any colour & in various substrates, suitable for every application.
Rule number 1 when choosing your splashback, benchtops & doors lay out your colour choices and be responsible for your choices decisions. Ensure that the colour pallette of each substrate you work with do not clash. Do not assume what colours your getting, ISPS Innovations provide alternative colour options, colour matching and samples prior to application.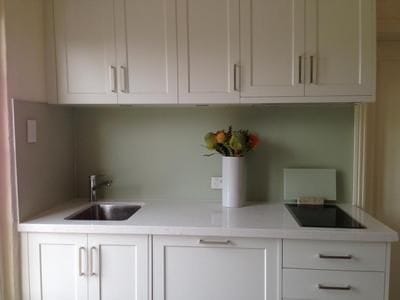 Check out this Farquhar Kitchen with our Bonethane Satin finish DIY splashback by ISPS Innovations
ISPS Innovations the MASTERS in DIY products making you the DIY MASTER! Call 08 8381 8880 or submit your enquiry through our enquiry screen.
Just some colours. Our range is unlimited!
Note: If your after the most vibrant white in your project then choose IPA Acrylic Sheeting by ISPS Innovations as Bonethane in an environment of whites can look or appear blue or grey ora. Colours to the left are Bonethane, colours to the right are or Acrylic graded material.

Posted by ISPS Innovations on 23 July 2016

Adelaide Resurfacing for Benchtops, Kitchens and Commercial Projects.National Service.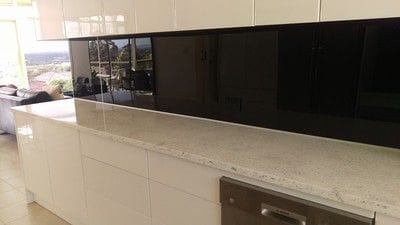 Replacing your existing kitchen, cupboards, benchtops, doors & splashbacks can be a costly. The savings generated by resurfacing & the overall outcome to your renovation will provide an economical and affordable solution that will meet budget.
Resurfacing in CulourTEK Creations & ISPS Polymer Splashbacks can save you 50 to 70% on the cost of new joinery for your kitchen bathroom, laundry or commercial project. When you factor in the costs of other building services associated with planning and mapping out a new kitchen, bathroom or renovation project or the inconvenience to living, it makes perfect sense to use your existing joinery especially if it's in good condition and your happy with the existing layout. ISPS Innovations can also modify your lay out if you require drawer instead of a cupboard or the other way round.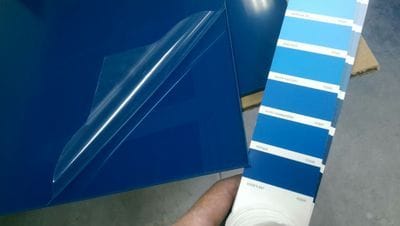 ISPS Innovations
meet health & safety requirements to provide a proficient & specialised service & finish. With 20 years experience in the industry and colour technology that creates a choice of illuminating finishes in gloss, satin or textured finish, ISPS Innovations create Innovative colour technology with CulourTek creations to showcase the ultimate new finish feeling.
ISPS Innovations remove all doors/benchtops to create the best resurfacing finish. If you require no joins in your benchtop ISPS can create a seamless look and rid benchtop joins in critical places, making your surfaces more hygienic.
With the environment in mind,
resurfacing reduces landfill & with ISPS coating technology we recycle our dried waste paint into renewable building material processed in a water based system.
ISPS Innovations specialise in refreshing laminate, timber, existing polyurethane or vinyl wrap finishes, we also supply Glass, Bonethane Engineered Polymer wall panels or IPA Acrylic splashbacks to go over existing tiles & surfaces providing you with a total package and value for money.
CulourTek Kitchen and Bonethane Premium High Heat Polymer Splashback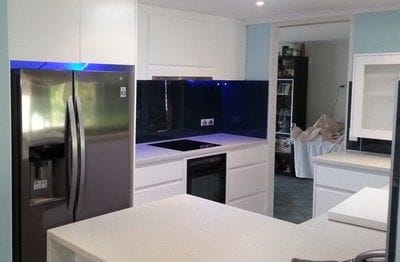 CulourTek Creations Resurfacing Techniques in any colour!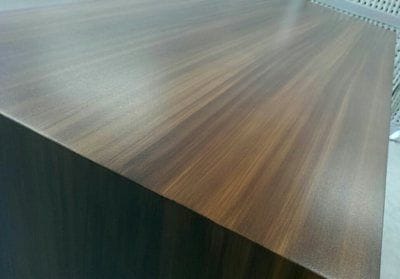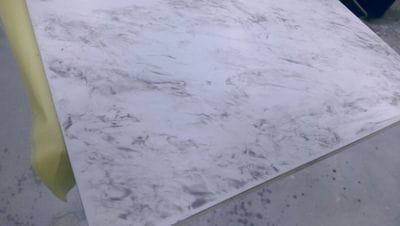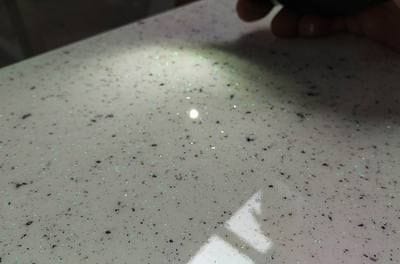 ISPS offer a custom service with unlimited alteration options and finishes.
Our benchtops can be addressed in the following replicated finishes in any colour combination
Timber
Stone
Marble
Opal/Metallic EFX
Concrete
Or customise your finish, ISPS Innovations will provide samples prior to production to ensure full customer satisfaction.

CulourTek Resurfacing - Kitchens Benchtops,Vanities,Doors,Acrylic Spashbacks,Glass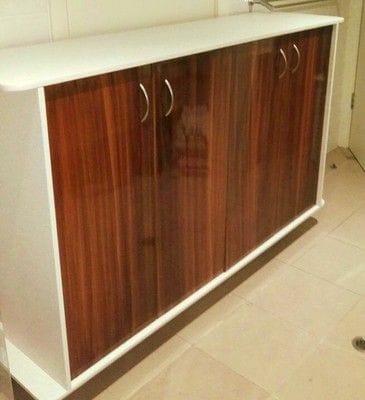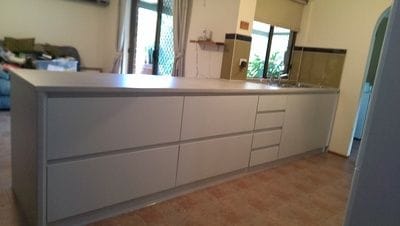 ISPS Innovations Kitchen Resurfacing Benefits
Great for the environment, reducing landfill. ISPS recycle our polymers and dried waste paint into a water based system creating new building materials. Check out the note book stand we created from dried waste polymers making Bonethane10.
You love your existing layout and want to make slight alterations including colour change,additions or joining your benchtop in 1 piece.
Your selling your home and for a small cost less than the out lay of a new kitchen you can add $20, 000.00 to the sale of your home. Our colour technology finishes are truly out of this world.
Resurfacing is cost effective and you are able to achieve the desired look and finish without being limited to colour or desired finished range.
For all you interior and exterior needs and special colour requests you can rely on ISPS Innovations to provide quality, service and eye catching finishes that turn ordinary into extraordinary.
PH 08 8381 8880 www.ispsinnovations.com.au
| | |
| --- | --- |
| Posted in: Architects Interior Designers ISPS Innovations DIY Bathroom Splashbacks and Wall Panels by ISPS Innovations Critical Colour Matching Durable Surfaces ISPS Innovations DIY Acrylic Splashbacks IPA Acrylic Splashbacks, Bonethane Premium Splashbacks & Wall Panels, Colour Bunnings Splashbacks Real Estate Agents Builders Building Materials Custom Kitchen Builders Adelaide locally owned nationally supplied by ISPS Innovations Acrylic Splashbacks for Kitchens,Bathrooms, Laundries Innovative Splashbacks & Polymer Systems By ISPS Innovations Office Supplies, Tablet Stands - By ISPS Innovations Tips to choosing your DIY Acrylic Splashback by ISPS Innovations Acid etched glass toughened Waste, Recycle,Reduce Landfill,Energy Recovery Brick painting, Brick and Stone refresh Australian Standard Building Materials Acrylic Splashback Innovative Interior Desinger, Architects,Pantone colours Acrylic Splashbacks Bonethane Premium ISPS Innovations Splashbacks Kitchen & Joinery Custom & Installed ColourTek Benchtops, Wall Panels and Partitions Cut to size Acrylic Splashbacks and custom joinery, kitchens, benchtops | |