Sign-Up for eNews
Join our mailing list for latest news and offers!
Jan 15 2020
Kitchen makeover, Kitchen Resurfacing or New Kitchen? ANNOUNCEMENT CORONAVIRUS, COVID19 : ISPS a...
Dec 27 2019
Like Glass Acrylic Splashbacks 6mm x 2440 x 1220 sheet delivered for $571.00 ACT , Canberra ISP...

ISPS Innovations NEWS - SUPPLY AUSTRALIA WIDE CUSTOM Acrylic Splashbacks, Bonethane, CulourTEK Benchtops - our total range available in any colour & gloss level....
Customise you interior requests in any colour size and have it delivered to your state.
ISPS Innovations inspire the think & creative design step with our innovative colour face and colourback technologies. Our Acrylic Splashbacks, Acrylic Wall Panels, Kitchen Splashback, Laundry Splashback, Bathroom Shower Wall Panels, Feature Wall Panels, Printed Splashbacks, Kitchen Resurfacing (& New Kitchen) & Benchtop in CulourTEK Creations provide solutions for many categories and an unlimited colour range. Be inspired. Don't just buy plastic graded polymers or chip board laminate benchtops, choose ISPS Innovations. Refresh Renovations with ISPS Innovations.
Welcome to ISPS Innovations website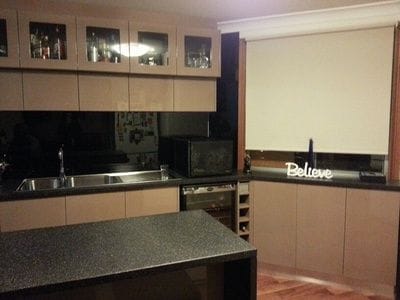 Your home to our creative splashback solutions & joinery. Bringing innovative splashback categories in Bonethane Premium high heat polymer sheeting in gloss or matte finish. IPA Acrylic splashbacks & bathroom wall panels, Printed Polymer Splashbacks and Wall Panels & CulourTek -Benchtop Kitchen Joinery Creations
ISPS Innovations produce hand made and crafted CulourTEK custom Bench-tops available in any colour in your choice of finishes and designs. Specialising in polyurethane doors & kitchen resurfacing in high gloss or satin finish. Let ISPS create your DREAM KITCHEN in solid 18mm construction with 32mm CulourTEK benchtop
Each request custom made to suit your application. Call one of our helpful team we can guide you through the colour design & application process. Where else will you find a broad range of splashback, benchtops and door options in any colour & in various substrates, suitable for every application.
Rule number 1 when choosing your splashback, benchtops & doors lay out your colour choices and be responsible for your choices decisions. Ensure that the colour pallette of each substrate you work with do not clash. Do not assume what colours your getting, ISPS Innovations provide alternative colour options, colour matching and samples prior to application.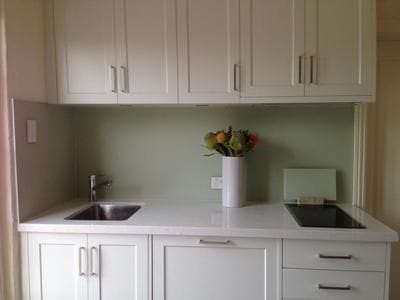 Check out this Farquhar Kitchen with our Bonethane Satin finish DIY splashback by ISPS Innovations
ISPS Innovations the MASTERS in DIY products making you the DIY MASTER! Call 08 8381 8880 or submit your enquiry through our enquiry screen.
Just some colours. Our range is unlimited!
Note: If your after the most vibrant white in your project then choose IPA Acrylic Sheeting by ISPS Innovations as Bonethane in an environment of whites can look or appear blue or grey ora. Colours to the left are Bonethane, colours to the right are or Acrylic graded material.

Posted on 26 February 2016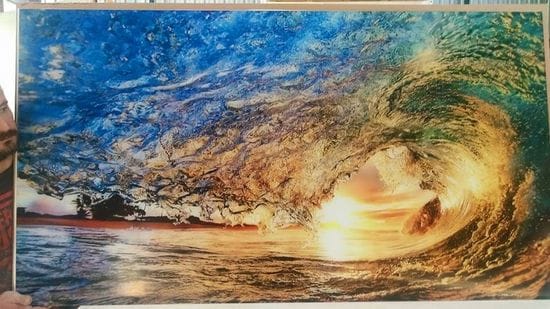 Australian Made Acrylic Splashbacks - Commercial and Domestic Applications Specified by Architects and Designers adored by DIY Devotee's.

Interiors experts & DYI Devotee's, ISPS Innovations, provide a broad range of IPA acrylic splashbacks and luxury polymer wall panels suited to both commercial and high-end residential applications.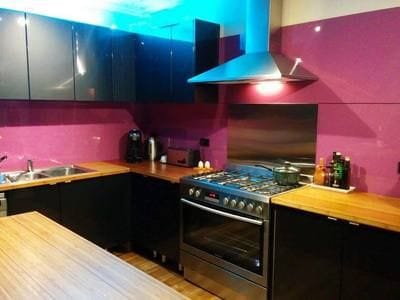 Cut to size to suit any project; IPA acrylic splashbacks can be digitally printed, and are available in an array of striking finishes and on-trend colour ways.
Australian-made and manufactured, IPA acrylic splashbacks feature:
A heat rating of 100°c with continuous service temp of 80°c
Hard-wearing high-gloss or satin surface finish, with a luminous 94 percent light transmission
6mm profile featuring stunning colour depth
Available in any colour or shade
Versatile and stylish, IPA Acrylic Splashbacks are suited to a range of applications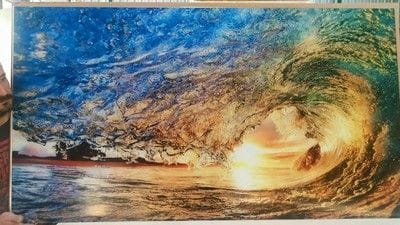 Under bars
Shower cubicles
Feature walls
Commercial projects and displays
Wet areas
Corporate signage
White boards
Kitchens, laundries and bathrooms
Schools, offices, hospitals and boardrooms
Hospitals, bars and cafes
ISPS Innovations' IPA acrylic splashbacks are robust and designed to last
Feature interior and exterior wall panels
Offering efficient delivery nation-wide, and backed by a dedicated team of designers, ISPS Innovations are committed to helping you find the best interior solutions to suit your project.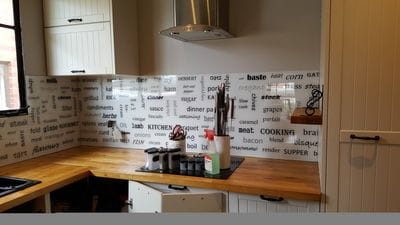 www.ispsinnovations.com.au
ISPS Innovations are applicators for the Evonik PLEXIGLAS® range using ISPS Innovations colour technology. Be it HiGloss fused range or clear sheeting in any colour with GRIPTEK backing. Only ISPS Innovations can provide a national service with a range of custom interiors and exteriors fit for any space, any colour and almost any size and shape. We have the biggest splashback,wall panel, benchtops, doors and partitions range available in any colour and ISPS EFX.
IPA Acrylic Sheeting
IPA Acrylic surfaces are made from quality PMMA acrylic sheeting and are recommended for versatile commercial and domestic applications including laundries, gymnasiums, spa surrounds, table tops, digital printed panels and photos, underbars, shelves, commercial shopfront displays; corporate signage, projector screens, luxury bathroom splashbacks, display menus, vanities, showers, and white boards among many more.

Key features and benefits of PMMA/IPA Acrylic sheeting include superior surface with non-yellowing properties, available cut to size and shape, any colour and digital print possible, suitable for all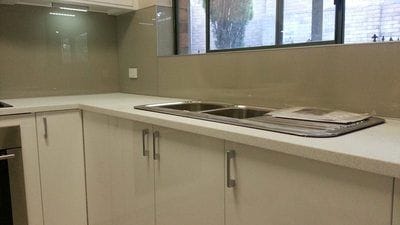 wet areas, optional GripTek backing, and Australian Made product.
Bonethane Polymer Wall Panels & Colourback Splashbacks
Bonethane polymers are available in high gloss, satin finish, various colours, combination colour EFX, metallic colours, and digital print with optional GripTek backing.
Proudly Australian made and owned.
Quality tested since 1998 and featured on renovating platforms for ease of installation and amazing colour options.
For more information visit www.ispsinnovations.com.au
You can now order your splashbacks on line with ISPS Innovations with delivery to your state.