Sign-Up for eNews
Join our mailing list for latest news and offers!
Jan 15 2020
Kitchen makeover, Kitchen Resurfacing or New Kitchen? ANNOUNCEMENT CORONAVIRUS, COVID19 : ISPS a...
Dec 27 2019
Like Glass Acrylic Splashbacks 6mm x 2440 x 1220 sheet delivered for $571.00 ACT , Canberra ISP...

ISPS Innovations NEWS - SUPPLY AUSTRALIA WIDE CUSTOM Acrylic Splashbacks, Bonethane, CulourTEK Benchtops - our total range available in any colour & gloss level....
Customise you interior requests in any colour size and have it delivered to your state.
ISPS Innovations inspire the think & creative design step with our innovative colour face and colourback technologies. Our Acrylic Splashbacks, Acrylic Wall Panels, Kitchen Splashback, Laundry Splashback, Bathroom Shower Wall Panels, Feature Wall Panels, Printed Splashbacks, Kitchen Resurfacing (& New Kitchen) & Benchtop in CulourTEK Creations provide solutions for many categories and an unlimited colour range. Be inspired. Don't just buy plastic graded polymers or chip board laminate benchtops, choose ISPS Innovations. Refresh Renovations with ISPS Innovations.
Welcome to ISPS Innovations website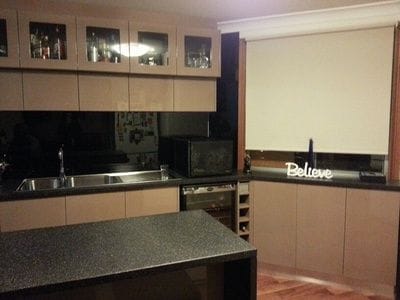 Your home to our creative splashback solutions & joinery. Bringing innovative splashback categories in Bonethane Premium high heat polymer sheeting in gloss or matte finish. IPA Acrylic splashbacks & bathroom wall panels, Printed Polymer Splashbacks and Wall Panels & CulourTek -Benchtop Kitchen Joinery Creations
ISPS Innovations produce hand made and crafted CulourTEK custom Bench-tops available in any colour in your choice of finishes and designs. Specialising in polyurethane doors & kitchen resurfacing in high gloss or satin finish. Let ISPS create your DREAM KITCHEN in solid 18mm construction with 32mm CulourTEK benchtop
Each request custom made to suit your application. Call one of our helpful team we can guide you through the colour design & application process. Where else will you find a broad range of splashback, benchtops and door options in any colour & in various substrates, suitable for every application.
Rule number 1 when choosing your splashback, benchtops & doors lay out your colour choices and be responsible for your choices decisions. Ensure that the colour pallette of each substrate you work with do not clash. Do not assume what colours your getting, ISPS Innovations provide alternative colour options, colour matching and samples prior to application.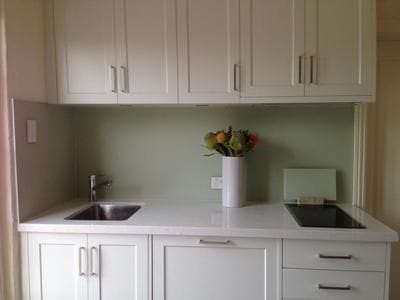 Check out this Farquhar Kitchen with our Bonethane Satin finish DIY splashback by ISPS Innovations
ISPS Innovations the MASTERS in DIY products making you the DIY MASTER! Call 08 8381 8880 or submit your enquiry through our enquiry screen.
Just some colours. Our range is unlimited!
Note: If your after the most vibrant white in your project then choose IPA Acrylic Sheeting by ISPS Innovations as Bonethane in an environment of whites can look or appear blue or grey ora. Colours to the left are Bonethane, colours to the right are or Acrylic graded material.

Posted on 30 July 2015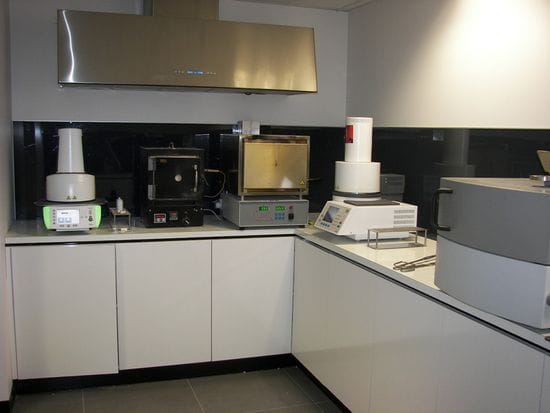 Be The Selector for Architectural Polymer Splashbacks and Wall Panels in your choice of Acrylic and Bonethane High Heat - UV .
ISPS Innovations create innovative splashbacks in Acrylic and Bonethane Premium high heat polymer, a key interior wall panel respected and specified by designers architects and adored by DIY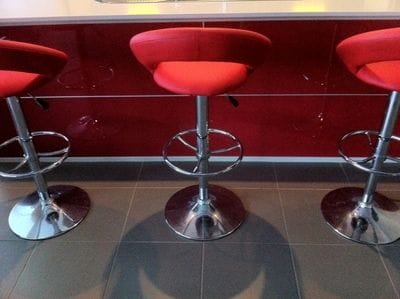 Renovators for its ease in function and durability. Superiority in stylish excellence used in kitchens wet areas including showers, feature walls, signage & digital printed splashbacks. What is more our Bonethane Premium Splashbacks can be used outside and is UV regulated. Our impresseive polymer range expresses the characteristic elegance & depth of glass.
ISPS Innovations provide elevated excellence in colour technology and Printed Bonethane Premium Splashbacks that carries the product of Australia logo. Our Innovative and decorative technologies are ideal for domestic and commercial applications which have become over the years the proven quality and accepted glass alternative for Architectural and Designer developments.
Measure of Excellence #1. Producing the finest visually translucent Bonethane and Acrylic polymers, using ISPS's innovative colour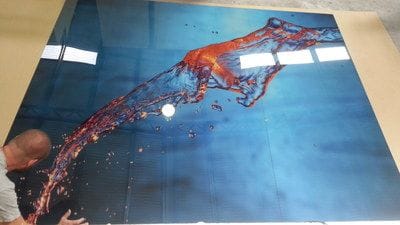 technologies with GripTek backing.
GripTek backing eliminates the unsightly wear of silicone bleeding and delaminating of coatings providing colour consistency and depth.Bonethane & IPA sheeting is waterproofed, protecting colour depth or digital imbedded image.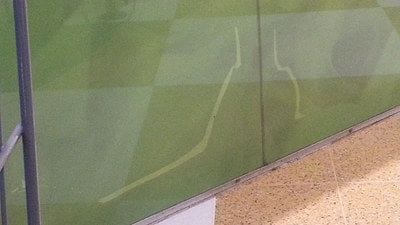 Measure of Excellence #2. Reduce the price by using our selector polymer splashback choices. ISPS Polymer Splashbacks are far less than glass to purchase, making ISPS the true glass alternative that creates a platform of options. Whilst Acrylic is a great DIY product that serves its purposes in many applications, Bonethane is 38% faster in application and time saving processes, what is more Bonethane does not split or crack when cutting, suitable for outdoors, equipped with self extinguishing properties & comes with a 14year warranty in a few easy steps.
Measure of Excellence #3. The flexibility and function of ISPS polymers meet Architectural & Designers colour recommendations & maintain crucial deadlines applied and guided by strict OH&S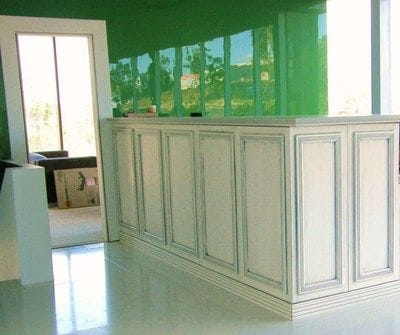 schedules. Due to the light weight of our polymer substrates the ease of cutting, drilling and planning with standard fabricating equipment make our products widely welcomed by trade and DIY Renovators.
ISPS have a team of colour specialists and interior and exterior experience joined with our knowledge and understanding of climatic weathering for durable building material requirements. We undertake Designer and Architectural impressions to archetype followed by production. ISPS will deliver your vision through our Innovations to meet your exact project requirements.
Measure of Excellence #4 ISPS have provided an online shop for DIY Renovators and Home Renovation building materials creating a one stop online platform of custom designed Splashbacks, Benchtops, Kitchens bringing the consumer cost effective interior products made to size and shape in any colour an colour combination. Our range is immeasurable and quality is never compromised.
Measure of Excellence #5 KEY attribute of Bonethane: If shifts are evident in the foundation of your dwelling, consumers & specifiers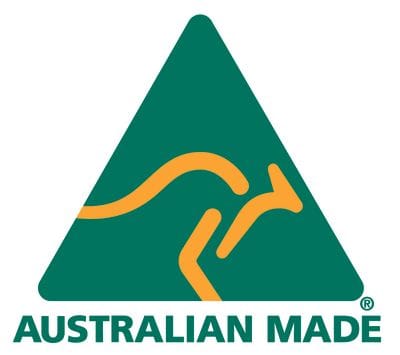 benefit from the use of Bonethane sheets as they can be removed from walls years on without breaking, meaning wall can be repaired and sheet can be replaced. Where acrylic, tiles and glass will crack, Bonethane bows forward allowing the opportunity to remove from the wall and then replace. What more additional power cut outs can be applied through the face of Bonethane without splitting or cracking the sheet, this cannot be achieved with Acrylic sheets.
PH 08 8381 8880 7days a week till 9pm Nationally.
Sustainability attributes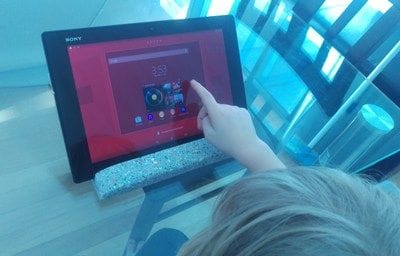 IPA Acrylic Locally made, Bonethane Product of Australia. Our Polymers are Recyclable into Bonethane10. Production waste is recyclable. Packaging condensed.
For more information contact www.ispsinnovations.com.au Nationally supplied and delivered
| | |
| --- | --- |
| Posted in:Architects Interior Designers ISPS InnovationsDIY Bathroom Splashbacks and Wall Panels by ISPS InnovationsDIY Acrylic Splashbacks IPA Acrylic Splashbacks, Bonethane Premium Splashbacks & Wall Panels, ColourReal Estate AgentsBuildersBuilding MaterialsInnovative Splashbacks & Polymer Systems By ISPS InnovationsOffice Supplies, Tablet Stands - By ISPS InnovationsTips to choosing your DIY Acrylic Splashback by ISPS InnovationsWaste, Recycle,Reduce Landfill,Energy RecoveryInterior Desinger, Architects,Pantone coloursAcrylic SplashbacksBonethane PremiumISPS InnovationsSplashbacksKitchen & Joinery Custom & InstalledColourTek Benchtops, Wall Panels and PartitionsCut to size Acrylic Splashbacks and custom joinery, kitchens, benchtops | |