Printed Splashbacks - Australian Made ISPS Innovations
Posted on 7 December 2018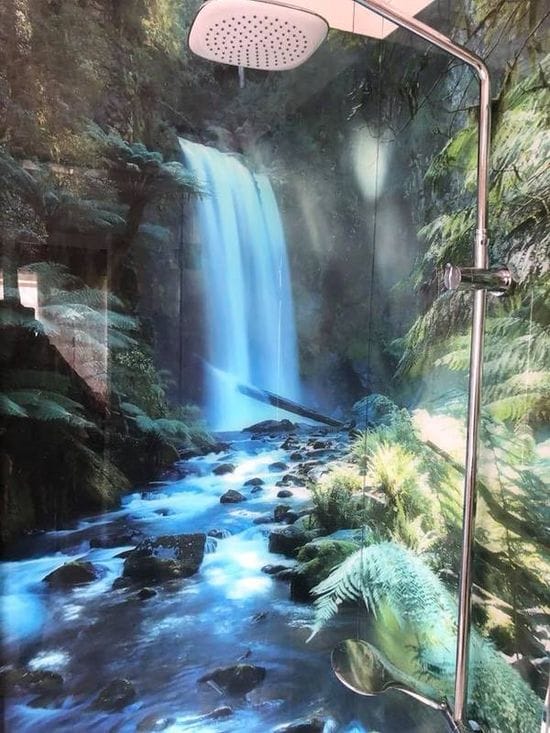 Printed Acrylic Splashbacks and Printed Glass Splashbacks By ISPS Innovations - Printed Splashbacks Guide.
Everyone knows by now that ISPS Innovations create amazing innovative interiors!
Our total splashback range is custom coloured, available in print or ISPS combi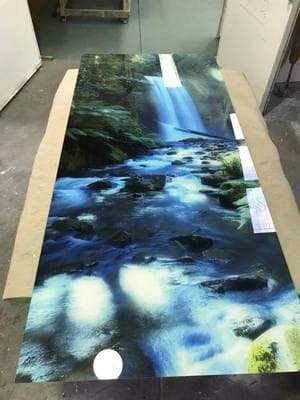 nation EFX.
A bit about us if you have not already heard the good news.
ISPS Innovations are the solution & leaders in custom coloured DIY printed Acrylic splashbacks, Bonethane Splashbacks, Glass Splashbacks, Custom Coloured CulourTek Benchtops, Cabinets, providing support to our client base Australia wide 7 days a week and we deliver Australia wide.
Everything we do is custom made and custom coloured backed by a superior warranty.
Deal direct with an Australian manufacturer.
ISPS Innovations is a Family Run Business, we were the national supplier to the Bunnings chain for a number of years showcasing our diverse range of polymer splashbacks & wall panels; Bonethane & IPA Acrylic polymer splashbacks.
ISPS Innovations set the national standard for custom colured and printed DIY polymer splashbacks in Australia.
ISPS Innovations researched and developed a polymer splashback that is ready to use and & a breeze to install.
ISPS reviewed trouble shooting mishaps that arise on site and developed a sheet that comes ready, these processes are built into the polymer sheet. This eliminates a lot of other processes that are required when installing a splashback on a wall.
ISPS Innovations have taken all the negatives on site during install and built positives into our sheets, increasing the integrity, performance of our sheets but not increasing the cost. The performance of our polymer sheets are imperative to the end user.
So with a proven customer support record and supreme product reviews, ISPS Innovations now supply our total creative Australian & hand made splashbacks, benchtops and kitchen range direct to the public.
By having a custom hand made finish, you know you are getting quality handmade traditonal, Australian Made finishes.
ISPS Innovations range of products cover the ever popular custom coloured high heat polymer Bonethane Splashback, IPA Acrylic Printed Splashbacks & IPA coloured Acrylic Splashbacks.
What is Bonethane & IPA Acrylic?
Bonethane is a high heat polymer, suitable for high heat applications behind induction,ceramic cooktops and outdoors.Bonethane looks just like glass, can be cut drilled and planned onsite.
IPA Acrylic is designed for wet areas, feature walls and many decorative applications.IPA Acrylic splashbacks have a hard wearing face and can be cut , drilled and planned onsite.
Both sheets come with GripTEK barrier backing on coloured sheets.
Our IPA Acrylic Marker Boards are superior in performance, no staining or shadowing with the use of water base markers. ISPS Innovations supply a range of marker pens for our markerboards.
Printed Splashbacks guide to choosing the right image for your printed splashback.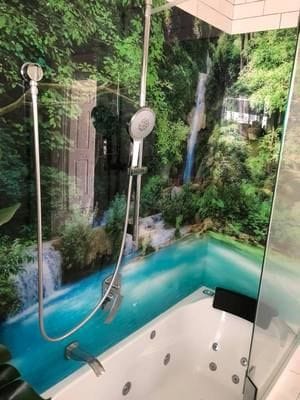 The ISPS guide for printed splashbacks provides a seamless process to choosing the right image for your printed decorative Bonethane or Printed Acrylic splashback and wall panel.
Some times solid and metallic colours for a splashback and wall panel are not enough and an extra creation of inspiration is required so if you are after splashback or feature wall that offers something outside the square, ISPS Innovations is the right choice as we not only cater for your splashbacks we can also custom manufacture your benchtops too.
ISPS Innovations polymer printed acrylic sheets allows your creative character to showcase a distinct elegance that will suit your kitchen, bathroom, laundry for both businesses or homes. Planning is essential when finding an image that will ensure a striking result.
Choosing your high definition image is the first step to the final result. There are some really important points to consider when choosing images, the ISPS printed splashback guide will make it seamless.
Before choosing your image it is important to keep with the colour and theme of your room. Your inspiration can be drawn from the colours surrounding the layout of your room, this is the key to choosing the right image. It is also important that you connect with the image.
Where do I start?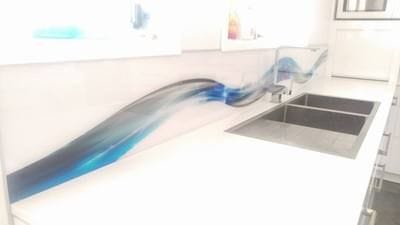 You have decided for your shower splashback, kitchen splashback, bathroom feature wall or outdoor feature wall that a motif printed creation will attract the stimulus that brings a uniqueness to your home or business.
So ask yourself is the theme you desire a beach, flower, water fall, fields of vibrant inspiration, something in abstract perhaps black and white with a hint of red, or vibrant images & patterns outside the spectrum used as a key feature in your home or business.
There are reputable image libraries to assist shutter stock, istock photos to name some simply enter your style or theme into the search menu and explore the many wonders of royalty free high res images.
Succeeding the colour palette of the room when choosing a splashback design is important sometimes even following through with a solid colour alternative may make your room layout appear bigger, example having a water fall image surrounding your shower base and following through with light or earth solid colour will open up the room and showcase the image.
When choosing your image the size of your room is a very important factor, having a printed splashback should be the key feature whether it is a substantial impact or more refined and subtle feel.
Choices
Unsure how you want your room to look but have a concept?
It is important that you communicate your inspiration but also take on board any advice provided regarding resolution, layout and other actions that are considered when laying out the graphic image.
ISPS Innovations are here to help and it is important not to loose sight of the over all finish & inspiration. No question is silly so please feel free to ask.
High Resolution Images
Sourcing high resolution image for your printed splashbacks as mentioned earlier is made easy and is cost effective with a number of royalty free online sites. Sourcing the right high resolution image is the best way to ensure a clean and sharp printed splashback or feature wall panel to ensure the colours are reproduced clearly with the CMYK process.
Note when choosing an image:
Images that appear on a screen is displayed in RGB, which displays a wider colour gamet. When printing to sheeting the process is in CMYK colour base this produces a lower colour gamet, there will always be some form of variation between the online image and printed image.
TIPS to choosing the right image:
Choose a Vertical Image for Portrait and Horizontal for Landscape ensuring graphical measurements sit justified to your sheet size and is laid out correctly. Have a fair expectation of the visual appearance, what is on a screen and is vibrant will not have the same light source to enhance colour spectrum.
Our polymer splashbacks require a 60mm clearance from induction or electric cook-top & is not suitable for a gas burner, glass is another option for Gas burners, ISPS Innovations have created the first glass resolution upstand, call our office for further information.
Low resolution images at 100 to 150 DPI will look just fine on a screen & may look great for print process up to A3 size but consider the size of a wall, when enlarging a low res file of 150 DPI to 3 metre x 2 metre wall, this will pixelate and become distorted.
Images from google, bing or your phone will not be suitable for your printed splashbacks as the resolution to these images are not appropriate for print process. Images will need to be addressed from a proper licenced establishment, designer or photographer or you may have a a camera that functions well with high resolution images.
Here are some services we use that are reputable.
If you are not comfortable buying on line ISPS can address for you.
If you require further establishments for image sourcing please feel free to contact our office on 08 8381 8880. Nationally 7 days a week.
You can also purchase images from other professionals that specialise in landscape or portrait photography this imagery will harvest a sharp high resolution copy suitable for our print CMYK process.
When acquiring your image form an on line library it is important to choose the highest resolution and dimension file size accessible. We will not accept files less than 300 DPI but also consider file size including length by height of image. A low res image will provide a pixelated out come.
To govern image resolution by file size, file details should be checked. Pixel dimension narrates the length and width of an image. The more pixels the greater the image. This can be determined by our office if you are unsure.
ISPS Innovations will check the image DPI VS your layout Length by Height and advise accordingly before buying the image.
Exclusive image or pattern
After a unique design? Our graphic designer can assist with the image and layout to create a visual master image for print CMYK process. Addional charges apply for this service.
Image positioning and orientation
The image direction is important, so when selecting an image please take consideration the image length by height VS the Splashback or Wall Panel length by height. This is to safe guard any loss of the image impression. It is imperative to choose an image with a similar dimension proportion.
Images that are used with the wrong format orientation run the risk of loosing image depth. Resulting in the reduction of resolution because the image has been cut and stretched to fit against its appropriate layout.
Submission of image
Images chosen can be sent via email, or we can purchase the image on your behalf.
Other options is to send us the link, or for larger file formats we use the services of www.hightail.com or you can send by USB
ISPS Innovations provide a low res proof prior to print so if you need to make any changes you have the opportunity to do so, so review carefully as we do not refund on errors.
Sometimes it may not be possible to print a whole vertical image horizontally or viser versa as it may distort or loose critical scenery. This also applies to large over sized images that are to be placed in narrow long areas. Just because they are a large file does not mean it can be reduced to fit across the shape of the sheet.
Our Printed Splashbacks and Wall Panels are suitable for any home, shower cubicles, shop or commercial display the options are endless.
With our range of splashbacks you have a selection so be the selector of your next custom project.
ISPS Innovations polymer range of spashbacks and feature wall panels look identical to glass, we should know as we supply glass too.
Optional barrier backing on Bonethane or IPA Acrylic eliminates the unsightly wear of silicone marks or delaminating of coatings from or through the sheet once mounted to the wall.
Have you ever seen the bleeding of this process in a shopping centre shop display? This is a shop fitters nightmare! This generally happen 3 to 6 months down the track.
Industry professionals use our Bonethane Printed Splashbacks for out door displays because of Bonethane's exceptional weathering characteristics.
ISPS Innovations building materials are cost effective, affordable & custom made to your request call direct today. Let ISPS create the unimaginable printed splashback and feature printed wall panel.
PH: 08 8381 8880 or go to our contact screen and express your enquiry for prompt service 7 days a week till 9pm nationally.
ISPS Innovations has the facilities to work with you and create the image of your dreams. Sheets are available with optional barrier backing.
You have control over the layout of the image, you may require it reduced, distorted or to run over a number of sheets creating one beautiful piece of art.
ISPS Innovations deliver our total range of Acrylic Polymer Printed Splashbacks & Benchtops Australia Wide.
OTHER EXTRA'S ISPS INNOVATIONS CAN MANUFACTURE
ISPS manufacture and supply custom
Acrylic splashbacks and marker boards, Bonethane Splashbacks, kitchens, benchtops Australia wide.
Our markerboards are popular & widley used with stem projects, Medical facilities, and business organisations.
Leaders in Kitchen & Bathroom Resurfacing.
We Nationally Supply to Geelomg, Sydney, Queensland, Melbourne, Brisbane, Darwin, Adelaide,Perth,Tasmainia,Toowoomba, Cairns, ANYWHERE IN AUSTRALIA !
For more informaion call 08 8381 8880 Mobile 0424 877 084 7 days a week till 9pm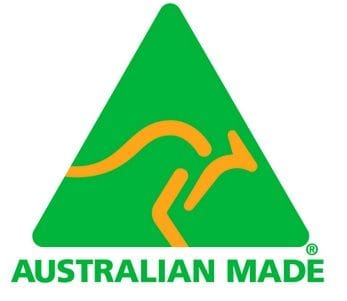 Tags:
Architects Interior Designers ISPS Innovations
DIY Bathroom Splashbacks and Wall Panels by ISPS Innovations
Critical Colour Matching Durable Surfaces ISPS Innovations
Printed Splashbacks and Wall Panels
DIY Acrylic Splashbacks IPA Acrylic Splashbacks, Bonethane Premium Splashbacks & Wall Panels, Colour
Bunnings Splashbacks
Real Estate Agents
Builders
Building Materials
Custom Kitchen Builders Adelaide locally owned nationally supplied by ISPS Innovations
Acrylic Splashbacks for Kitchens,Bathrooms, Laundries
Innovative Splashbacks & Polymer Systems By ISPS Innovations
Office Supplies, Tablet Stands - By ISPS Innovations
Tips to choosing your DIY Acrylic Splashback by ISPS Innovations
Acid etched glass toughened
Selector Acrylic Splashbacks
Waste, Recycle,Reduce Landfill,Energy Recovery
Brick painting, Brick and Stone refresh
Australian Standard Building Materials
Bunnings Warehouse Acrylic Splashbacks
Acrylic Splashback Innovative
Interior Desinger, Architects,Pantone colours
Acrylic Splashbacks
Bonethane Premium
ISPS Innovations
Splashbacks
Kitchen & Joinery Custom & Installed
ColourTek Benchtops, Wall Panels and Partitions
Cut to size Acrylic Splashbacks and custom joinery, kitchens, benchtops