Printed or Coloured Acrylic Wall Panels & Splashbacks - ISPS Innovations
Posted on 10 July 2016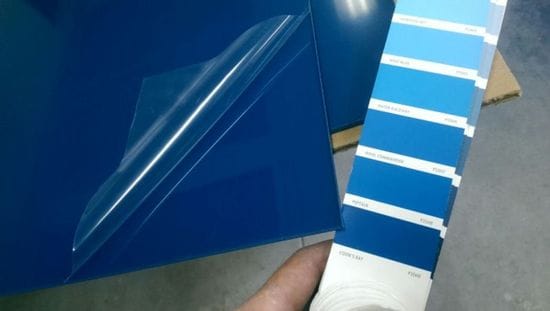 Coloured, Printed or EFX Polymer Wall Panels - By ISPS Innovations
Luxury high gloss or satin finish polymer wall panels & splashbacks in printed, coloured or EFX are available in IPA Acrylic & Bonethane® Premium.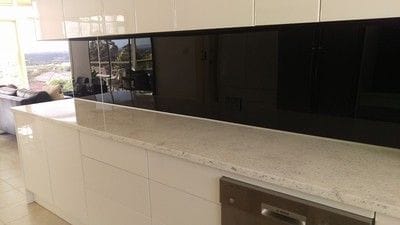 Supreme product's for both commercial & residential applications. ISPS aim to accommodate all project types & design specifications.

Our colour face technology, design & skill present Architects, Interior Designers and DIY Devotees the confidence of choice, product stability and colour proficiency.
Quality tested since 1998.
ISPS's Colour-face Technology on our total range leads in innovation. ISPS provide a national colour service.
We care about the environment, our polymer waste is recycled into a water based system producing Bonethane10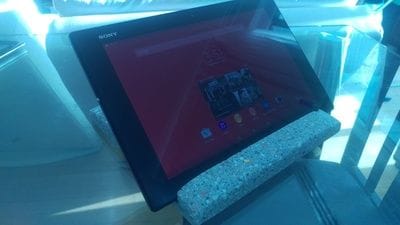 renewable building products. Check out this note book stand we created from our left over polymer waste.
Creating the perfect, Australian Made custom Splashback and Wall Panels is easy with ISPS Innovations, we turn ordinary into extraordinary. SEE: ISPS EFX range which creates any colour combination with ISPS granulated polymer EFX.
Our extensive range of splashback products are available in the following processes in any colour or digital print process.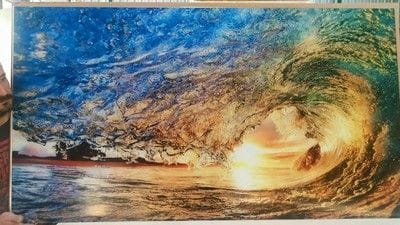 Bonethane printed splashbacks
Printed IPA Acrylic feature walls
Printed IPA Acrylic shower & kitchen panels
High heat UV printed polymer panles
EFX polymer splashbacks & wall panels
Digital printed Glass
Metallic Splashbacks
Any Colour Process
Bonethane® Premium and IPA Acrylic come with GRIPTEK backing to lock in colour, kick out the bleeding of silicone which happens months on after install and colour print fading. 100% waterproofed suitable for indoors and outdoors to deal with Australia's climatic weathering.

ISPS Innovations create any colour process in combination colour
AUSTRALIAN MADE Polymer Splashbacks by ISPS Innovations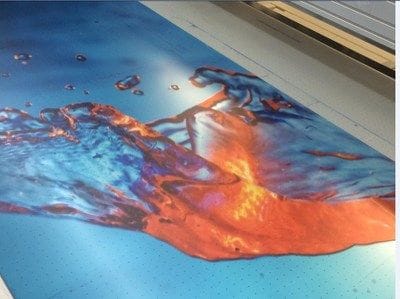 Printed & Coloured: You have the option of providing your own image or colour sample to use as the backdrop for the splashback or to work with our resident photographer to produce an artistic printed masterpiece.
ISPS Splashbacks
are preserved and waterproofed to ensure each splashback is correctly sealed. ISPS use our specially formulated GRIPTEK as the backing on our polymer sheets to lock in colour, making the product 100% waterproofed and securing a background colour depth that is visually rewarding. GripTek provides easy removal from wall face if your updating or want to move the panel years on.
Use Bonethane and IPA Acrylic for ; Splashbacks, Wall Panels, Doors, Partitions, Feature Walls, Shower Panels, Commercial Displays, White Boards, Projector Screens, Marker Boards, Schools, Menu Boards, Gymnasiums...... Resurfacing..... ENDLESSSSSSS
With endless designs, colour options,
this affordable luxury and robust performing splashback product range will turn any project into a permanent art installation exuding style, creativity & longevity.
The options endless. SEE CulourTek Creations
for joinery or resurfacing needs.
For more information call us on 08 8381 8880, 7 days a week till 9PM.
National Delivery.
www.ispsinnovations.com.au
Have a creative day with ISPS Innovations!
ISPS Innovation Splashbacks are a part of the
Australian Made Campaign
.
PH: 08 8381 888. National Delivery. www.ispsinnovations.com.au
Tags:
Architects Interior Designers ISPS Innovations
DIY Bathroom Splashbacks and Wall Panels by ISPS Innovations
Critical Colour Matching Durable Surfaces ISPS Innovations
DIY Acrylic Splashbacks IPA Acrylic Splashbacks, Bonethane Premium Splashbacks & Wall Panels, Colour
Bunnings Splashbacks
Real Estate Agents
Builders
Building Materials
Custom Kitchen Builders Adelaide locally owned nationally supplied by ISPS Innovations
Acrylic Splashbacks for Kitchens,Bathrooms, Laundries
Innovative Splashbacks & Polymer Systems By ISPS Innovations
Office Supplies, Tablet Stands - By ISPS Innovations
Tips to choosing your DIY Acrylic Splashback by ISPS Innovations
Acid etched glass toughened
Waste, Recycle,Reduce Landfill,Energy Recovery
Brick painting, Brick and Stone refresh
Australian Standard Building Materials
Acrylic Splashback Innovative
Interior Desinger, Architects,Pantone colours
Bonethane Premium
ISPS Innovations
Splashbacks
Kitchen & Joinery Custom & Installed
ColourTek Benchtops, Wall Panels and Partitions
Cut to size Acrylic Splashbacks and custom joinery, kitchens, benchtops