Sign-Up for eNews
Join our mailing list for latest news and offers!
Jan 15 2020
Kitchen makeover , Kitchen Resurfacing or New Kitchen? ANNOUNCEMENT CORONAVIRUS, COVID19 : IS...
Dec 27 2019
Like Glass Acrylic Splashbacks 6mm x 2440 x 1220 sheet delivered for $571.00 ACT , Canberra ISP...

ISPS Innovations NEWS - SUPPLY AUSTRALIA WIDE CUSTOM Acrylic Splashbacks, Bonethane, CulourTEK Benchtops - our total range available in any colour & gloss level....
Customise you interior requests in any colour size and have it delivered to your state.
ISPS Innovations inspire the think & creative design step with our innovative colour face and colourback technologies. Our Acrylic Splashbacks, Acrylic Wall Panels, Kitchen Splashback, Laundry Splashback, Bathroom Shower Wall Panels, Feature Wall Panels, Printed Splashbacks, Kitchen Resurfacing (& New Kitchen) & Benchtop in CulourTEK Creations provide solutions for many categories and an unlimited colour range. Be inspired. Don't just buy plastic graded polymers or chip board laminate benchtops, choose ISPS Innovations. Refresh Renovations with ISPS Innovations.
Welcome to ISPS Innovations website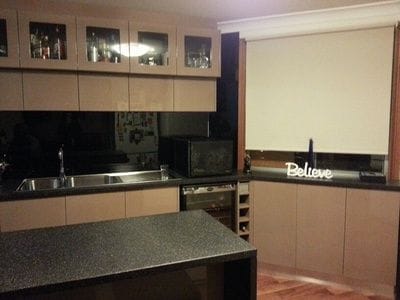 Your home to our creative splashback solutions & joinery. Bringing innovative splashback categories in Bonethane Premium high heat polymer sheeting in gloss or matte finish. IPA Acrylic splashbacks & bathroom wall panels, Printed Polymer Splashbacks and Wall Panels & CulourTek -Benchtop Kitchen Joinery Creations
ISPS Innovations produce hand made and crafted CulourTEK custom Bench-tops available in any colour in your choice of finishes and designs. Specialising in polyurethane doors & kitchen resurfacing in high gloss or satin finish. Let ISPS create your DREAM KITCHEN in solid 18mm construction with 32mm CulourTEK benchtop
Each request custom made to suit your application. Call one of our helpful team we can guide you through the colour design & application process. Where else will you find a broad range of splashback, benchtops and door options in any colour & in various substrates, suitable for every application.
Rule number 1 when choosing your splashback, benchtops & doors lay out your colour choices and be responsible for your choices decisions. Ensure that the colour pallette of each substrate you work with do not clash. Do not assume what colours your getting, ISPS Innovations provide alternative colour options, colour matching and samples prior to application.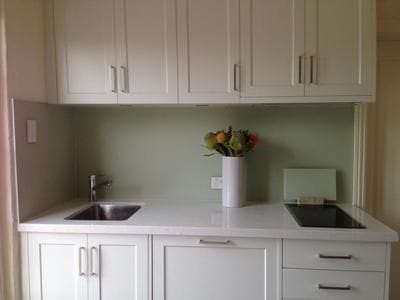 Check out this Farquhar Kitchen with our Bonethane Satin finish DIY splashback by ISPS Innovations
ISPS Innovations the MASTERS in DIY products making you the DIY MASTER! Call 08 8381 8880 or submit your enquiry through our enquiry screen.
Just some colours. Our range is unlimited!
Note: If your after the most vibrant white in your project then choose IPA Acrylic Sheeting by ISPS Innovations as Bonethane in an environment of whites can look or appear blue or grey ora. Colours to the left are Bonethane, colours to the right are or Acrylic graded material.

Posted on 30 July 2017

Acrylic Splashbacks, Around The Block & Renovations with ISPS Innovations
Are you watching shows like The Block , House Rules where contestants are provided with ridiculous budgets and unlimited resources to building materials that are limited in colour and don't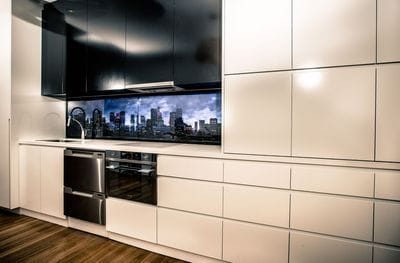 know where to start?
Have you seen the block 2016 bathroom, kitchen & laundry reveals? Just stunning! now we await The Block 2017 Bathroom, Kitchen & laundry reveals that we are sure to be the perfect 10.
But it's not all fun and games, interior designers & architects get very frustrated over these renovation show blunders & nuggets making decisions that don't conform structurally to the building code or Australian Standards.
It's a travesty when materials even those that conform to Australian standard are not installed to the Australian Building Code, especially when you hear from a uneducated supplier giving you the wrong information to make a quick buck.
An example is an Acrylic splashback supplier in Melbourne that has illegally used our company logo & registered trade-marked it under the radar. This Acrylic Splashback company have endorsed the use of Acrylic Splashbacks behind gas burners in a high-rise Bankstown Complex in NSW and continue to operate, even placing these Acrylic splashbacks as a wall panels behind a fire hearth......, questionable.....
ISPS Innovations Bonethane & Polymer IPA Acrylic Splashbacks have become the prevalent surface source of enterprise for designers & Architects specifiying splashbacks and wall panels for homes or commercial uses in medical facilities, kitchens, kitchenettes, schools, feature walls where the options are endless.
I know the team at ISPS Innovations can't wait to assist our DIY devotees & Designers with their amazing vision and assist with colour direction with our Australian Made and Standard quality luxury acrylic, polymer splashbacks, benchtops & joinery.
So are you tired of uneducated wombats throwing you sticks with products that don't work or serve their intended purpose, limited in colour range & do not conform to Australian standards or the Building Code. ISPS Innovations www.ispsinnovations.com.au have the solution. Choose from our range of custom coloured interior & exterior building materials.
ISPS Innovations provide a range of innovative interior and exterior building materials that are custom made, coloured & delivered Australia wide.
We produce a range of innovative splashbacks in IPA Acrylic & High Heat Polymer sheeting called Bonethane. Bonethane can be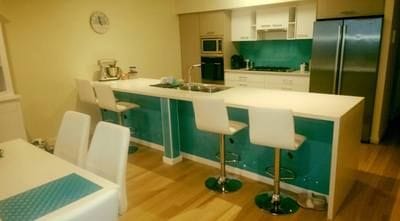 crafted and customised on site without cracking or splitting. Bonethane is a high heat polymer with self-extinguishing properties where as Acrylic PMMA is highly flammable. Our innovative benchtops are like no other and available in any colour combination and gloss level.
For gas cooktops ISPS Innovations also produce VetroPoly Toughened glass.
Our Polymer Splashbacks are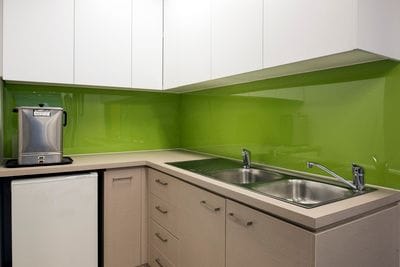 available in any solid colour, metallic, combination abstract EFX, print & back lit print process.
ISPS create robust performing interiors and address your custom requests based on your colour choices.
Our polymer splashback range is avaialble with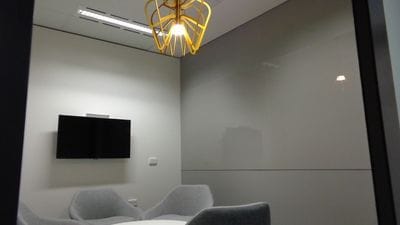 GRIPTEK backing which provides added protection from colour fading, delamination and silcione bleeding.
ISPS Innovations provide tips on the installation of your Acrylic Splashback & Bonethane Polymer Wall panels so you can save your self further money on installation as our products are easy and care free to install.
Our range of robust performing CulourTek Benchtops are produced on request in any colour! What is amazing with our hand painted finishes is that ISPS can replicate stone, timber and marble finishes in any colour combination in textured, satin or high gloss finish.
ISPS Innovations are leaders in the production of Acrylic Marker Boards & Projector Screens.
Want to create your dream reno like the contestants on the block, call our team of building material designers and let us manufacture or resurface your custom Australian Made and compliant product in your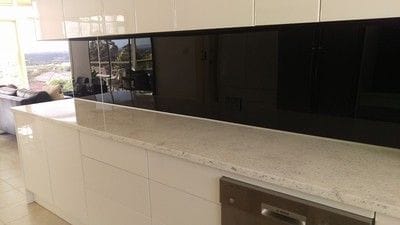 colour choice, print & ISPS EFX. We deliver Australia Wide.
Our experience with major supply chains like Bunnings and Mitre10 helped ISPS Innovations pave the way in pioneering solutions with no limits. Our range of colourback Acrylic Splashbacks, Bonethane High Heat Polymer Wall Panels & CulourTek Benchtops & joinery makes the unconsciousness come alive. Architects and designers specify ISPS Innovations for domestic and commercial applications.
ISPS Innovations supply our colourback splashbacks nationally to Sydney, Melbourne, Adelaide, Brisbane, ACT, Darwin, Tasmainia, Perth, North Geelong, Gold Coast, Cairns, central Coast, and country areas.
| | |
| --- | --- |
| Posted in:Architects Interior Designers ISPS InnovationsDIY Bathroom Splashbacks and Wall Panels by ISPS InnovationsCritical Colour Matching Durable Surfaces ISPS InnovationsDIY Acrylic Splashbacks IPA Acrylic Splashbacks, Bonethane Premium Splashbacks & Wall Panels, ColourBunnings SplashbacksReal Estate AgentsBuildersBuilding MaterialsCustom Kitchen Builders Adelaide locally owned nationally supplied by ISPS InnovationsAcrylic Splashbacks for Kitchens,Bathrooms, LaundriesInnovative Splashbacks & Polymer Systems By ISPS InnovationsOffice Supplies, Tablet Stands - By ISPS InnovationsTips to choosing your DIY Acrylic Splashback by ISPS InnovationsAcid etched glass toughenedWaste, Recycle,Reduce Landfill,Energy RecoveryBrick painting, Brick and Stone refreshAustralian Standard Building MaterialsAcrylic Splashback InnovativeInterior Desinger, Architects,Pantone coloursAcrylic SplashbacksBonethane PremiumISPS InnovationsSplashbacksKitchen & Joinery Custom & InstalledColourTek Benchtops, Wall Panels and PartitionsCut to size Acrylic Splashbacks and custom joinery, kitchens, benchtops | |