Sign-Up for eNews
Join our mailing list for latest news and offers!
Feb 14 2019
Acrylic Splashback Suppliers in Adelaide, Melbourne, Sydney, Brisbane, Darwin, Perth, Hobart.&...
Feb 13 2019
Acrylic Splashbacks and Printed Splashbacks Adelaide Welcome to ISPS Innovations the creat...

ISPS Innovations NEWS - SUPPLY AUSTRALIA WIDE CUSTOM Acrylic Splashbacks, Bonethane, CulourTEK Benchtops - our total range available in any colour & gloss level....
Customise you interior requests in any colour size and have it delivered to your state.
ISPS Innovations inspire the think & creative design step with our innovative colour face and colourback technologies. Our Acrylic Splashbacks, Acrylic Wall Panels, Kitchen Splashback, Laundry Splashback, Bathroom Shower Wall Panels, Feature Wall Panels, Printed Splashbacks, Kitchen Resurfacing (& New Kitchen) & Benchtop in CulourTEK Creations provide solutions for many categories and an unlimited colour range. Be inspired. Don't just buy plastic graded polymers or chip board laminate benchtops, choose ISPS Innovations. Refresh Renovations with ISPS Innovations.
Welcome to ISPS Innovations website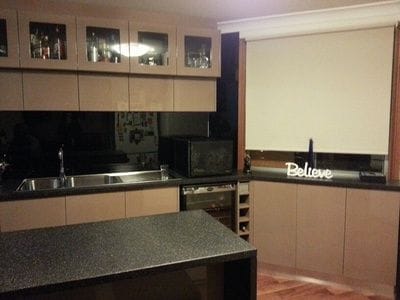 Your home to our creative splashback solutions & joinery. Bringing innovative splashback categories in Bonethane Premium high heat polymer sheeting in gloss or matte finish. IPA Acrylic splashbacks & bathroom wall panels, Printed Polymer Splashbacks and Wall Panels & CulourTek -Benchtop Kitchen Joinery Creations
ISPS Innovations produce hand made and crafted CulourTEK custom Bench-tops available in any colour in your choice of finishes and designs. Specialising in polyurethane doors & kitchen resurfacing in high gloss or satin finish. Let ISPS create your DREAM KITCHEN in solid 18mm construction with 32mm CulourTEK benchtop
Each request custom made to suit your application. Call one of our helpful team we can guide you through the colour design & application process. Where else will you find a broad range of splashback, benchtops and door options in any colour & in various substrates, suitable for every application.
Rule number 1 when choosing your splashback, benchtops & doors lay out your colour choices and be responsible for your choices decisions. Ensure that the colour pallette of each substrate you work with do not clash. Do not assume what colours your getting, ISPS Innovations provide alternative colour options, colour matching and samples prior to application.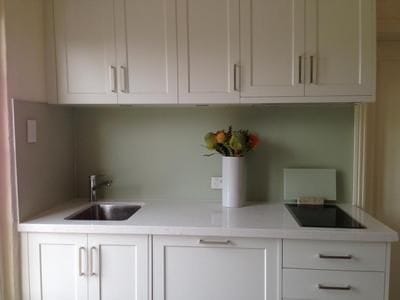 Check out this Farquhar Kitchen with our Bonethane Satin finish DIY splashback by ISPS Innovations
ISPS Innovations the MASTERS in DIY products making you the DIY MASTER! Call 08 8381 8880 or submit your enquiry through our enquiry screen.
Just some colours. Our range is unlimited!
Note: If your after the most vibrant white in your project then choose IPA Acrylic Sheeting by ISPS Innovations as Bonethane in an environment of whites can look or appear blue or grey ora. Colours to the left are Bonethane, colours to the right are or Acrylic graded material.

Posted on 14 September 2017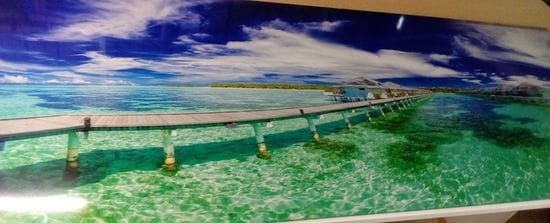 ISPS Innovations Printed Acrylic Splashbacks & Bonethane Polymer Sheets can be processed using any high resolution quality image.
After that WOW factor with your Printed Splashbacks or Backlit Splashbacks. Choose ISPS Innovations Innovative range of coloured Polymer Splashbacks and Wall Panels. We have more than 20 reasons why you should choose ISPS for your next splashback, wall panel, benchtop, doors or resurfacing project.
ISPS Innovations supply our Polymer Acrylic printed splashbacks & Benchtops Australia wide; NSW,Sydney, SA, Adelaide, Vic, Melbourne. QLD, Brisbane, ACT Canberra. Tas, Darwin, WA. Perth, NT, Darwin.
Check out our range of custom benchtops, doors, splashbacks and joinery with CulourTEK Creations
With our Printed Sheeting the image can be of anything, your favourite art piece or scenery transposed to our high gloss or satin finish splashback in either Bonethane, IPA Acrylic Sheets.
Creating a decorative splash for your project and interior design request is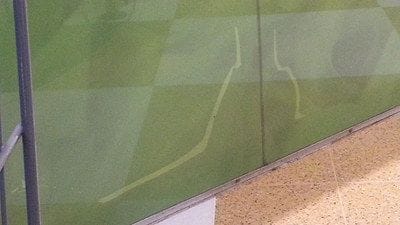 easy with ISPS Innovations our Printed Splashbacks come with a protective barrier backing to ensure that the image does not delaminate or prone to silicone bleeding which is due to heat expansion, contraction, humidity and thermal moisture issues.
Check out this disaster, I am sure the client of this commercial project would have been furious with this outcome, which happened a year on down the track our sources advised.
ISPS Innovations are in Specialists in rear painted Acrylic Polymer Splashback & Wall Panel categories.
ISPS Innovations are leaders in resurfacing & spray painted finishes. We specialise in hand made replications of stone, timber & marble finishes in any gloss level.
ISPS Innovations create the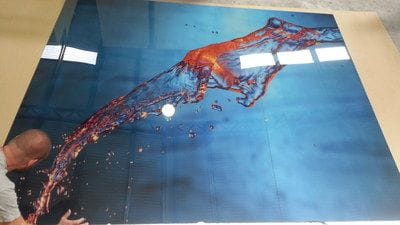 Superior Alternative Splashback Polymer System in Bonethane Digital Printed splashbacks that carry the Australian made logo. Our total range is avaialble in any colour.
You can purchase from our digital Art library & create the image masterpiece that creates a visually rewarding atmosphere. Our Printed Acrylic Sheets are suitable for any home, shower cubicles, shop or commercial displays, the options are endless.
We have placed our Bonethane Printed Sheeting on the outside of our building for 5+ years without a hint of bubbling, lifting or delamination. The product looks new.
For Wall Panels that show case longer lengths, ISPS are masters in creating an even flow, making the join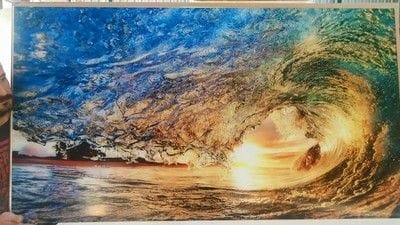 seamless. The image will follow on without interruption. As you can see our printed images a visually rewarding and crystal clear.
Glass printing can be costly. With ISPS's range of splashbacks you have a selection so be the selector of your next project.
DIY friendly our polymer sheeting can be cut on site no fuss.
Our polymer range look identical to glass. You have a choice of Bonethane or IPA Acrylic( PMMA).
PMMA is known as Acrylic also known by trade names such as Plexiglas, Acrylite, Lucite, and Perspex among several others. Glass, Acrylic or Bonethane Splashbacks can you pickit? Know the difference before you make a decision.
Anyone can spray paint acrylic or a substrate, but will it last? Choose carefully before you purchase from a supplier.
Bring your images to life, either a family portrait school photos or a holiday experience. Without GripTEK solid we create back lit feature wall panels and splashback enhancing the

brilliant shades of life. ISPS Innovations does it all.
Tips: when choosing an image you should look at the vertical and horizontal positioning of the image. This is because you can loose a critical part of the image if the dimensions do not rest just. An image you see on an illuminated screen will not always look the same on the substrate it is applied to. This is because on screen is RGB and Printing methods are processed in CMYK.
ISPS Innovations provide a low res proof prior to print so if you need to make any changes you have the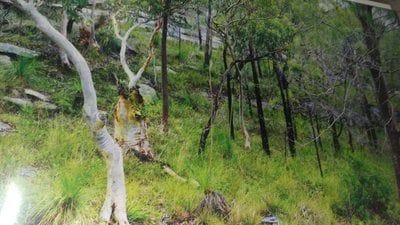 opportunity to do so, so review carefully as we do not refund on errors and are always here to help and answer any question 7 days a week.
Sometimes it may not be possible to print a whole vertical image horizontally or viser versa as it may distort or loose critical scenery. This also applies to large over sized images that are to be placed in narrow long areas. Just because they are a large file does not mean it can be reduced to fit across the shape of the sheet.
Check out these Printed Gumtree Acrylic Splashbacks by ISPS Innovations. This was a custom photo.
ISPS are pleased to provide you with many options & choices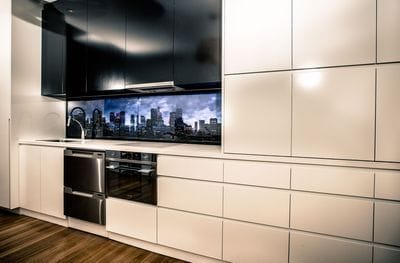 Printed Splashbacks can be placed on Bonethane, Acrylic or our Alumethane alumium sheet range.
Optional GripTek backing on Bonethane or IPA Acrylic eliminates the unsightly wear of silicone marks or delaminating of coatings from or through the sheet once mounted to the wall. Have you ever seen the bleeding of this process in commercial shopping centre shop display & homes? This is a shop fitters & installers nightmare! This generally happens a year down the track. Please see the second image from the top.
Industry professionals use our Bonethane Printed Wall Panels & IPA Acrylic Printed Splashbacks for indoor, outdoor, interior signage or displays because of its exceptional weathering characteristics.
Cost Effective and Affordable call direct today. Let ISPS create the unimaginable
PH: 08 8381 8880 or go to our contact screen CONTACT US and express your enquiry for prompt service 7 days a week till 9pm nationally.
760 x 2440 Acrylic Printed Splashbacks
2440 x 1220 Bonethane Printed Splashbacks and Wall Panel
2030 x 3050 Bonethane Printed Splashbacks and Wall Panel
Create a collage creating endless flow
Available in solid print or backlit splashbacks
ISPS has the facilities to work with you and create the image of your dreams. Sheets are available with optional GripTek backing. You have control over the layout of the image, you may require it reduced, distorted or to run over a number of sheets creating one beautiful piece of art.
ISPS Innovations extensive range of splashback products are available in the following processes in any colour or digital print process.
Acrylic printed splashbacks
Printed Acrylic Displays for feature walls
Printed Acrylic Shower Panels
Printed Acrylic Kitchen Panels
High heat printed splashbacks
High heat polymer printed splashbacks
UV printed splashbacks
Printed glass splashbacks
Digital printed Glass
Bonethane Printed Splashbacks
Metallic Splashbacks
Combination colour EFX Splashbacks
Our Splashback range is used in Kitchen, Bathroom, Laundry, Outdoors for commercial and domestic use.
Like us on Face Book Bonethane & IPA Acrylic Splashbacks
Like us on Face ISPS Innovations CulourTek Creations
www.ispsinnovations.com.au Ph 08 8381 8880 National Delivery
Manufacturer & Supplier of high end Acrylic Splashbacks, Bonethane Wall Panels , Kitchens & Hand Made Benchtops in stone, timber, marble look finishes in any gloss level.
| | |
| --- | --- |
| Posted in: Architects Interior Designers ISPS Innovations DIY Bathroom Splashbacks and Wall Panels by ISPS Innovations Critical Colour Matching Durable Surfaces ISPS Innovations DIY Acrylic Splashbacks IPA Acrylic Splashbacks, Bonethane Premium Splashbacks & Wall Panels, Colour Bunnings Splashbacks Real Estate Agents Builders Building Materials Custom Kitchen Builders Adelaide locally owned nationally supplied by ISPS Innovations Acrylic Splashbacks for Kitchens,Bathrooms, Laundries Innovative Splashbacks & Polymer Systems By ISPS Innovations Office Supplies, Tablet Stands - By ISPS Innovations Tips to choosing your DIY Acrylic Splashback by ISPS Innovations Acid etched glass toughened Waste, Recycle,Reduce Landfill,Energy Recovery Brick painting, Brick and Stone refresh Australian Standard Building Materials Acrylic Splashback Innovative Interior Desinger, Architects,Pantone colours Acrylic Splashbacks Bonethane Premium ISPS Innovations Splashbacks Kitchen & Joinery Custom & Installed ColourTek Benchtops, Wall Panels and Partitions Cut to size Acrylic Splashbacks and custom joinery, kitchens, benchtops | |