Printed Splashbacks Acrylic, Glass, Bonethane Australian Made - ISPS Innovations
Posted on 17 April 2019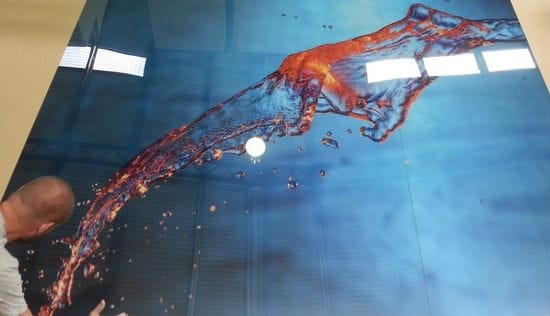 Printed Splashbacks in Acrylic, Glass or Bonethane High Heat Polymer Sheeting.
Looking for Printed Splashbacks in Acrylic , Glass or Bonethane high heat polymer sheeting? Do your require custom cut to size and shape splashbacks including delivery Australia wide?
ISPS Innovations nationally deliver our custom coloured and printed splashbacks to Melbourne, Brisbane, Sydney, Adelaide, Tasmania, Perth, Northern Territory, Cairns, country and rural areas.
Printed Splashbacks by ISPS Innovations

Printed Splashbacks & Wall Panels by ISPS Innovations are priced to perfection & printed to our high gloss splashbacks choice of substrates in your choice of high heat polymer Bonethane (designed for ceramic cooktops and induction cooktops, IPA Acrylic (for bathrooms, laundries and feature walls, Aluminium sheets, or Toughened Glass.

Our total ISPS splashback range is used in commercial or domestic projects, easy to fabricate & DIY friendly. Order ISPS Splashbacks cut to size or shape.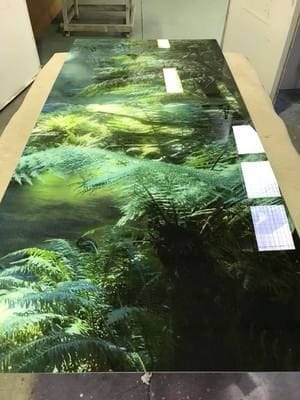 Our decorative innovative printed acrylic splashbacks transform ordinary walls into striking landscapes or feature abstract patterns, allowing you to be totally creative.
Printed Splashbacks, Acrylic Splashbacks & Glass Splashbacks by ISPS Innovations create nothing but stunning innovative prints on splashbacks or a splash of colour to our printed acrylic splashbacks, wall panels, printed glass splashback or a choice of unlimited solid and metallic colour splashbacks.

For more information, call ISPS Innovations, we create innovative finishes in any colour combination on the following building substrates
OUR RANGE IS CUSTOM MANUFACTURED & COLOURED
Benchtops custom coloured & manufactured in most lengths, depths & seamless water edges.
Kitchens
Cabinetry
Doors
Splashbacks
Printed Splashbacks
Composite Panels
At ISPS Innovations, we got you covered, so be the selector of your innovation and colour creation for your next commercial or DIY project.
Tags:
Architects Interior Designers ISPS Innovations
DIY Bathroom Splashbacks and Wall Panels by ISPS Innovations
Critical Colour Matching Durable Surfaces ISPS Innovations
Printed Splashbacks and Wall Panels
DIY Acrylic Splashbacks IPA Acrylic Splashbacks, Bonethane Premium Splashbacks & Wall Panels, Colour
Bunnings Splashbacks
Real Estate Agents
Builders
Building Materials
Custom Kitchen Builders Adelaide locally owned nationally supplied by ISPS Innovations
Acrylic Splashbacks for Kitchens,Bathrooms, Laundries
Innovative Splashbacks & Polymer Systems By ISPS Innovations
Office Supplies, Tablet Stands - By ISPS Innovations
Tips to choosing your DIY Acrylic Splashback by ISPS Innovations
Acid etched glass toughened
Selector Acrylic Splashbacks
Waste, Recycle,Reduce Landfill,Energy Recovery
Brick painting, Brick and Stone refresh
Australian Standard Building Materials
Bunnings Warehouse Acrylic Splashbacks
Acrylic Splashback Innovative
Interior Desinger, Architects,Pantone colours
Acrylic Splashbacks
Bonethane Premium
ISPS Innovations
Splashbacks
Kitchen & Joinery Custom & Installed
ColourTek Benchtops, Wall Panels and Partitions
Cut to size Acrylic Splashbacks and custom joinery, kitchens, benchtops